William Comyns Tortoiseshell and Silver Desk Set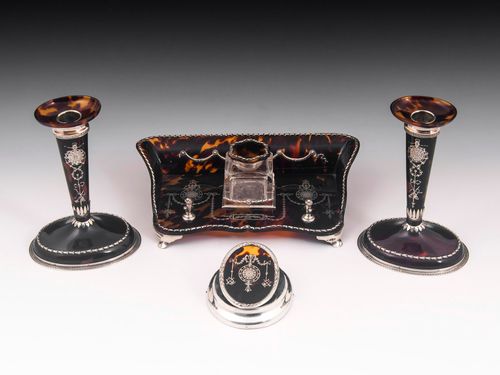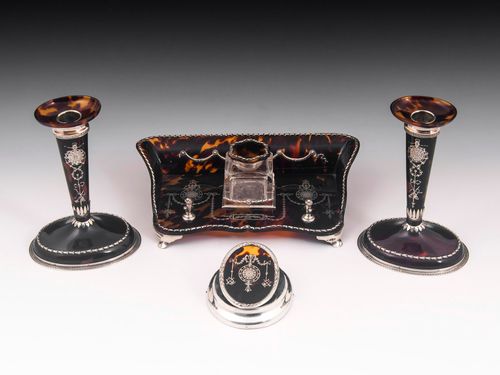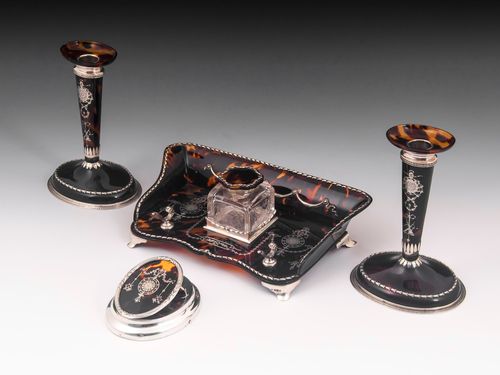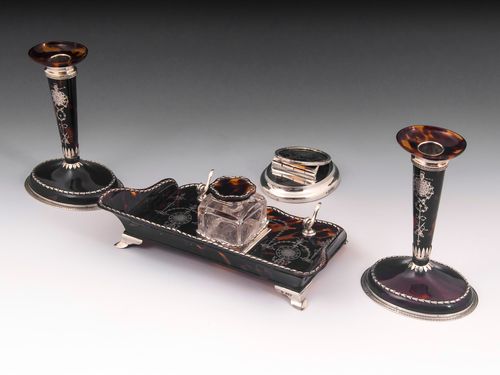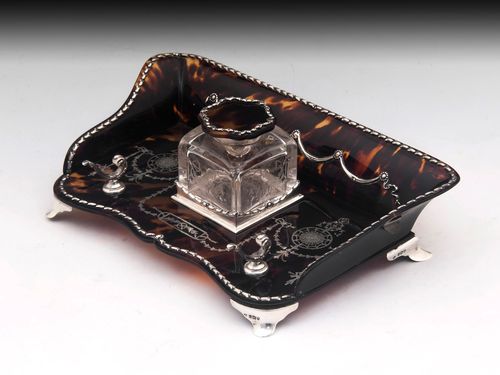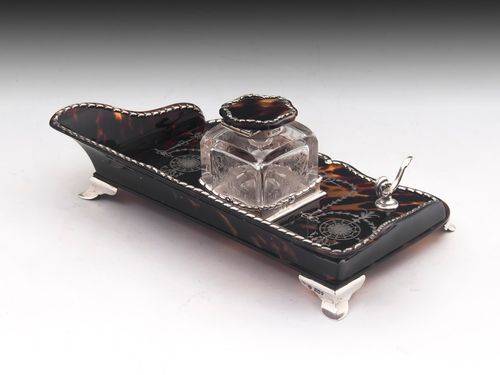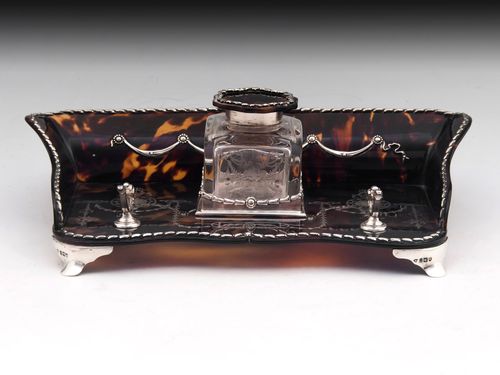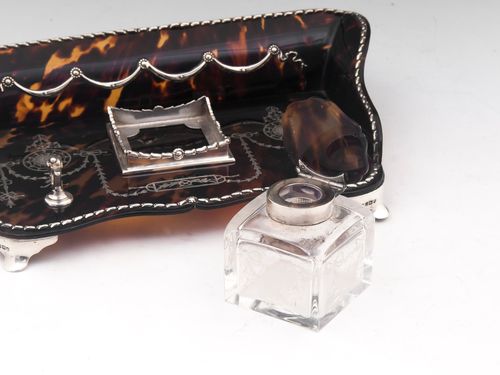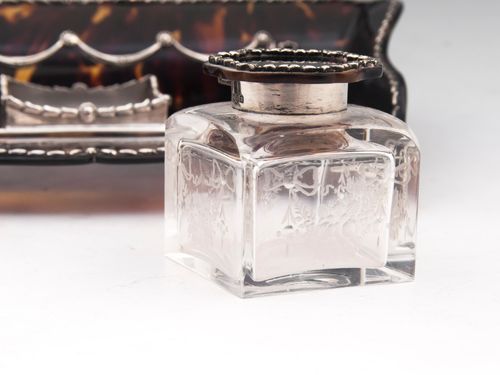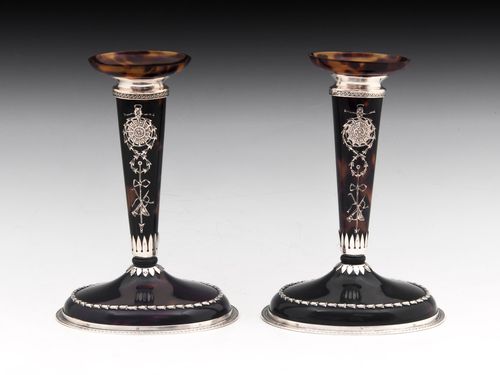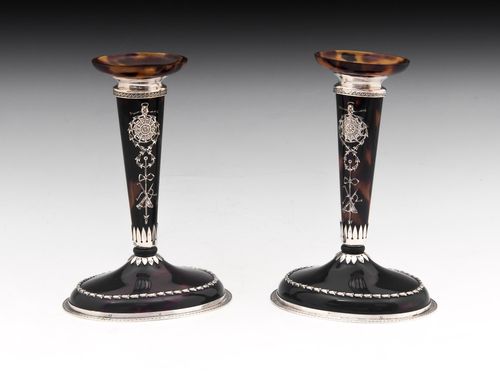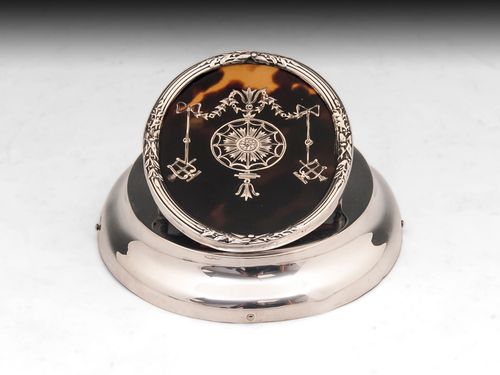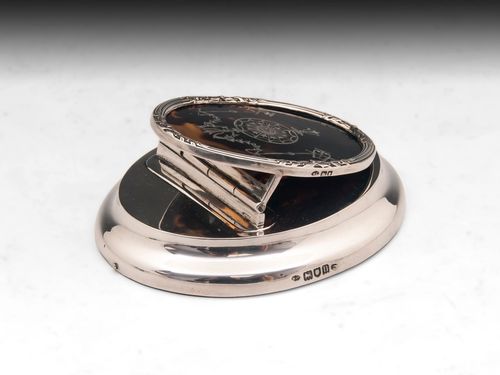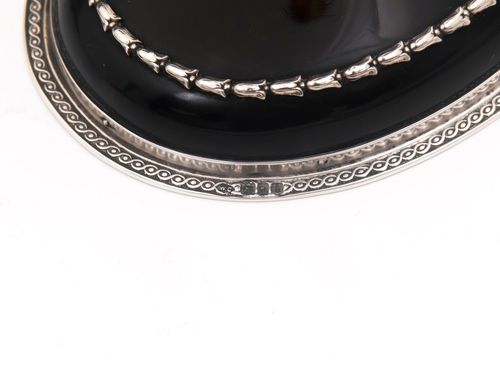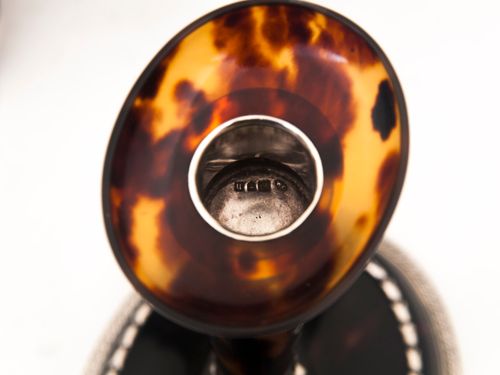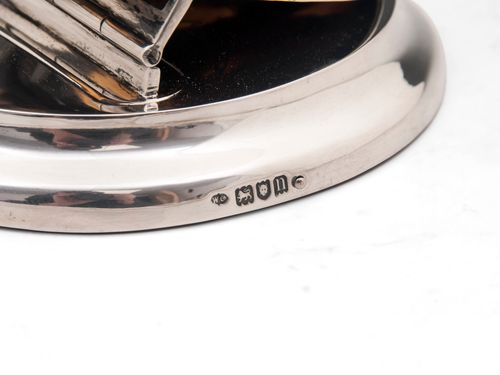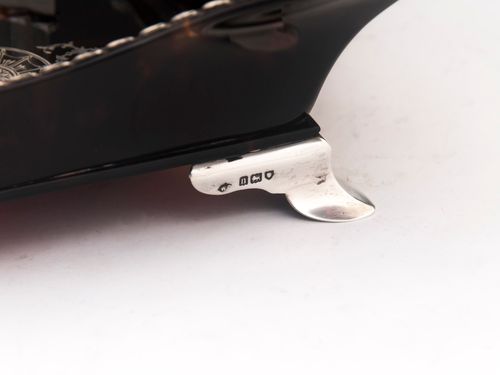 Description
Stunning Tortoiseshell and Sterling Silver desk set by William Comyns. Comprising an inkwell, pair of candlesticks and a paper clip.

Each has finely engraved silver pique and engraved silver mounts. The wonderful tortoiseshell candlesticks have silver pique work on both sides. The glass inkwell has fine etching all round which matches the design of the silver inlay on the tortoiseshell inkstand.

Dimensions:
Candlesticks: H 15cm x W 11cm x D 8cm
Inkwell: H 7cm x W 23cm x D 14cm
Paperclip: H 4.5cm x W 8cm x D 9.5cm

A wonderful rare desk set unmistakenly by top London silversmiths William Comyns.
Date
1900
Price
£4,500.00
Call Dealer
Email Dealer
View other items from Mark Goodger Antiques