Victorian Apothecary Bank of Drawers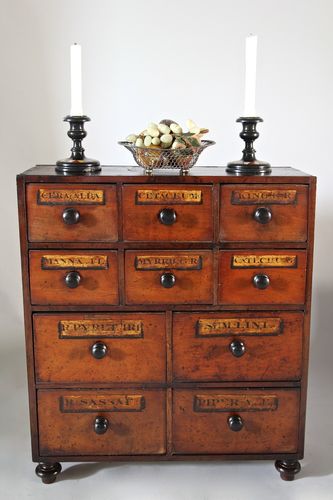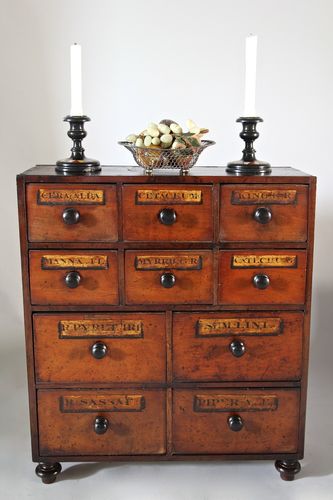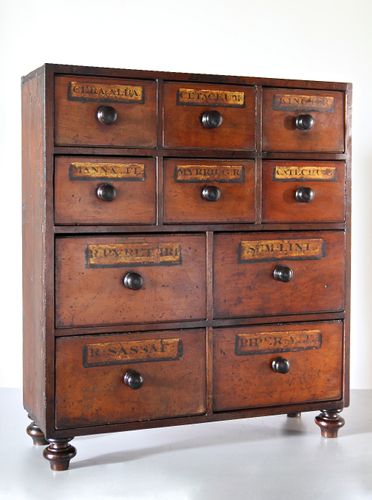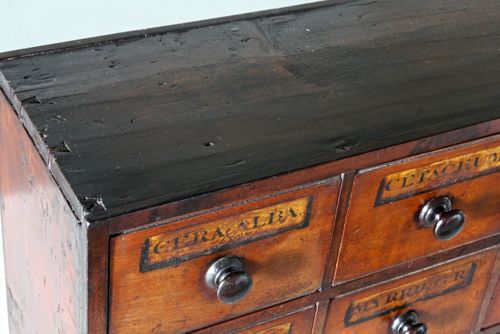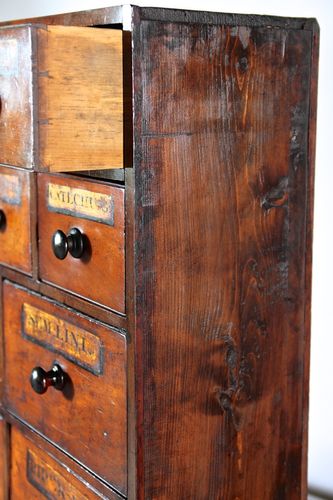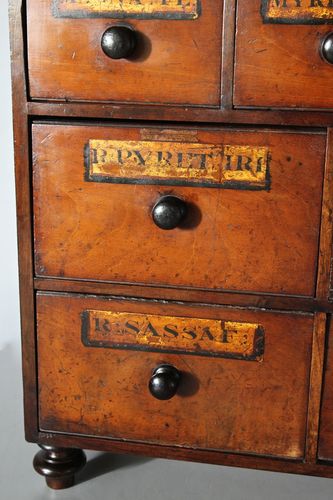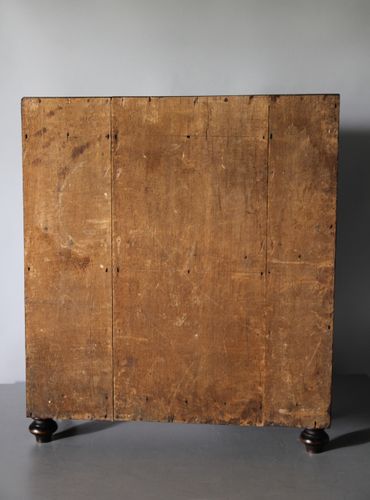 Description
The 19th century chemists shops dispensed their medicines and household chemicals from banks of drawers such as these, neatly labelled with their contents. This small chest is well made, with mahogany fronts to the drawers. Finely dovetailed, the drawers retain their original printed labels and black wooden knobs. The top and sides are of pine, stained to complement the mahogany. Old turned feet have been carefully chosen to complete the piece.
Height: 76.00cm (29.92 inches)
Width: 65.00cm (25.59 inches)
Depth: 23.50cm (9.25 inches)

Condition
Well made, of dovetailed construction, this small Apothecary Bank of Drawers has a smart appearance and warm colour.
Date
Circa 1880
Sold
Call Dealer
Email Dealer
View other items from Prichard Antiques