Rocking Horse by Lines Brothers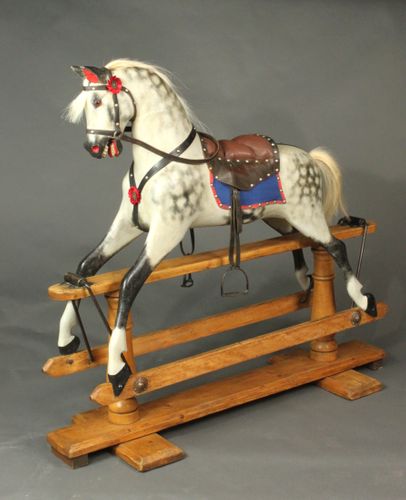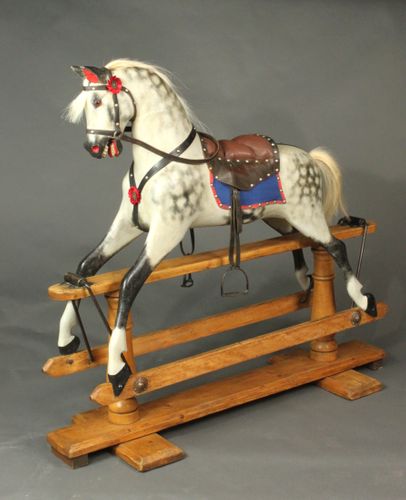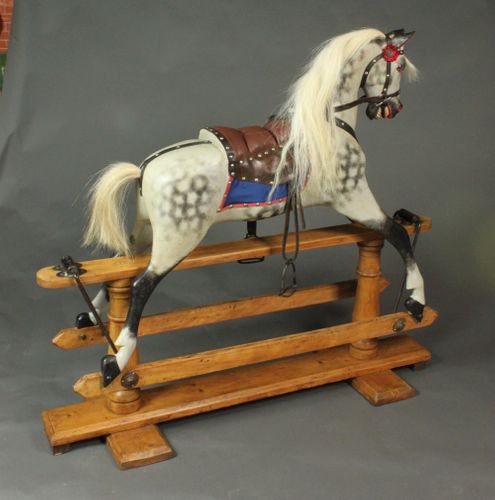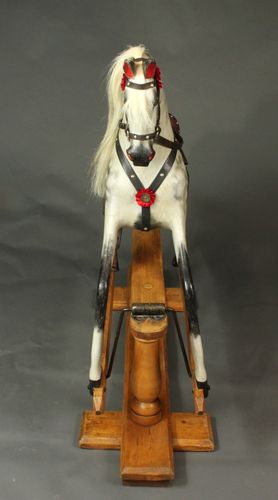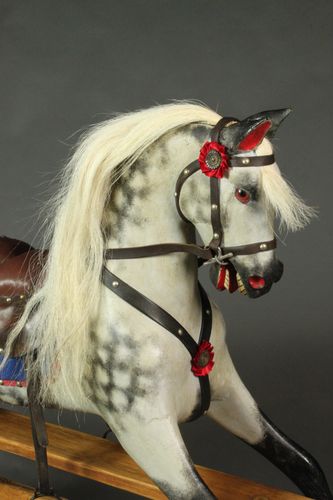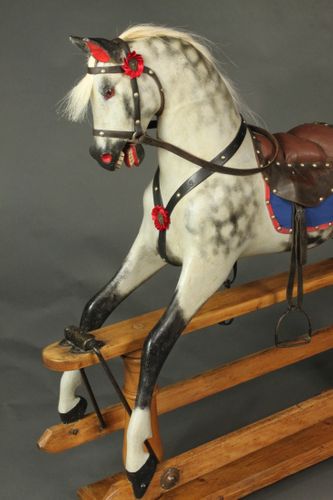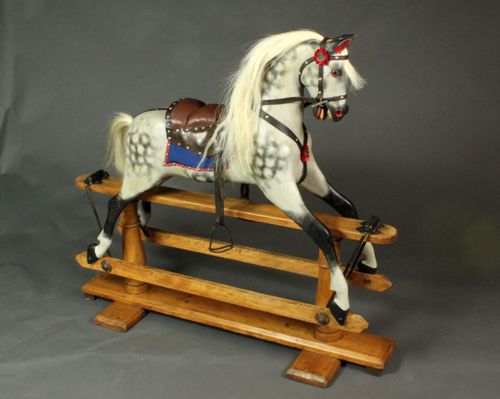 Description
Moxhams Antiques is getting three rocking horses ready for Christmas.
This is the earliest and most elegant of the three and was made by Lines Brothers in about 1920.
It is the Sportiboy model and is on a wooden stand with turned pillars and the head is slightly tilted; it has the distinctive 'bowler hat' covers on the ends of the swinging irons. The horse has been sensitively restored and has been taken back to its original paint; the saddle and some of the tack is original as is the tail hair, though the mane and forelock were a bit thin so longer bits have been added.
Height: 45.00inch (114.30 cm)
Width: 50.00inch (127.00 cm)
Depth: 16.00inch (40.64 cm)

Condition
Good
Date
1920
Sold
Call Dealer
Email Dealer
View other items from Moxhams Antiques