Pair of Early 19th Century Tall Brass Candlesticks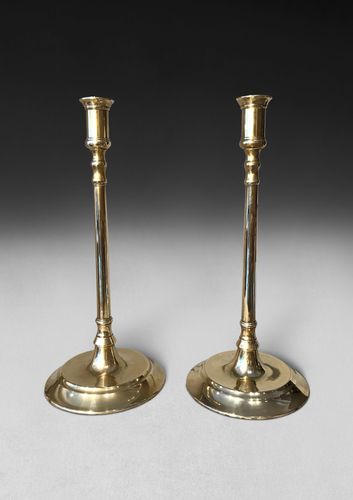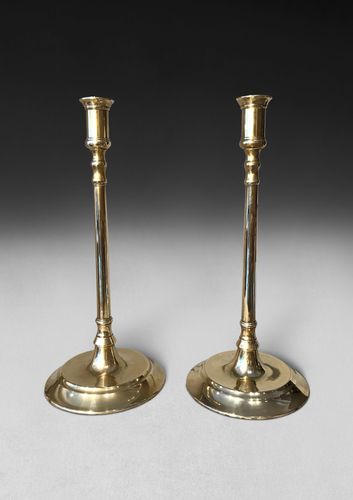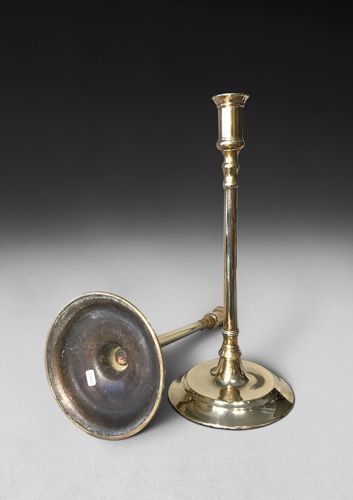 Description
Circa 1820

Pair of early 19th Century Tall Brass Candlesticks of elegant proportions, the drip pans above nozzles and balusters on long tapering stems with spreading supports onto dished circular bases.

Each has been cast in 2 pieces with cut screw threads to lock the stem and base together. These are beautifully crafted candlesticks with heavy cast and spun bases, crisp edges and clean cut detail.
Quality brass. Deeply patinated bases.

This style of candlestick has been popular through the ages and is a traditional model.

Price inc. UK Delivery : £350-00p.

Lit: Ronald Michaelis "Old Domestic Base-Metal Candlesticks", Figure 170,

P, N, & H Schiffer "The Brass Book", Page 172 Figs A & B for comparable examples dated 1800-1840.

H:12.4" / 31.4cms, W: 5.35"/ 13.6cms, D: 5.35"/ 13.6 cms.
Height: 31.40cm (12.36 inches)
Width: 13.60cm (5.35 inches)
Depth: 13.60cm (5.35 inches)

Condition
Very Good, Minor wear consistent with age and use.
Date
Circa 1820
Price
£350.00
Call Dealer
Email Dealer
View other items from W.R. Harvey & Co. (Antiques) Ltd