Pair of Art Deco Silver Decanters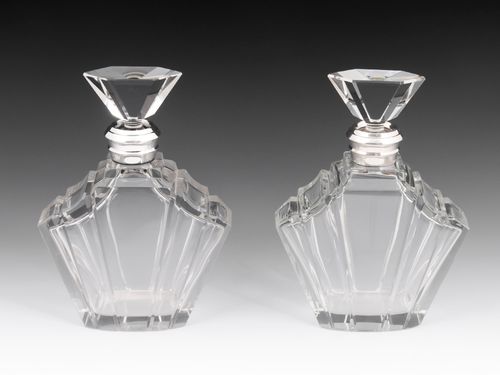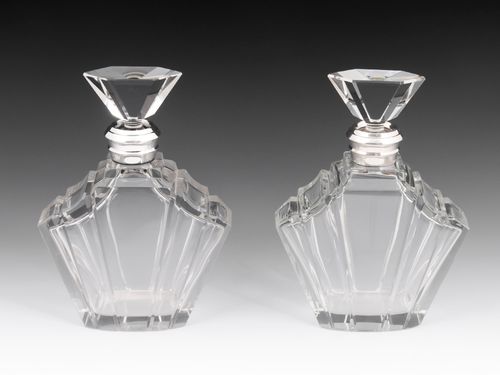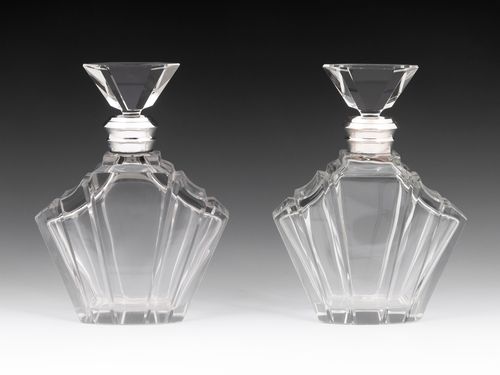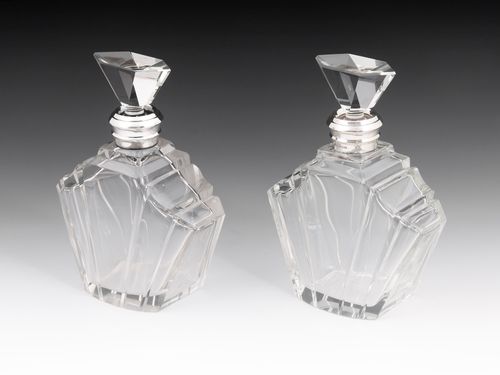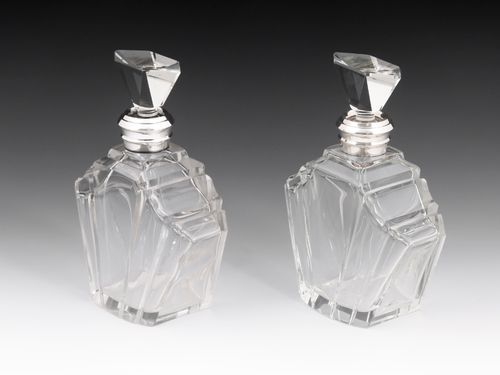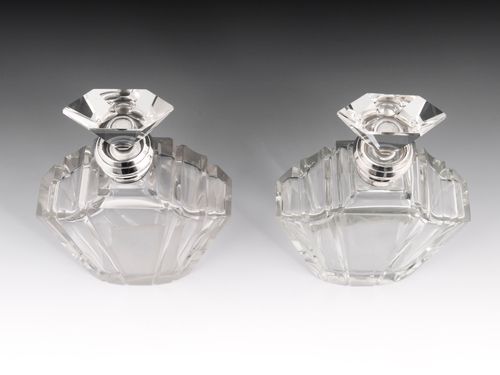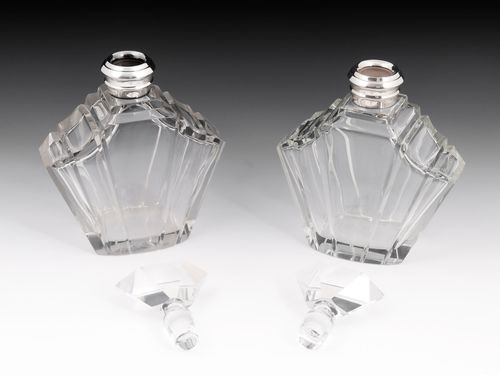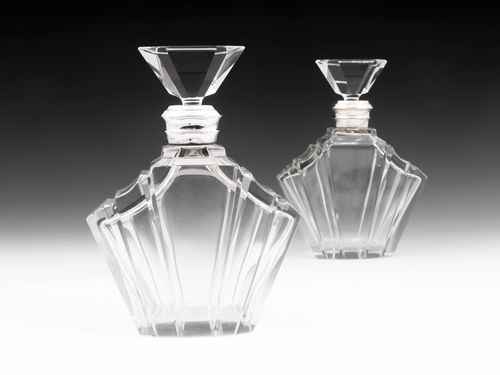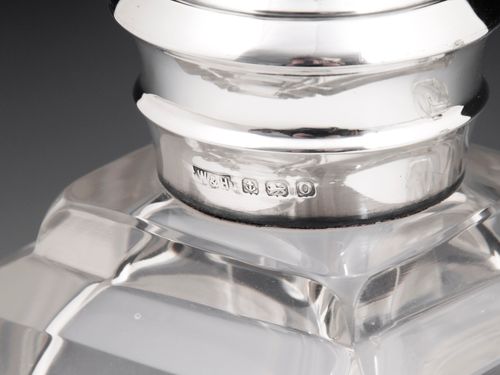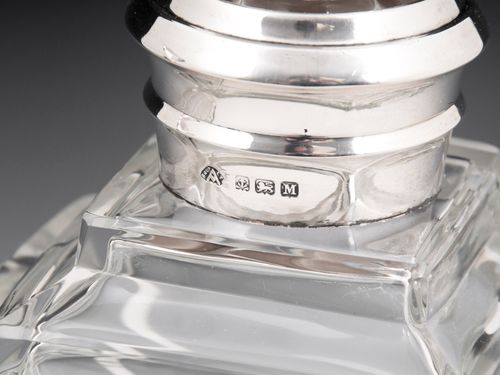 Description
Pair of Art Deco uniquely fan-shaped heavy lead crystal decanters with beautiful step shoulder design, sterling silver collars and beautifully shaped stoppers.
This exquisite decadent pair of luxurious decanters bare the hallmarks for two famous and well collected Birmingham silversmiths "Aide Brothers" Dated 1936 and the other "Walker & Hall" Dated 1938.

These decanters are both very heavy and of the highest quality in A1 condition.
Height: 22.00cm (8.66 inches)
Width: 17.00cm (6.69 inches)
Depth: 7.00cm (2.76 inches)

Date
Circa 1935
Price
£3,400.00
Call Dealer
Email Dealer
View other items from Mark Goodger Antiques