Pair of 18th Century Kip Engravings of Syston and Swell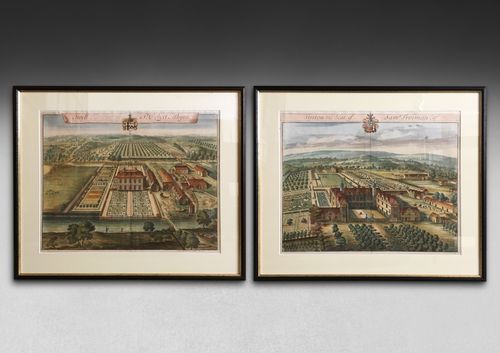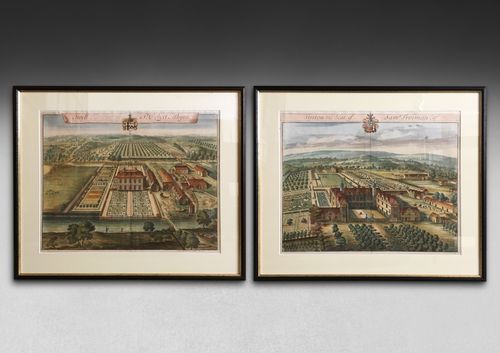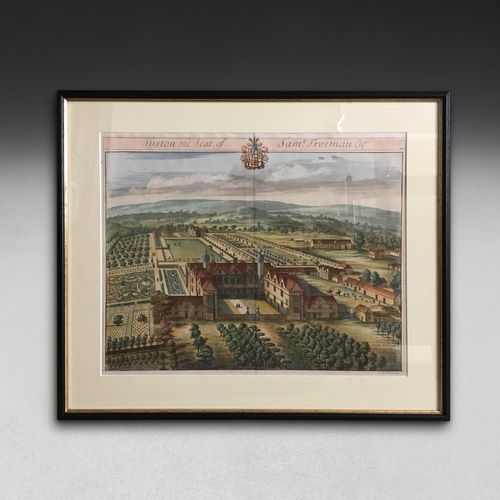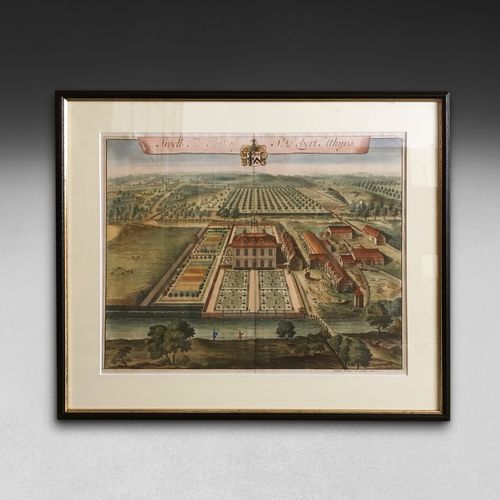 Description
Pair of Kip Engravings of Syston and Swell from "The Ancient and Present State of Glostershire".

Johannes Kip (1653 - 1722) was a Dutch draughtsman, engraver, and print dealer who was active in England after producing works for the court of William of Orange in Amsterdam. Following the Glorious Revolution of 1688, Kip accompanied the Court to England and settled in Westminster where he conducted a thriving print selling business from his house in St. John's Street. He also worked for various London publishers producing engravings, largely for book illustrations. His most important works were the execution of the illustrations for Britannia Illustrata, 1708; The Ancient and Present State of Gloucestershire, 1712, and Le Nouveau Theatre de la Grande Bretagne, 1715.

"Syston the Seat of Sam Trotman Esq." and "Swell the Seat of Sr Robert Atkyns". from ' The Ancient and Present State of Glostershire,' published in London in 1712, with seventy-three copper plates by Kip . Drawn and engraved by Johannes Kip who arrived in England with King William and Queen Mary in the Glorious Revolution of 1688. He then travelled around England documenting notable estates. In the late 1600s, important houses fronted the public road and were the focus and pride of the local community. The gradually increasing wish for privacy during the 18th century often involved the re-routing of public roads and the shifting of villages. These prints were later used in Johannes Kip's survey of English castles, palaces and country houses during the reign of Queen Anne entitled Britannia Illustrata, or Views of Several of the Queens Palaces also of the Principal Seats of the Nobility and Gentry of Great Britain, also published as Nouveau Theatre de la Grande Bretagne: ou description exacte des palais de la Reine, et des Maisons les plus considerables des des Seigneurs & des Gentilshommes de la Grande Bretagne.

Circa: 1712

H: 19.25" 49cms, W: 22" 56cms, D: .5" 1.5cms.

Height: 19.25inch (48.90 cm)
Width: 22.00inch (55.88 cm)
Depth: 5.00inch (12.70 cm)

Condition
Good. Marks and wear consistent with age and use. Full condition report available upon request.
Date
Circa 1712
Sold
Call Dealer
Email Dealer
View other items from W.R. Harvey & Co. (Antiques) Ltd