Nathan Cooper Branwhite - Portrait of Charles Branwhite - oil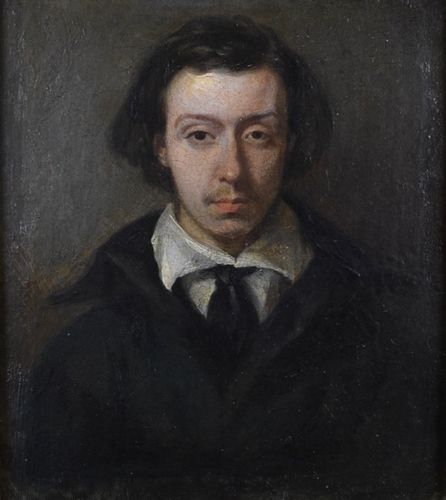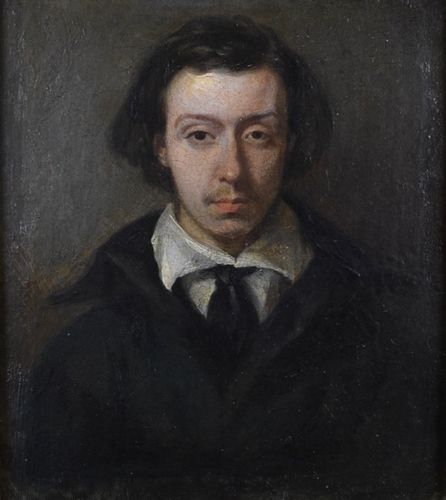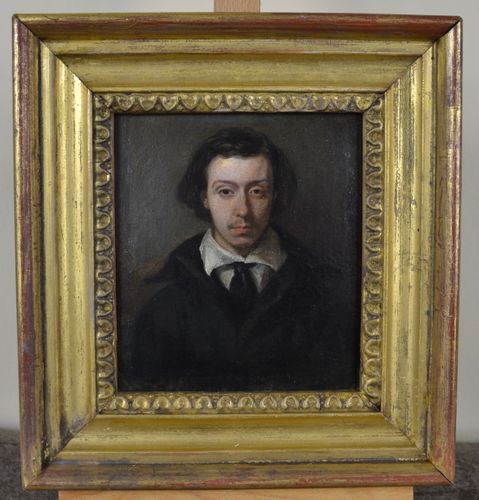 Description
NATHAN COOPER BRANWHITE
(c.1775-1857)

Portrait of Charles Branwhite

Oil on board

13 by 11 cm., 5 by 4 ½ in.
(frame size 20 by 19 cm., 8 by 7 ½ in.)

Executed c.1833.

Nathan Cooper Branwhite was born in St Albans, Hertfordshire and moved to Bristol c.1810. A miniature portrait painter, watercolourist and engraver, he became a member of the Bristol School of artists and was Bristol's leading miniature portrait painter in the 1820s. In 1824 he was one of the organisers of the first exhibition of local artists at the new Bristol Institution and in 1832 he exhibited a number of works at the newly formed Bristol Society of Artists exhibition. This portrait of his son Charles Branwhite (1817-1880) was painted when the son was in his late teens and studying under his father. A close friend of William James Muller, Charles Branwhite largely concentrated on landscape watercolours.

Height: 13.00cm (5.12 inches)
Width: 11.00cm (4.33 inches)

Condition
Good
Date
Circa 1833
Price
£2,250.00
Call Dealer
Email Dealer
View other items from Sarah Colegrave