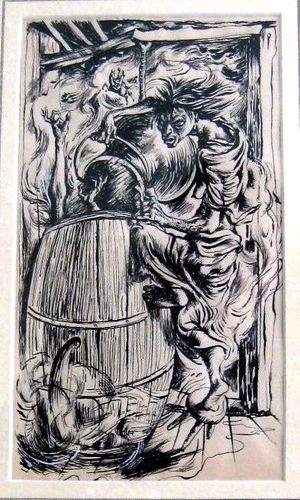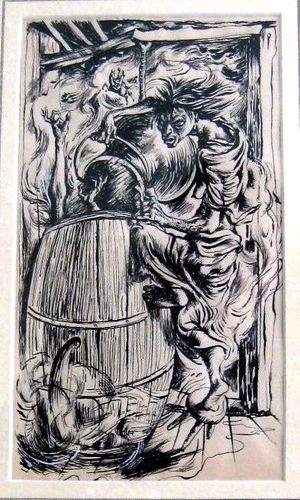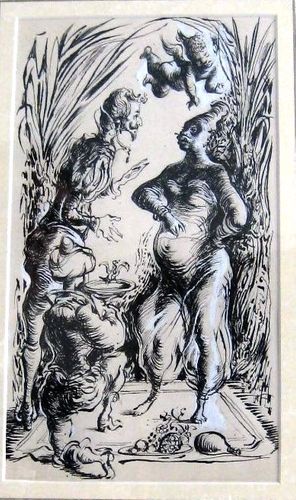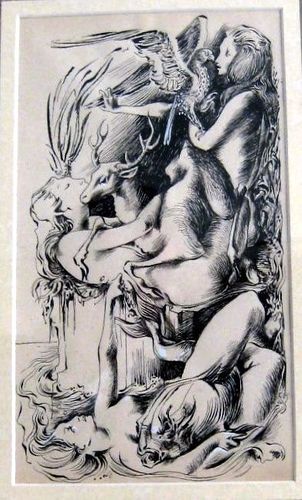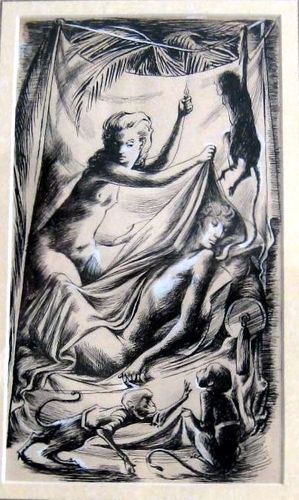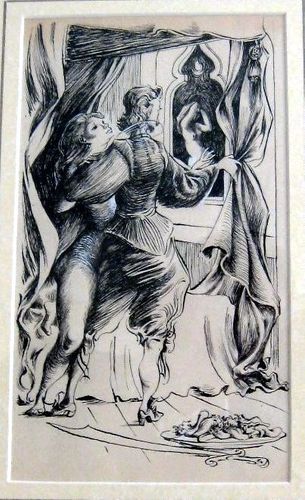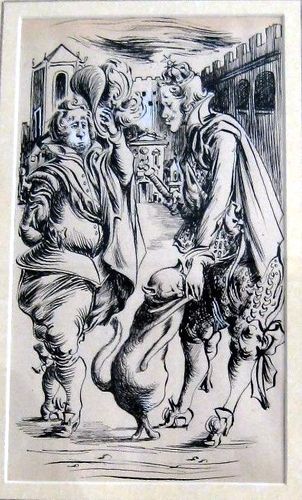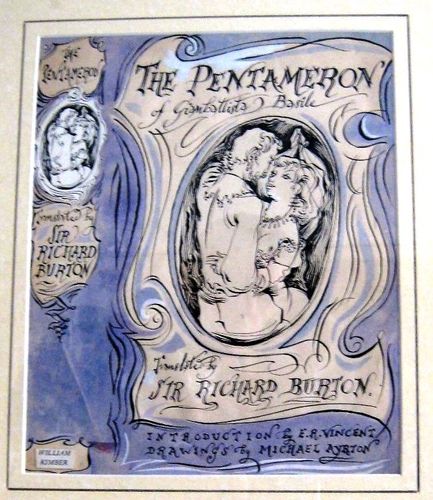 Description
Illustrations to The Pentameron circa 1944

The original artwork for illustrations to an edition of Giambattista Basile's Il Pentamerone, in a translation by Sir Richard Burton, which was published by William Kimber. The printer's instructions are in the artist's own hand.
The cover in pen and Indian ink and coloured wash,
11.25 x 9 ins., 28.5 x 22.75 cms.
The fronticepiece and five illustrations in pen and Indian ink, each 10.25 x 5.75 ins., 26 x 14.5 cms.
7 drawings mounted and in wooden frames with a silver finish.
Height: 10.25inch (26.04 cm)
Width: 5.75inch (14.61 cm)

Condition
Very good
Date
Circa 1944
Price
£4,500.00
Call Dealer
Email Dealer
View other items from Strachan Fine Art Ltd.