Mary Fedden (1915-2012) Men and Horse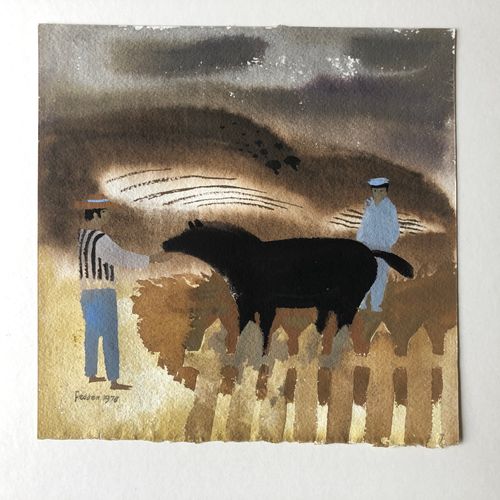 Description
Mary Fedden (1915-2012)
Men and Horse
1978. Gouache. Signed & dated.

Mary Fedden produced several of these delightful small Gouache paintings with a combination of horse, figures and landscape in the 1970's. Always painted in a confidant hand they have beautiful qualities of observation, imagination and expertise in her handling of the medium.
Image size 185 x 185 mm.
Condition
Very good
Price
£4,500.00
Email Dealer
View other items from Neil Schofield Modern British Art