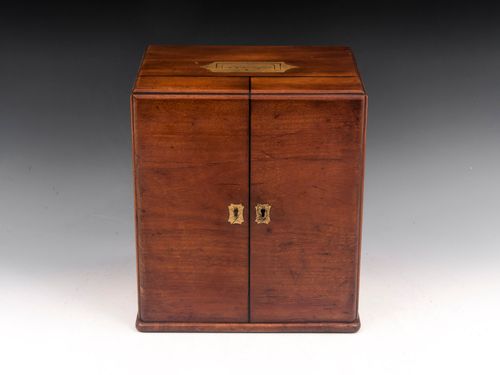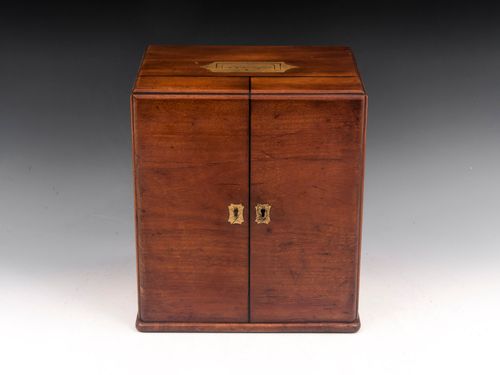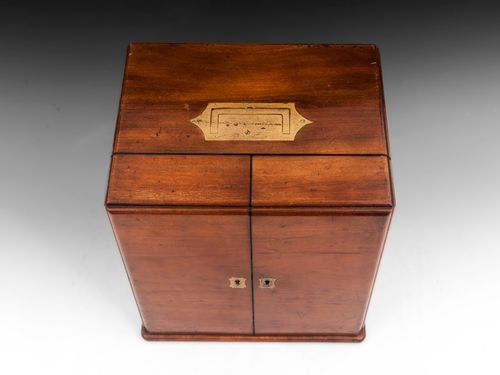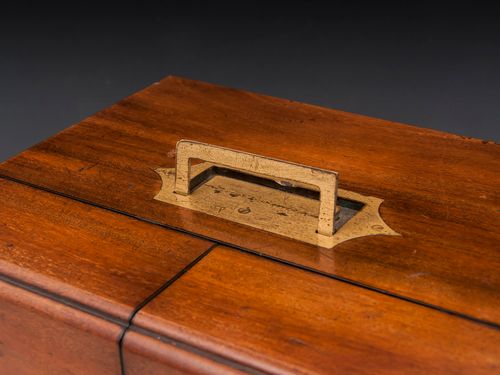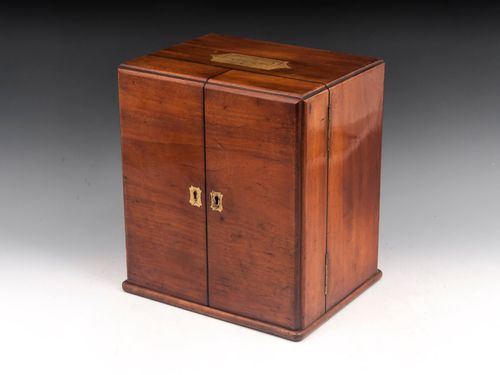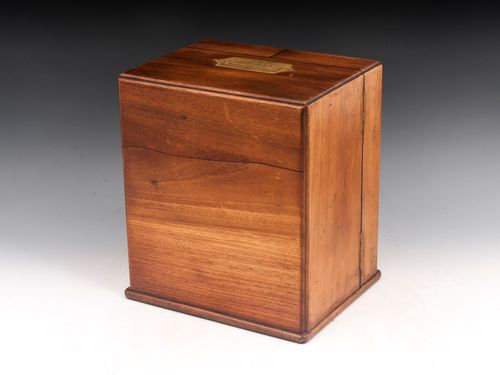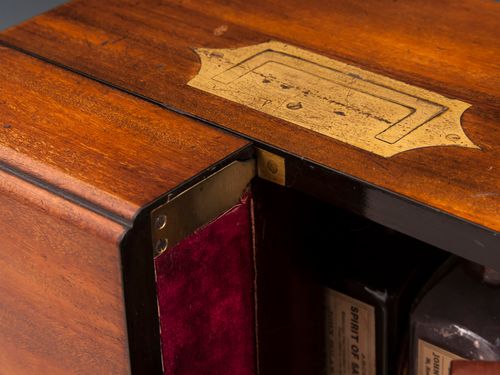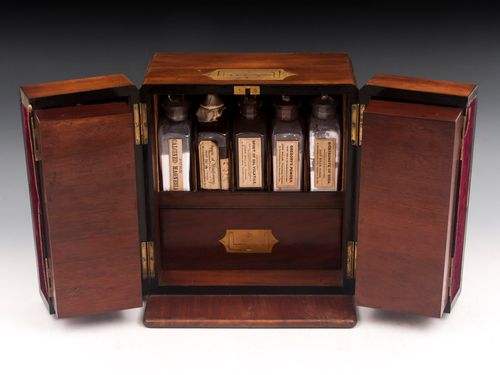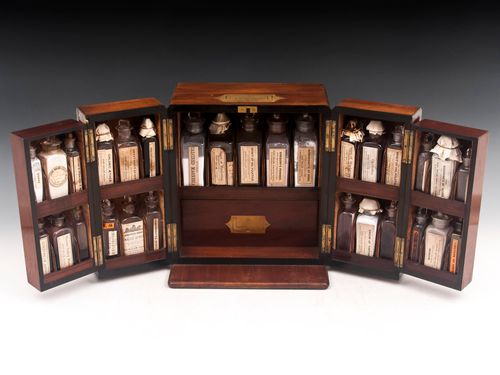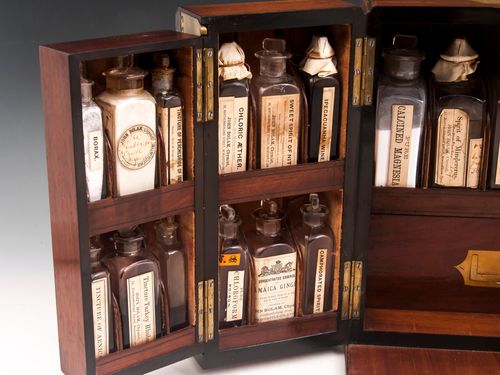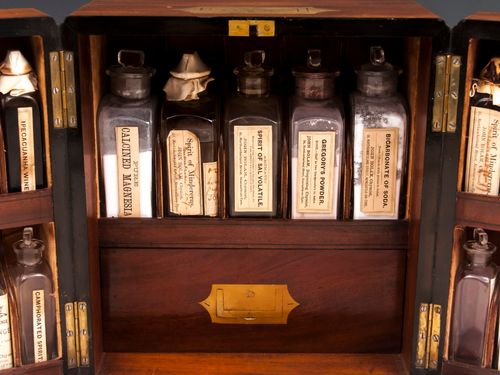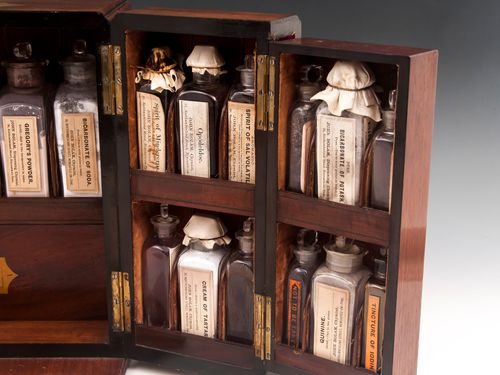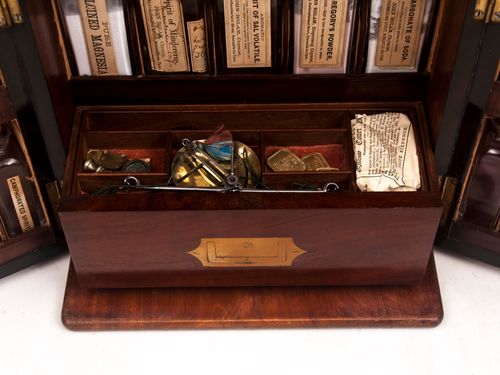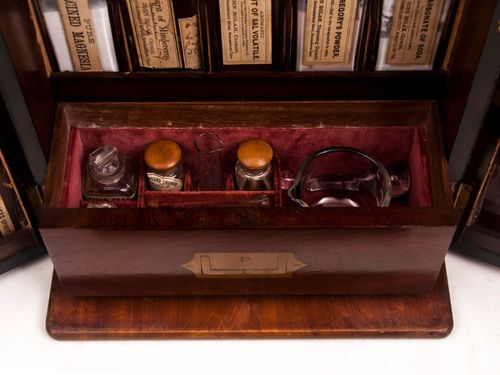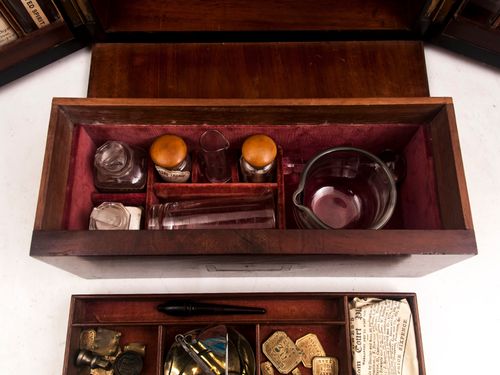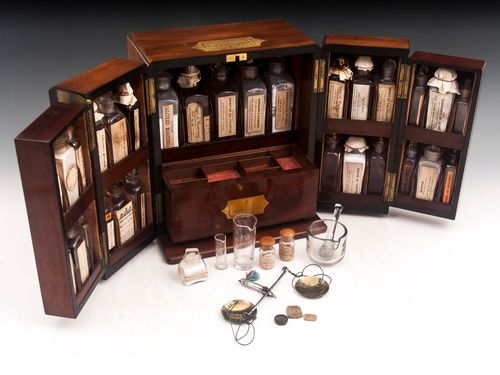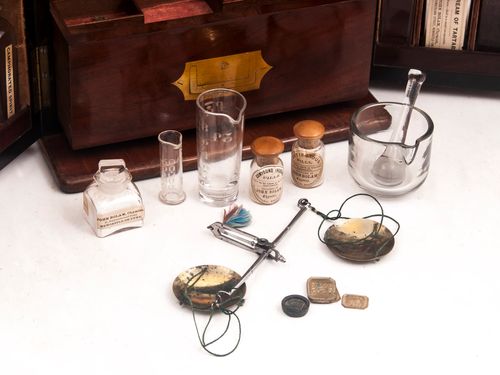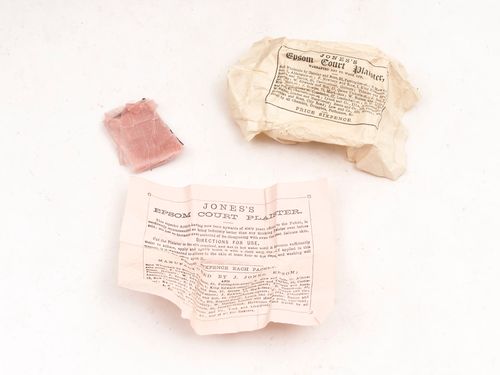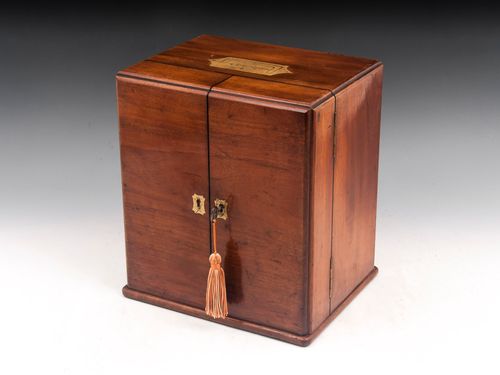 Description
Antique Mahogany Apothecary Box with brass carry handle and ornate escutcheons, retaining its original finish and contents.

Opening this magnificent antique apothecary medicine cabinet reveals surprisingly double opening doors with a second set of hinges allowing for more storage space holding twenty-four glass jars, each one having their original labels and with most retaining their contents too. There are a further five glass jars housed in the box above a large draw with a brass handle and removable tray which has a set of scales and weights. Underneath this removable tray is two small glass jars, two pill bottles, two measuring beakers and a glass mortar & pestle.

This wonderfully rare apothecary box comes complete with a fully working lock and tasselled key.
Height: 28.00cm (11.02 inches)
Width: 26.00cm (10.24 inches)
Depth: 21.00cm (8.27 inches)

Date
Circa 1860
Price
£2,700.00
Call Dealer
Email Dealer
View other items from Mark Goodger Antiques