John Hallifax 18th Century Longcase Clock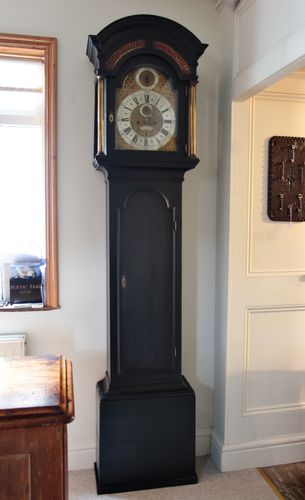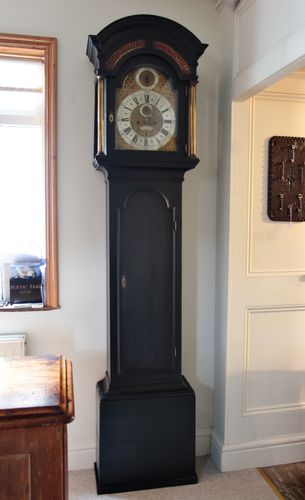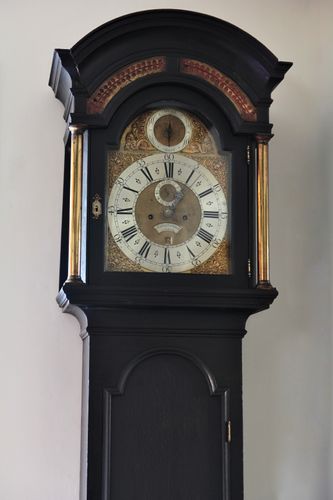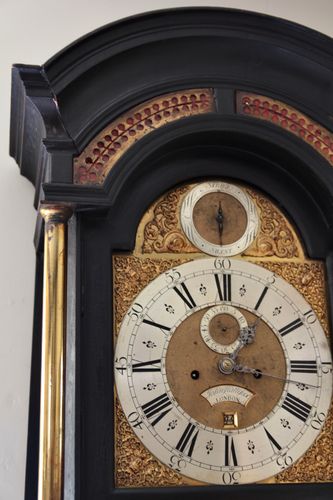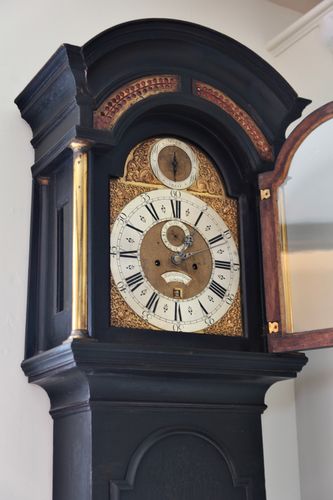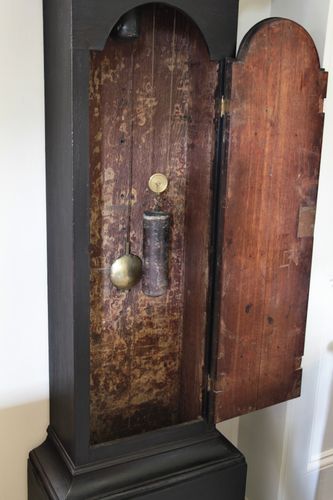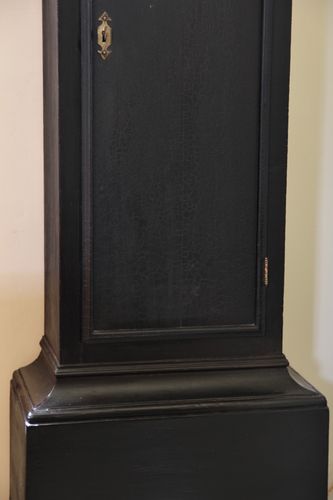 Description
Mid 18th century ebonised longcase clock by John Hallifax of London. A handsome 8-day clock with a fine quality 5 pillar London movement, it has a 12 inch brass dial. The chapter ring, minute ring, date aperture, name plate and Silent/Strike dial are all silvered. Fine cast brass decoration to the corners features classical heads and sea creatures. Fine cut steel hour and minute hands are original.
The case is ebonised, the original surface having worn well but showing some crazing to the door. The plinth has been restored, having lost 2-3 inches in its long life. Overall, a good quality clock in excellent original and working condition.
Height: 235.00cm (92.52 inches)
Width: 51.00cm (20.08 inches)
Depth: 25.50cm (10.04 inches)

Condition
Excellent condition.
Date
Circa 1730
Price
£2,750.00
Call Dealer
Email Dealer
View other items from Prichard Antiques