Jacques Adnet Chromium Plated Tantalus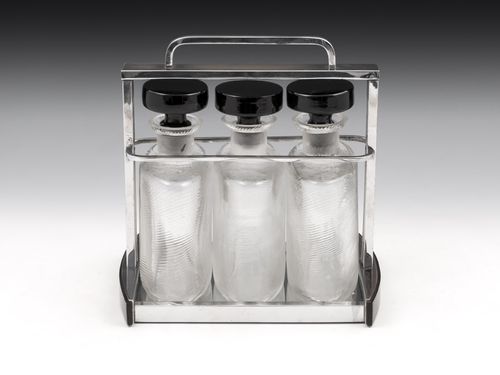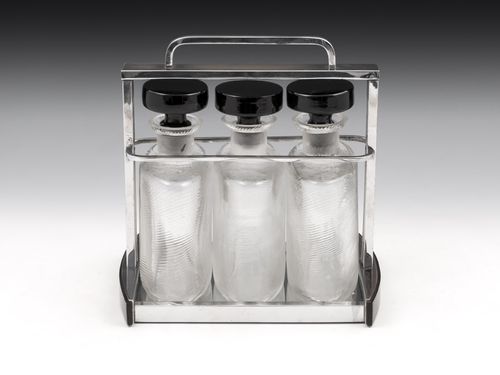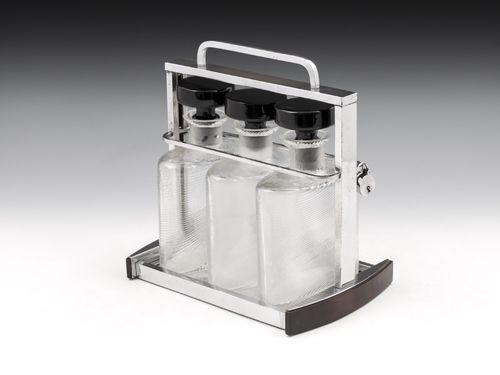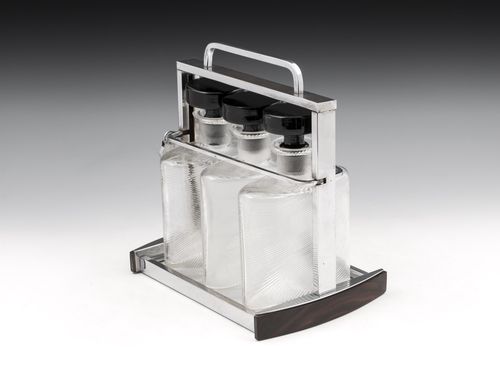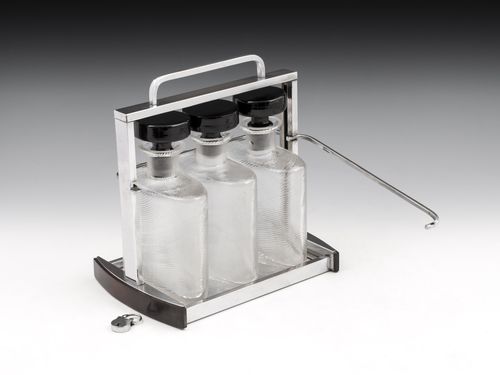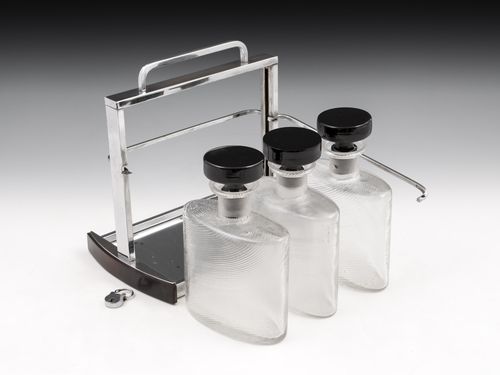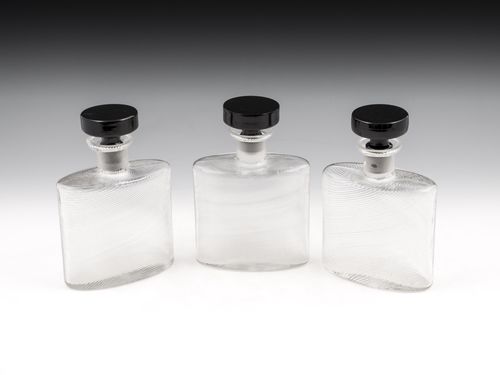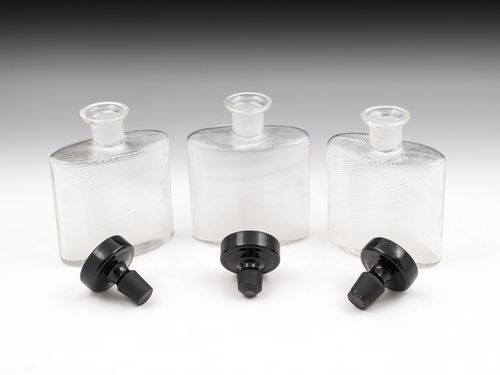 Description
Jacques Adnet Chromium plated Tantalus with macassar ebony sides. Containing three unusual oval decanters with striking black glass stoppers.

The decanters can be released by unlocking the small padlock with the tasselled key, once removed this allows the the securing bar to be swung open.

Decanter dimensions: Height 8" x Width 5.5"x Depth 2.5"
Height: 12.00inch (30.48 cm)
Width: 14.75inch (37.47 cm)
Depth: 6.00inch (15.24 cm)

Date
Circa 1940
Price
£995.00
Call Dealer
Email Dealer
View other items from Mark Goodger Antiques