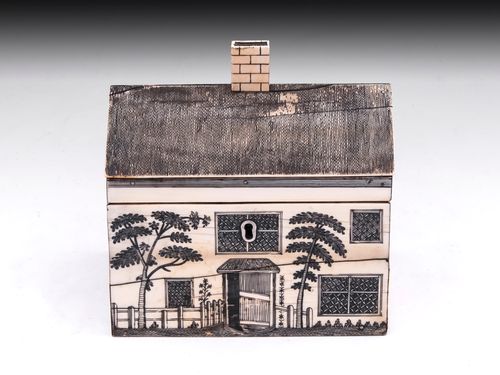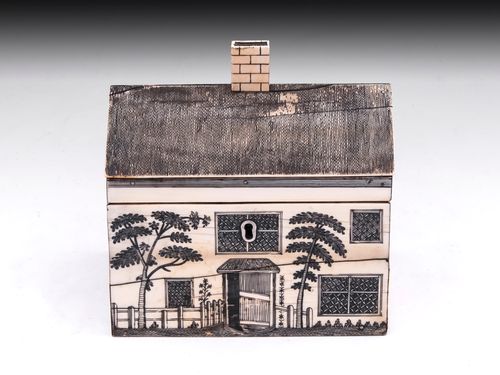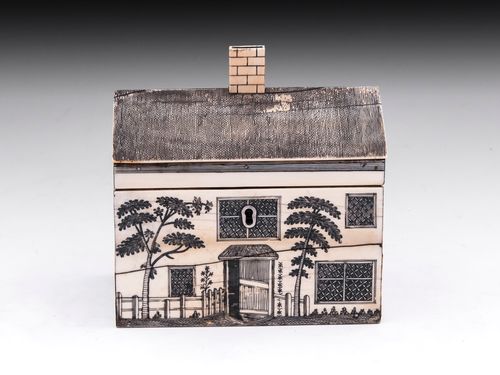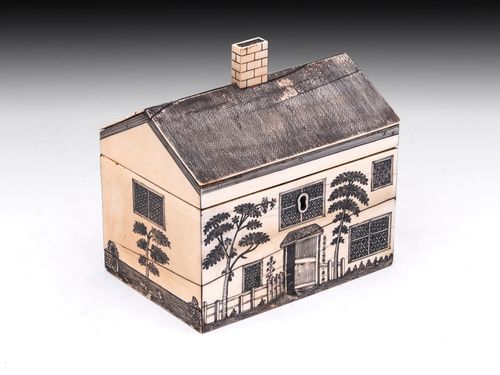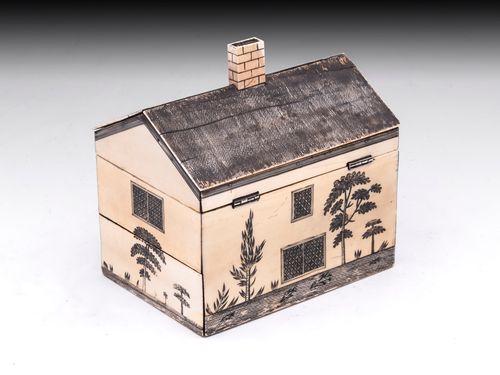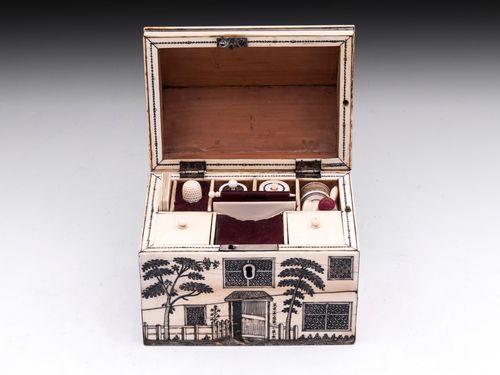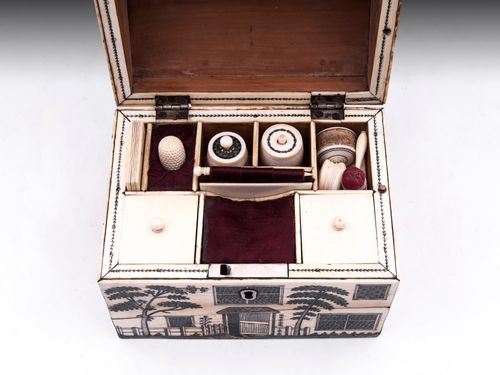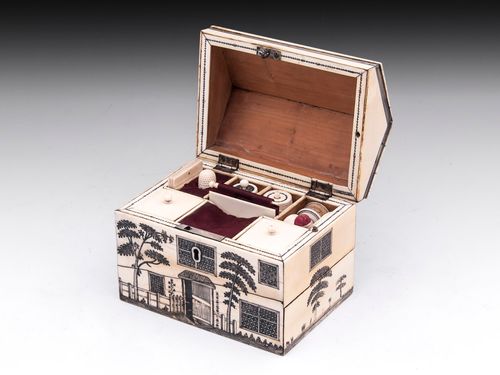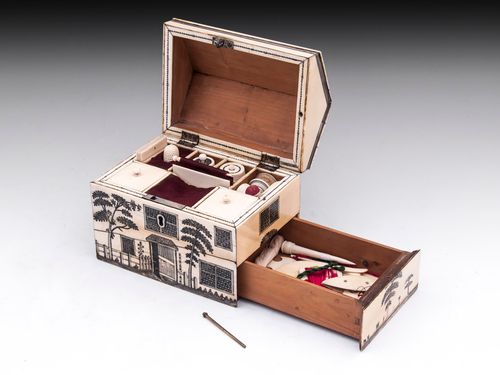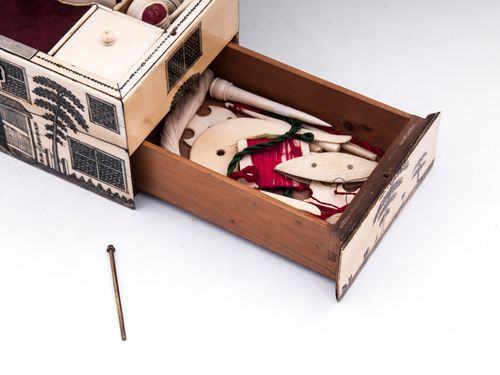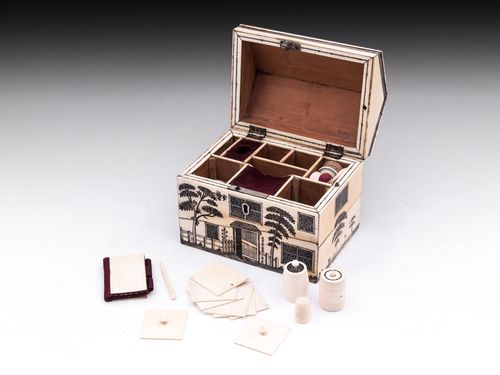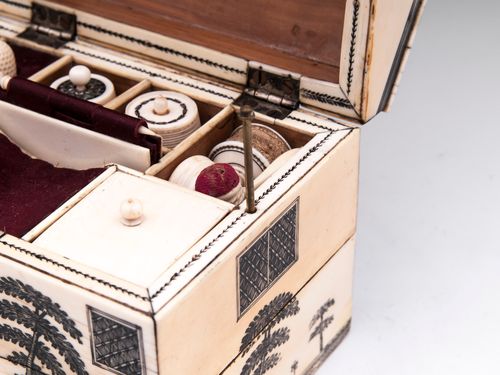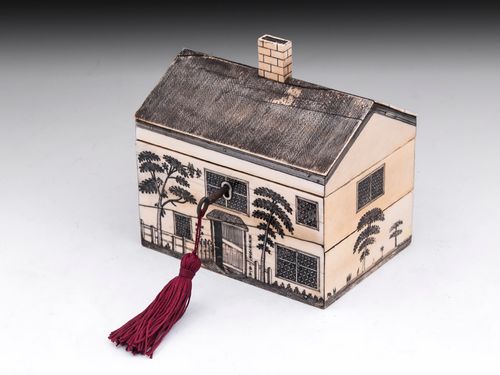 Description
Anglo Indian Vizagapatam ivory and sandalwood sewing box in the form of a house, the exterior decorated with trees and fortifications. The hinged lid of the anglo indian Vizagapatam house reveals a divided interior with pin cushions, twin-lidded compartments and other sewing tools. To the side is a drawer which can only be accessed once the Ivory house is in its open position and the silver pin is removed.

These exotic pieces were crafted with ivory veneer, retailed in Madras and Calcutta by the English and Dutch East India Companies, but primarily manufactured in Vizagapatam on the northern Coromandel Coast.

This charming Ivory house sewing box comes with a fully working lock and tasselled key.
Height: 6.00inch (15.24 cm)
Width: 6.00inch (15.24 cm)
Depth: 4.25inch (10.80 cm)

Date
1800
Price
£8,500.00
Call Dealer
Email Dealer
View other items from Mark Goodger Antiques