Irish Miniature Chiffonier by MILLAR & BEATTY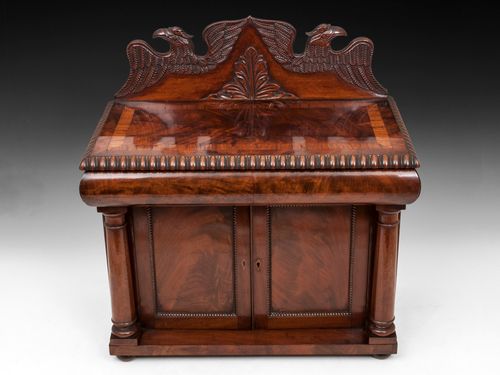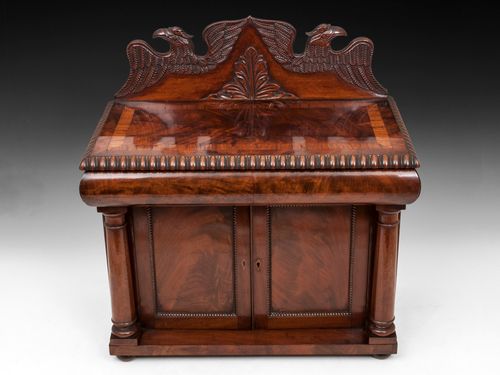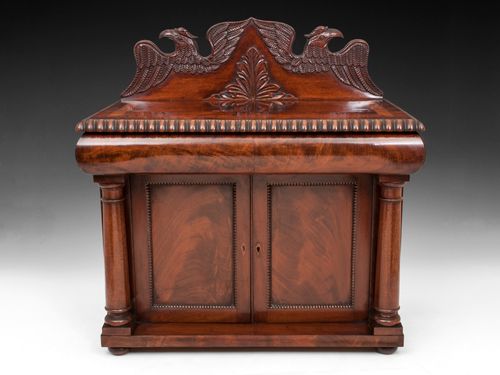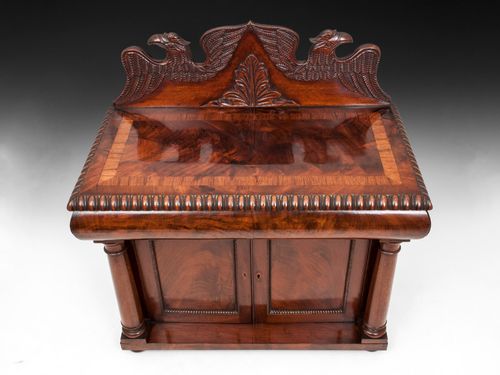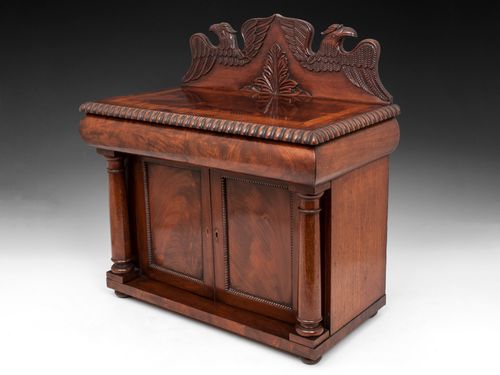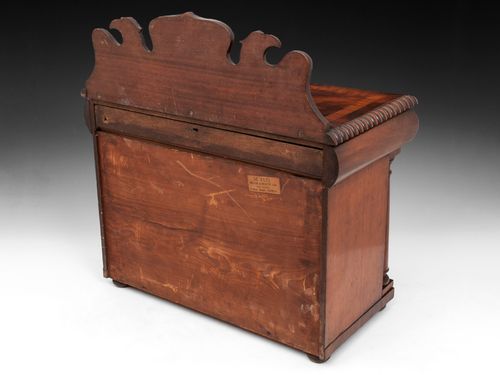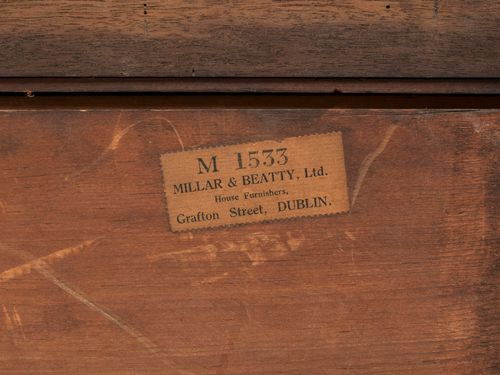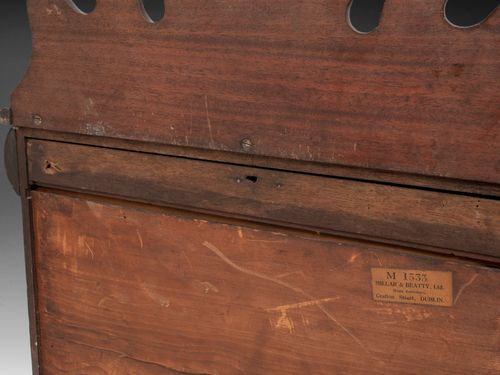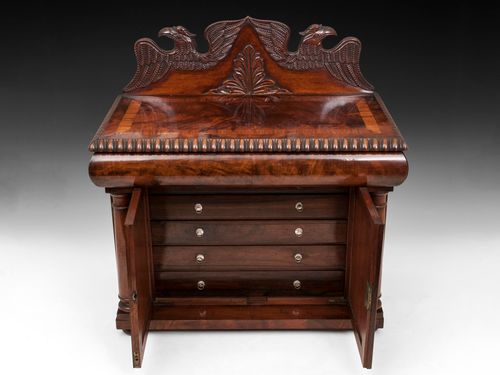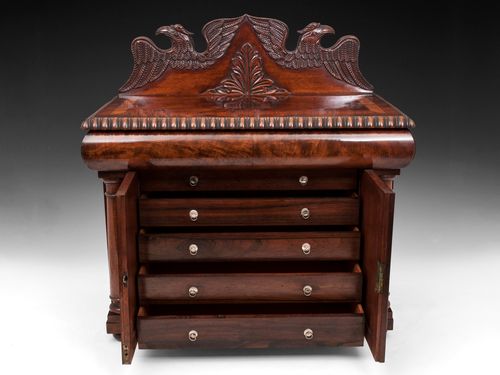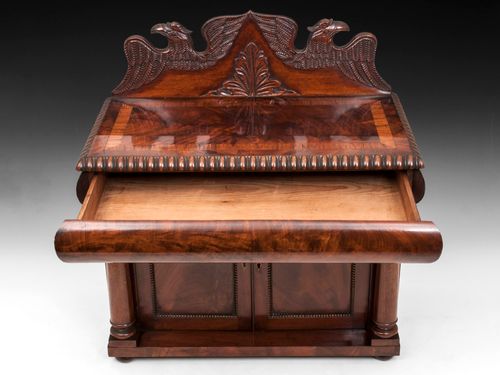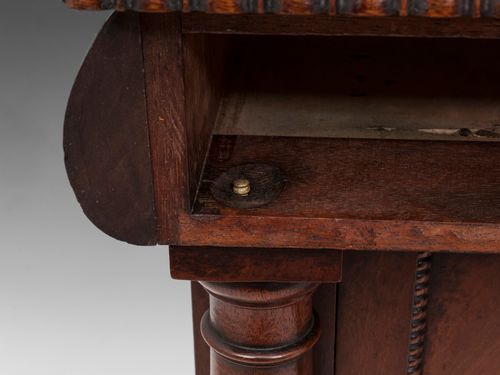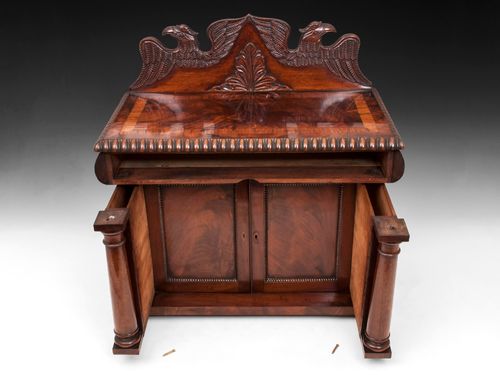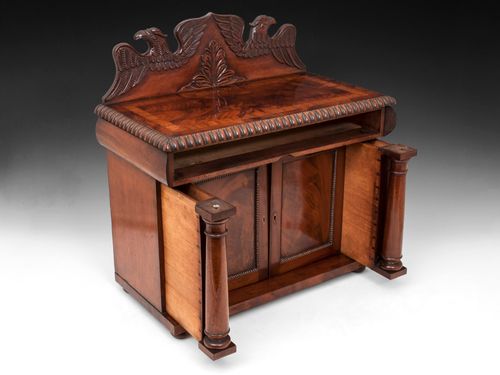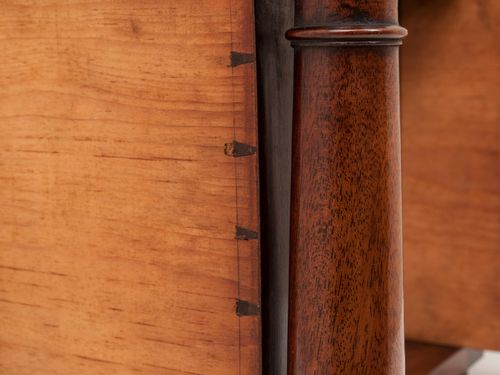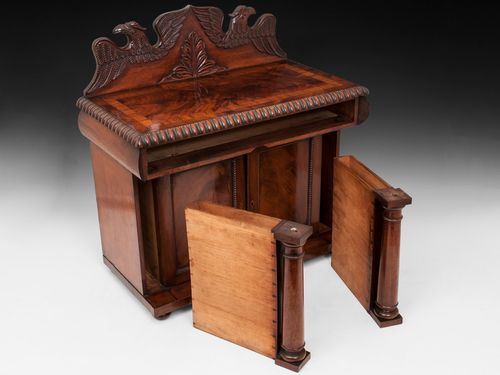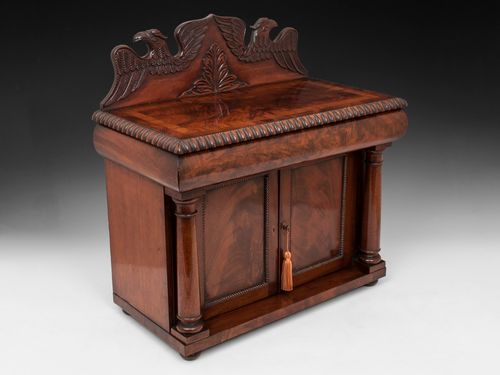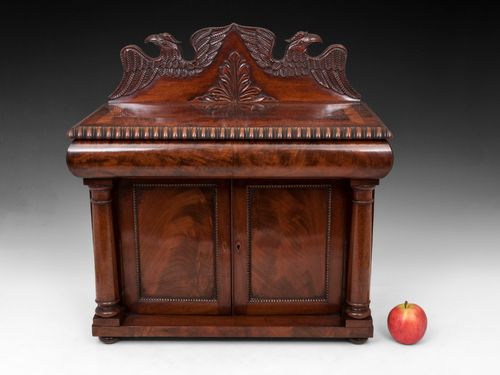 Description
This stunning mahogany piece has fabulous colour and patination throughout and features a beautiful detailed carved back splat of a pair of eagles surrounding a carved leaf. The top is veneered in flame mahogany and crossbanded in rosewood. To the front are two lockable doors, also veneered in flame mahogany with quadrant cut bobbin mouldings, and either side are Roman Tuscan columns containing secret compartments. Above this is a half rounded secret drawer, again veneered in flame mahogany; this unusually has a lock at the back of the drawer which can be secured by turning the piece, with the back of the chiffonier exposed. Completely removing this drawer reveals two countersunk sections with brass pins. Removing the brass pins allows the columns to be pulled forward to gain access to the columns' hidden compartments. Opening the front hinged doors reveals five rosewood veneered drawers, each with superb hand-cut dovetailed joints and silver ring pull handles. Stands on four bun feet and to the back bears the label of the cabinet makers & retailers:

M 1533 MILLAR & BEATTY, Ltd. House furnishers. Grafton Street, DUBLIN.

On the back of the cabinet is a retailers label which reads:
M 1533 MILLAR & BEATTY, Ltd. House furnishers. Grafton Street, DUBLIN.

This cabinet comes with a fully working lock and tasselled key.
Height: 21.50inch (54.61 cm)
Width: 21.00inch (53.34 cm)
Depth: 11.00inch (27.94 cm)

Date
Circa 1840
Price
£3,500.00
Call Dealer
Email Dealer
View other items from Mark Goodger Antiques