Honoré-Victorin Daumier 1808 – 1879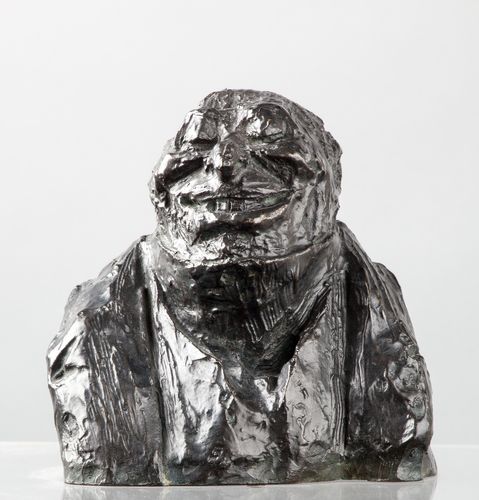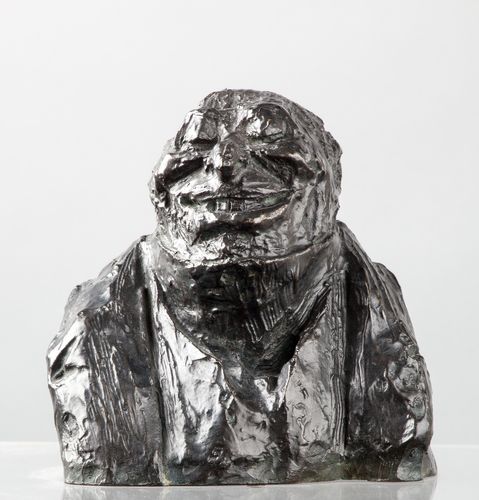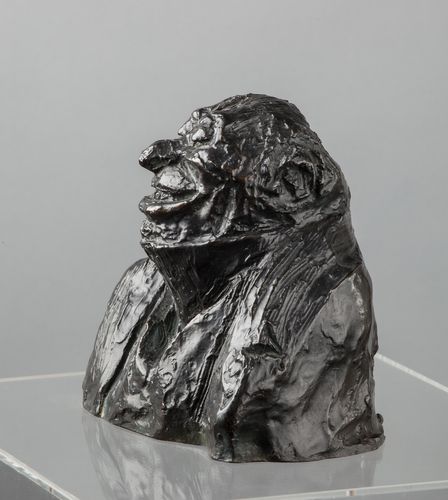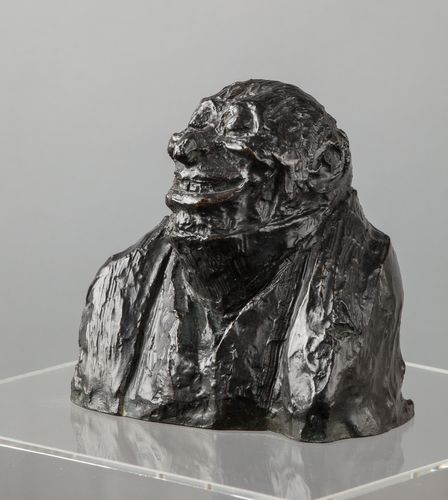 Description
Le Comte de Keratry, bronze
Cast in 1970 in an edition of 3. Height 4.9 ins, 12.5 cms.
Stamped MLG, the Le Garrec family seal
Valsuani cire perdu, foundry seal
Mme H (for Maurice Le Garrec's daughter, Mme. Henyer)

Honore Daumier was one of the greatest French 19th century artists. He brought his brilliant skills as a republican caricaturist to bear mercilessly on his contemporaries in the worlds of politics, law and finance and his work still rings true because the astute characterisation of his subjects is combined with a wonderful sense of humour. Daumier exemplifies the approach that ridicule can be the best form of attack. He is most widely known for his lithographs but he was also a sculptor and painter, his sculpture not being cast until after his death. Admired by many of the greatest French literary and artistic figures of his time, his work was an important influence although he himself died in poverty.

From 1830 Daumier worked for the new satirical paper La Caricature, being imprisoned for six months in 1832-33 for his satirical depiction of King Louis-Philipe in his 1831 print Gargantua. Matured by this experience, on his release he attended parliamentary sessions and hurried home to model, in clay and from memory, small busts of the speakers. These were the ministers and other protectors of the established order who were the targets of his paper. Modelled between 1832 and 1835, these small, unfired clay sculptures, coloured in oil paint, were explosively intense. Their height ranged from 12.5 to 23.5 cms. They served as models for Daumier's lithographed portraits which were to become landmarks in the annals of satirical portraiture. There are 36 in the series, known collectively as The celebrities of the juste milieu or The Parliamentarians.

Daumier sold the clay models of The Parliamentarians to Charles Philippon. In 1927 Maurice Le Garrec bought the busts and had them repaired by the sculptor Fix-Masseau. Fortuitously, in undertaking this restoration, Fix-Masseau was able to refer to photographs of the busts which had been taken in 1861 by Charles Philippon's son. The Barbedienne foundry then cast them in lost wax from 1929 to 1952. 26 (including the Keratry) were cast in an edition of 25, the remainder in an edition of 30. All were numbered.

In the 1970s the Valsuani foundry made three new castings for Madame Le Garrec and her two daughters, Mme. Henyer and Mme. Cordier. Each was marked LG, Mme H or Mme C according to its destination. The present cast is that made for Mme. Henyer.

Daumier's biographer Maurice Gobin gave names to each of the busts in the series. That of the Comte de Keratry he dubbed "L'obsequieux".

La Caricature was closed down by the government in 1835.

Auguste Hilarion, Comte de Keratry (1769-1859) was a French poet, writer, historian and politician. Born at Rennes in Brittany, he came to Paris in 1790 but returned home after twice being imprisoned during the Terror. In 1818, after the restoration of the Bourbons, he returned to Paris as deputy for Finistère and sat in the Chamber of Deputies until 1824, becoming one of the recognized liberal leaders. He was re-elected in 1827, took an active part in the establishment of the July Monarchy, was appointed a councillor of state in 1830 and in 1837 was made a Peer of France. A member of the French National Assembly during the Second French Republic, he retired from public life after Louis Napoleon Bonaparte's coup d'etat of 1851.

Provenance:
Cast in 1973, in an edition of three, for the wife and daughters of Maurice Le Garrec;
the present cast was for Mme. Henyer.

Literature:
The original terra cotta is reproduced actual size in plate 4 of Trente-six bustes de H. Daumier, published privately in an edition of 325 copies by Maurice Le Garrec in 1932.

Height: 4.90inch (12.45 cm)

Condition
Excellent
Date
1970
Price
£9,500.00
Call Dealer
Email Dealer
View other items from Strachan Fine Art Ltd.