Henry Charles Brewer - On the Beach - watercolour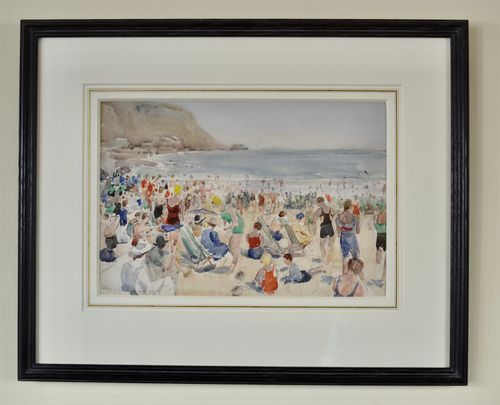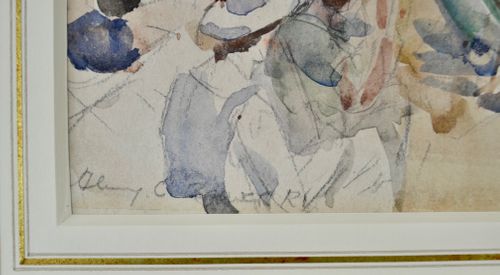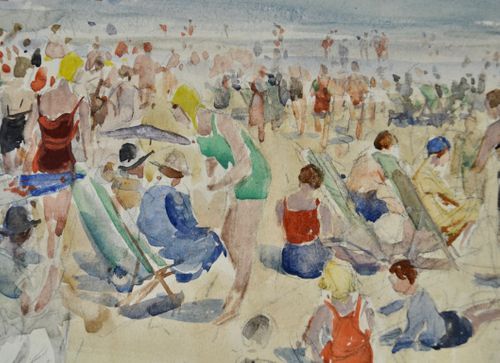 Description
HENRY CHARLES BREWER, RI
(1866-1950)

On the Beach

Signed
Watercolour over traces of pencil

22 by 33 cm., 8 ¾ by 13 in.
(frame size 41.5 by 51 cm., 16 ¼ by 20 in.))

Henry Charles Brewer was the son of the artist Henry William Brewer. He studied at Westminster School of Art with Frederick Brown and lived in London, where he recorded the urban landscape and executed the notable wall of paintings in the Lady Chapel of St Peter's Church, Ealing. He exhibited at the Fine Art Society and the Royal Academy from 1899 and in 1913 the Royal Society of Arts awarded him a gold medal. A member of the Royal Institute of Painters in Watercolours, Brewer was elected to the Royal Institute of Painters in Watercolour in 1914.

Height: 22.00cm (8.66 inches)
Width: 33.00cm (12.99 inches)

Condition
Good
Date
Circa 1920
Price
£1,500.00
Call Dealer
Email Dealer
View other items from Sarah Colegrave