Green Tortoiseshell Caddy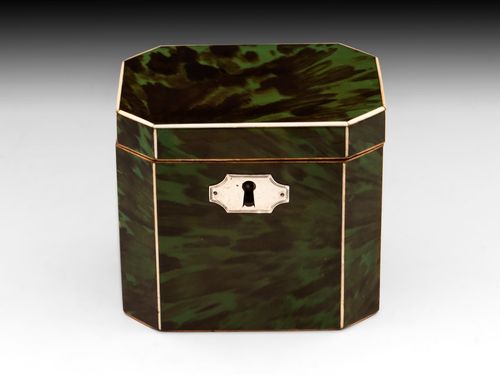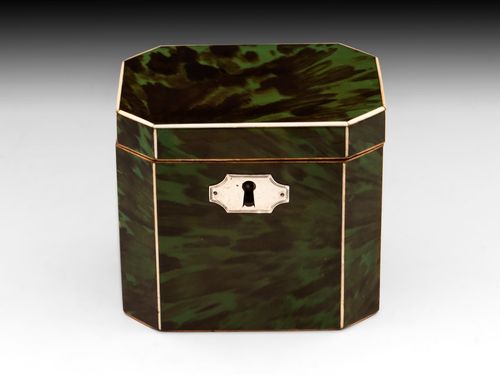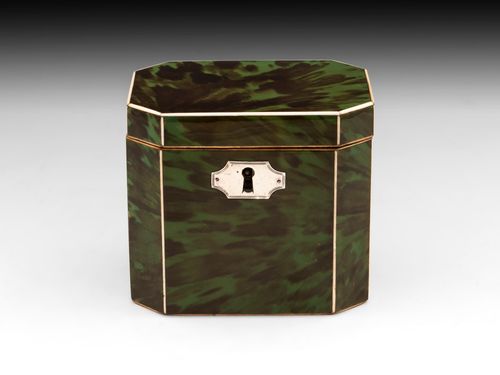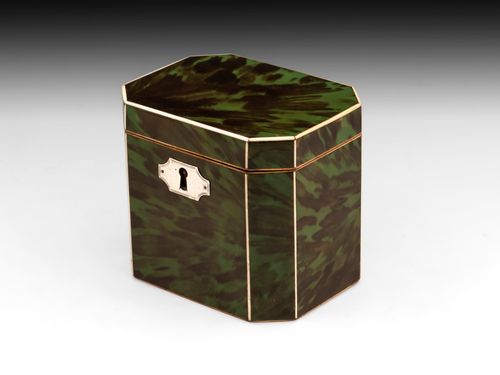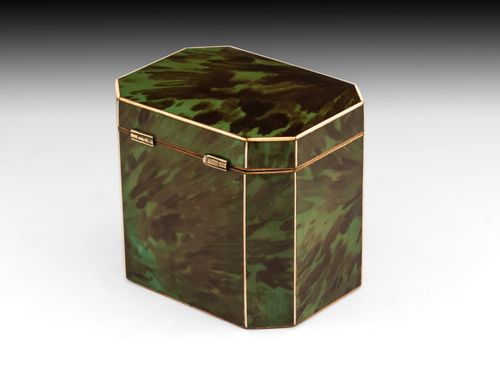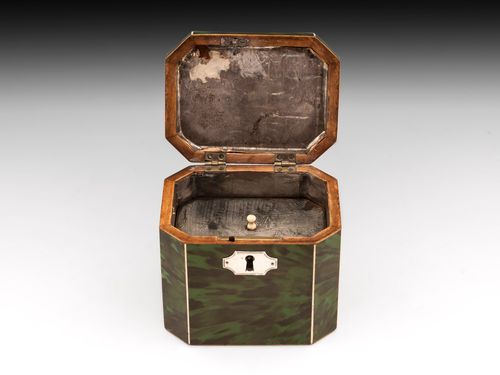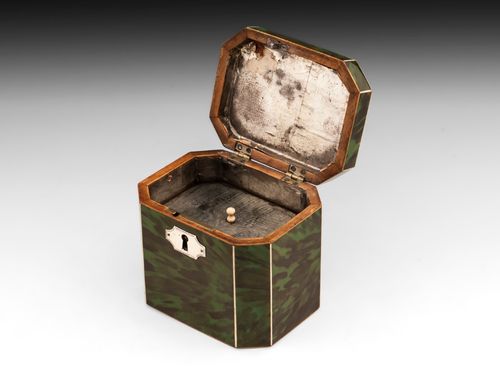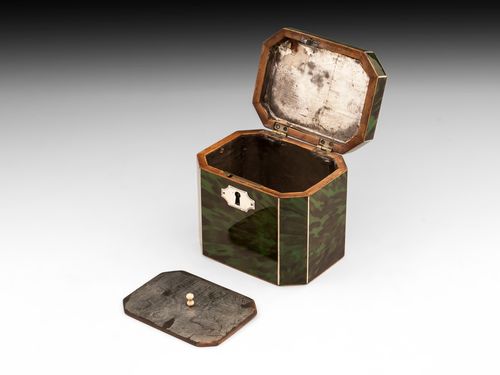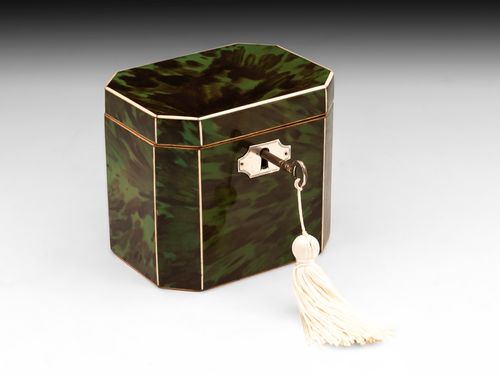 Description
Green tortoiseshell tea caddy with canted corners, this single caddy has ivory edging and a silver-plated applied escutcheon.
The interior has a bone handled floating lid and retains traces of its original foil paper lining.
This tea caddy comes with a fully working lock and tasselled key. The key must be turned clockwise to unlock.
Height: 4.00inch (10.16 cm)
Width: 4.50inch (11.43 cm)
Depth: 3.75inch (9.53 cm)

Date
Circa 1800
Price
£7,500.00
Call Dealer
Email Dealer
View other items from Mark Goodger Antiques