Coromandel SIlver Vanity Box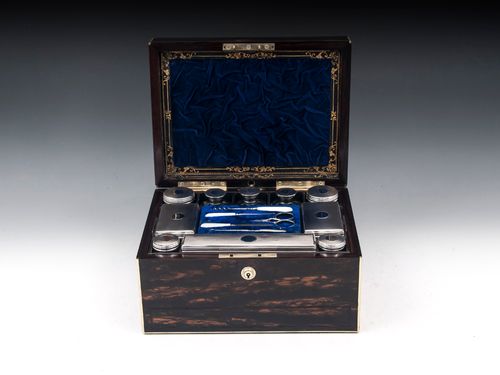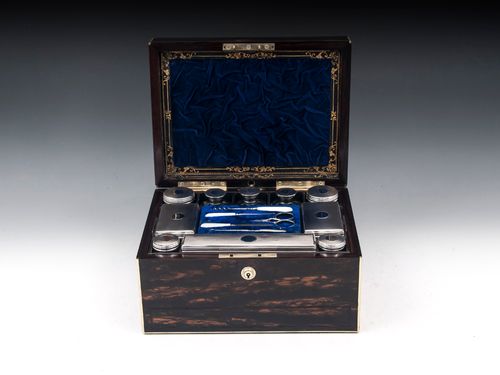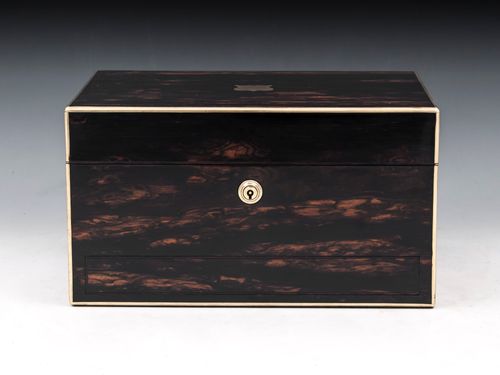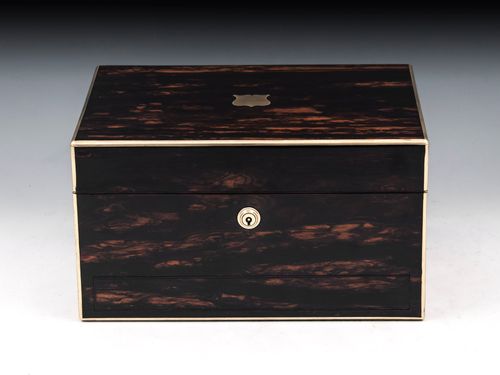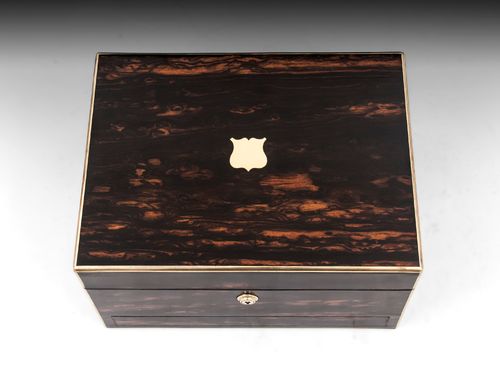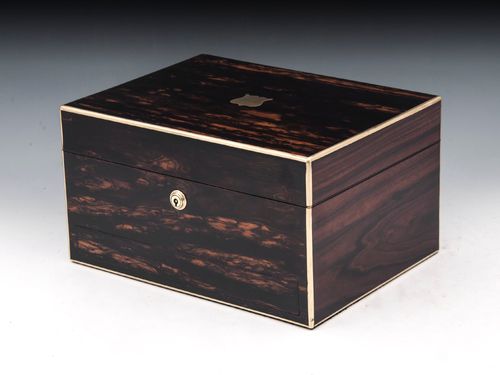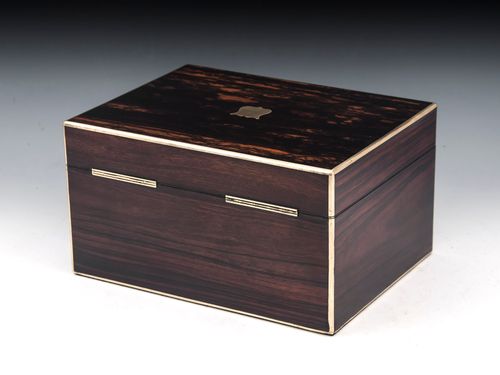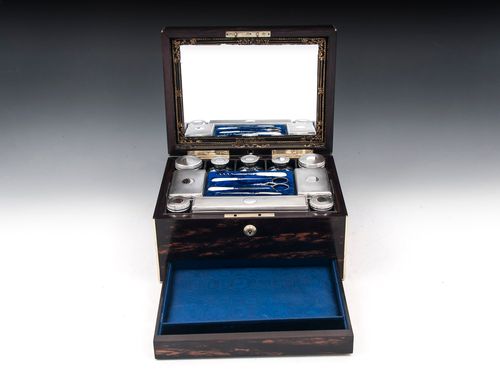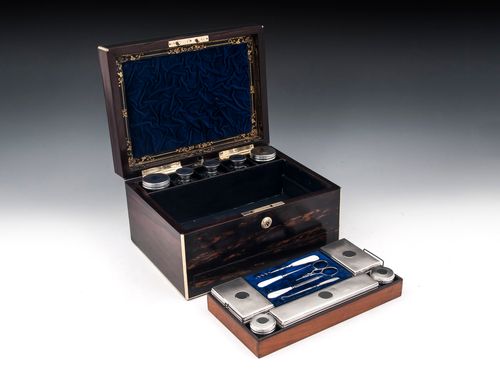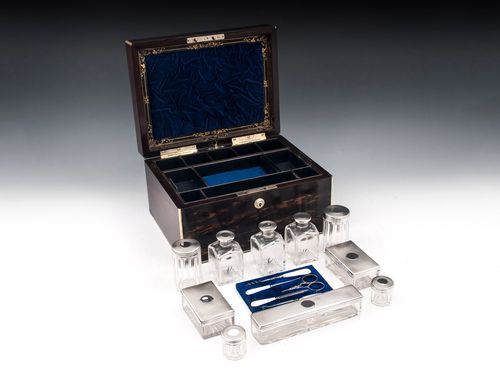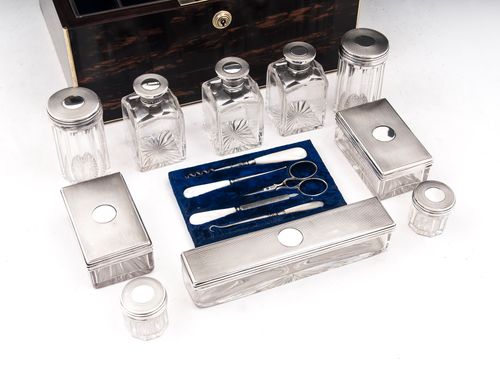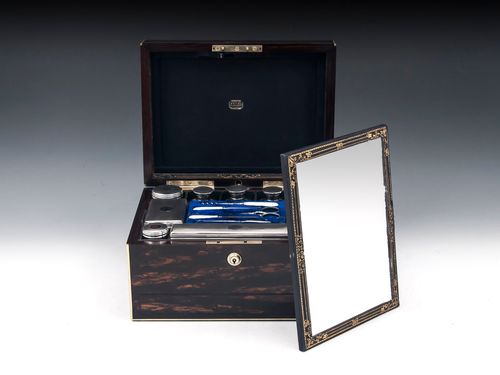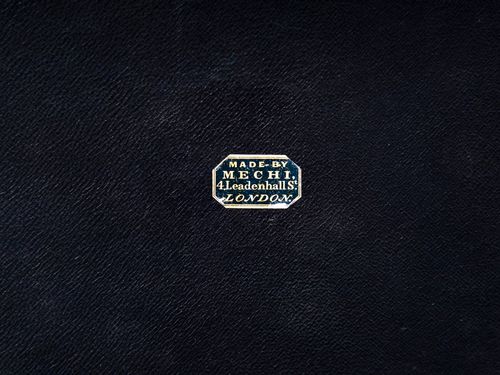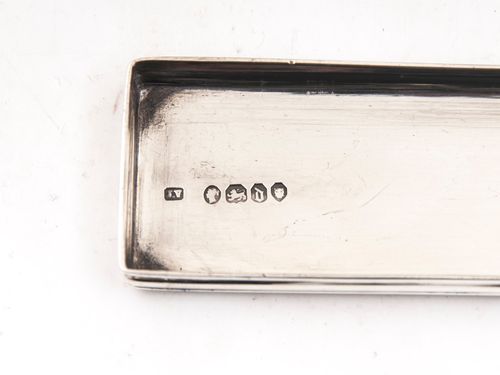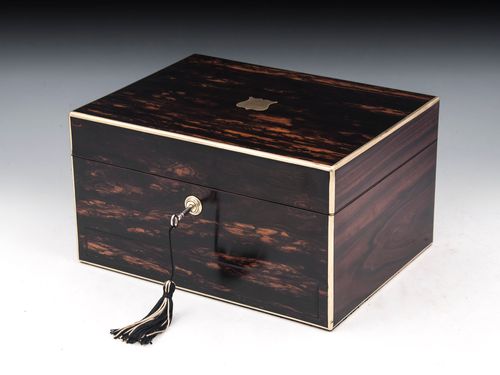 Description
Antique Silver vanity box veneered in exotic Coromandel with brass quadrant edging. The top has a vacant brass shield initial plate and bramah barrel escutcheon.

The interior contains ten jars all with engine turned sterling silver lids by James Vickery, five of which are housed in a removable tray with blue velvet padded accoutrements tray which contain; Corkscrew, Pricker, Sewing hook and Nail file all with Mother of Pearl handles, and a pair of steel Scissors.

On the back edge of the open box is a brass button which when pressed causes a hidden draw at the front of the box to spring open.

The main lid houses a reversible ruched velvet backed mirror which can be removed. Behind which is a makers label that reads:
" Made by MECHI 4 Leadenhall St. London "

The sterling silver lids are by London Silversmith James Vickery

This vanity box comes with a fully working bramah lock and tasselled key. The key must be pressed into the sprung lock whilst being turned clockwise to unlock.
Height: 6.25inch (15.88 cm)
Width: 11.50inch (29.21 cm)
Depth: 8.75inch (22.23 cm)

Date
1859
Sold
Call Dealer
Email Dealer
View other items from Mark Goodger Antiques