Ceri Richards (1903 - 1973) Study of a Girl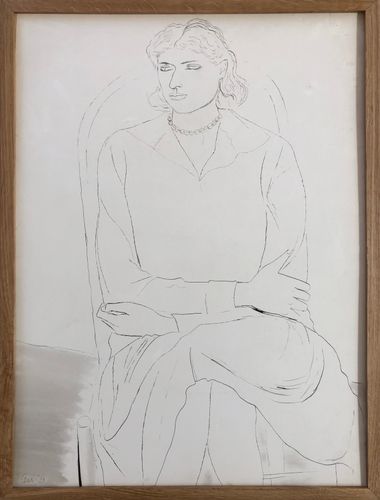 Description
Pen and ink wash. Signed & dated.

Ceri Richards was a gifted draughtsman who produced several beautifully observed figure studies around this time. This one is almost certainly of his wife who frequently sat for him. A very similar self portrait drawing is held in the British museum collection.

This drawing was in the collection of Welsh musician and conductor Roy Bohana.

Condition
Very good
Date
1930
Price
£2,200.00
Email Dealer
View other items from Neil Schofield Modern British Art