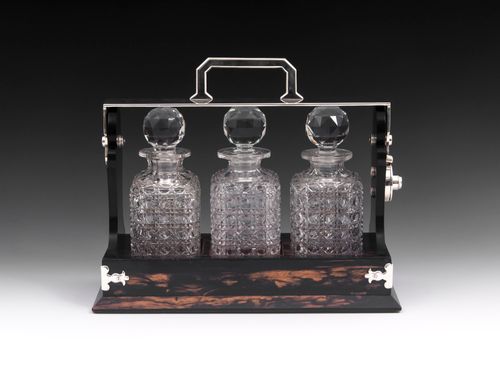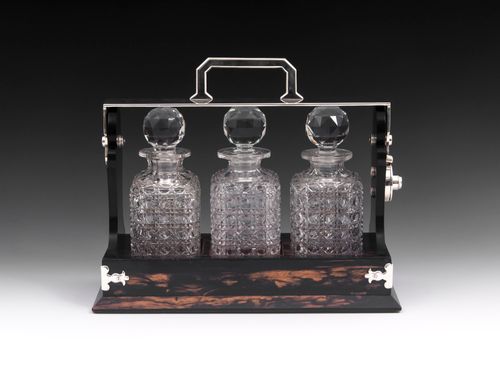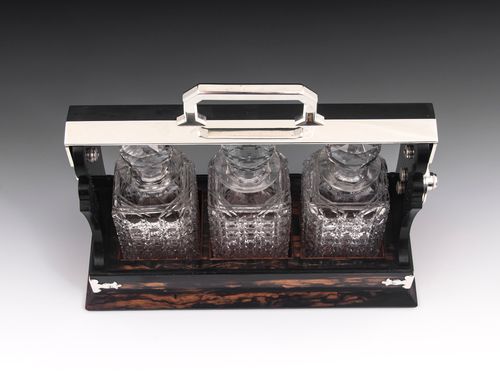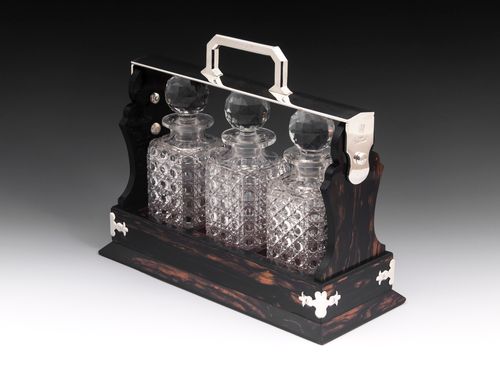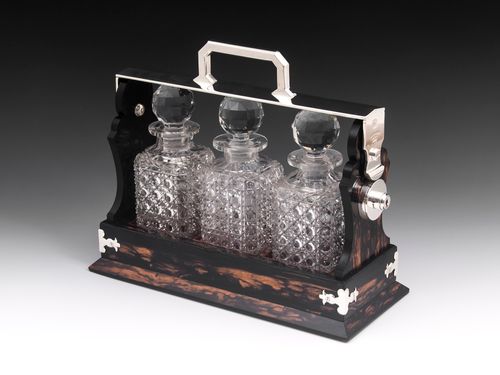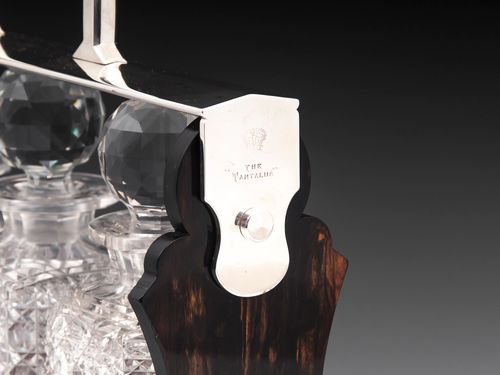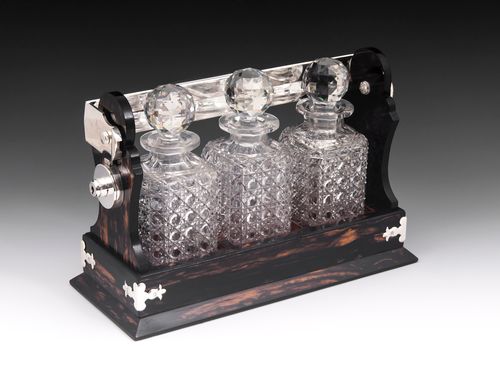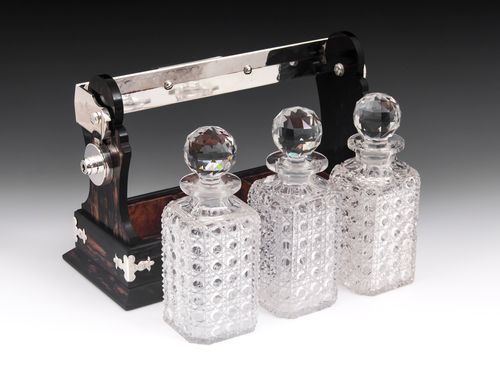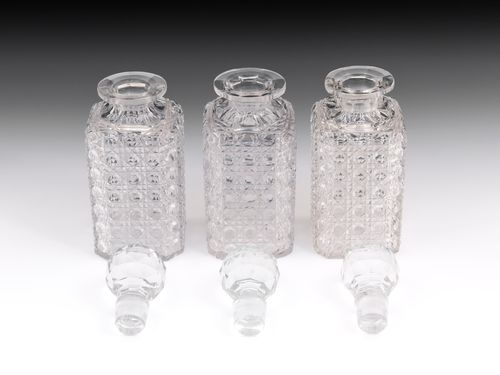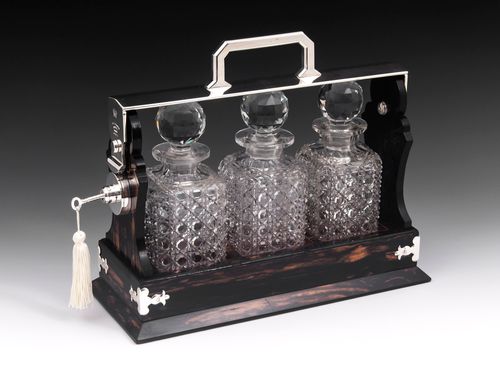 Description
Antique Betjemann tantalus veneered in exotic beautiful figured Coromandel with silver-plated ornate corner brackets, lock mechanisms and sturdy carry handle which is marked: "Betjemann's Patent London 6192" on one end, and "The Tantalus" on the other.

Turning the key clockwise unlocks this fabulous Coromandel Tantalus. Accessing the bottles you need to push down on the lock barrel, this will allow the carry handle to be tilted forwards or backwards enabling you to get at the superbly cut lead crystal decanters. The decanters are all crystal cut hobnail design with faceted stoppers and star cut bases.

This super tantalus comes complete with a fully working lock and tasselled key.
Height: 38.00cm (14.96 inches)
Width: 35.00cm (13.78 inches)
Depth: 14.50cm (5.71 inches)

Date
Circa 1885
Price
£1,595.00
Call Dealer
Email Dealer
View other items from Mark Goodger Antiques