Art Deco Shagreen Mantle Clock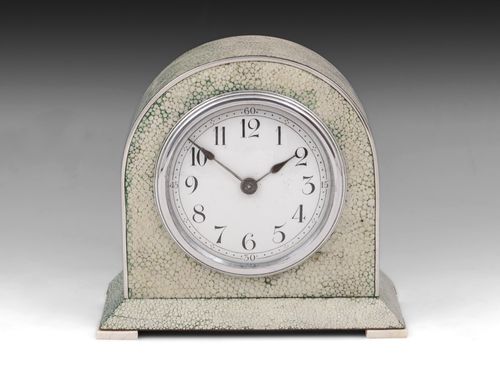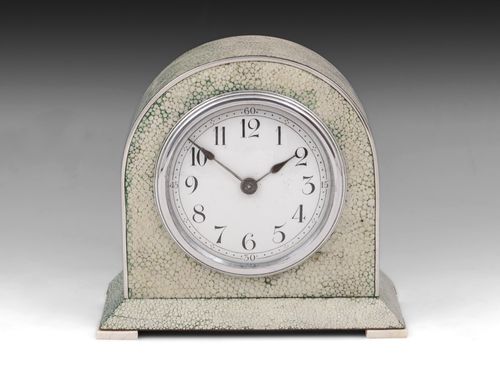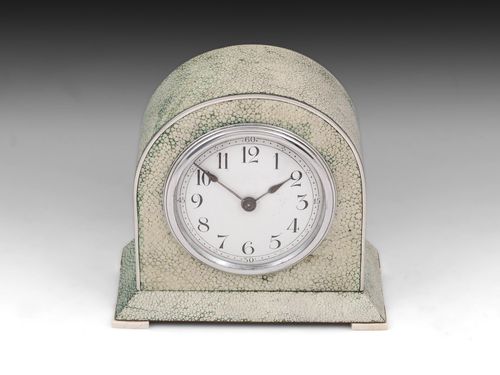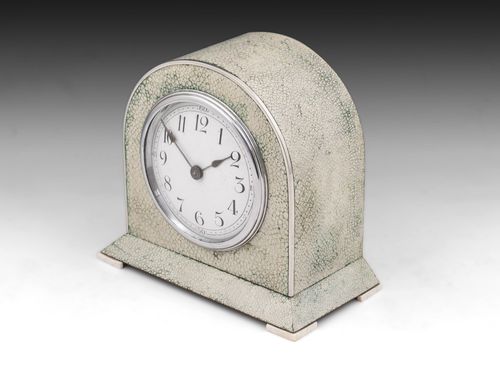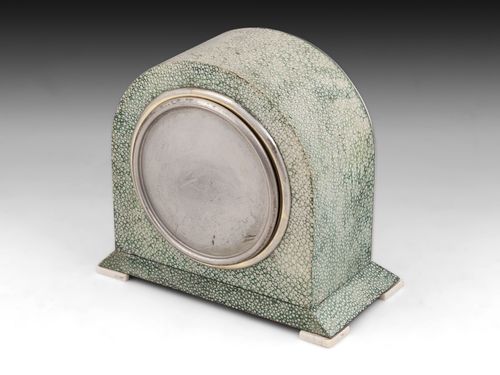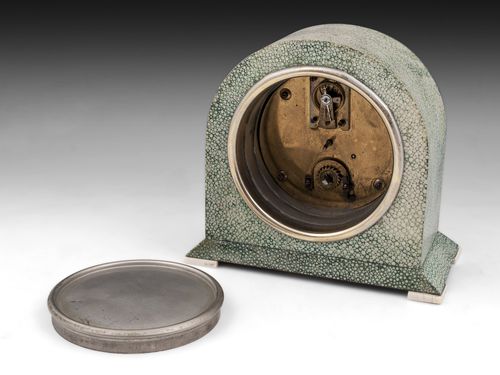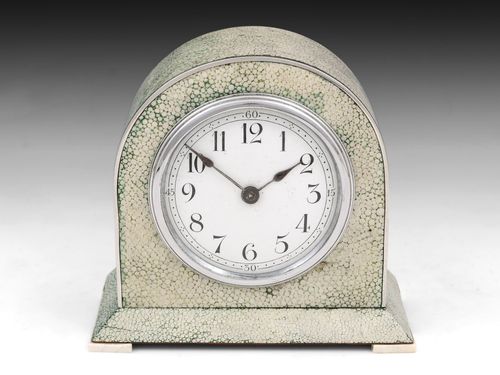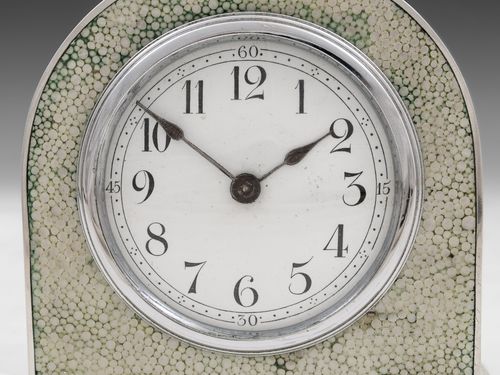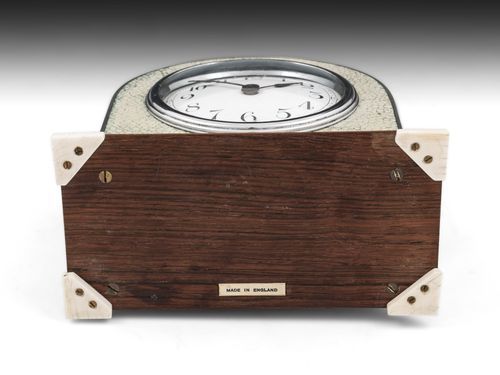 Description
Art Deco Shagreen Mantel Clock. Featuring silver edging and framed enamelled white dial, standing on four ivory feet.

The base has a small plaque which reads: Made in England

The art deco mantle clock has a french eight day movement and has been recently serviced.

Shagreen is a leather made from sharkskin or the skin of a Stingray. This type of Shagreen was first made popular by Jean-Claude Galluchat (d1774) a master leather worker in the Court of Louis XV in France. It became a fashion amongst the French aristocracy and later throughout Europe. Shagreen is derived from the French word "Chagrin".
Date
Circa 1930
Price
£1,875.00
Call Dealer
Email Dealer
View other items from Mark Goodger Antiques