Antique Writing Box with top secret compartments by Turrill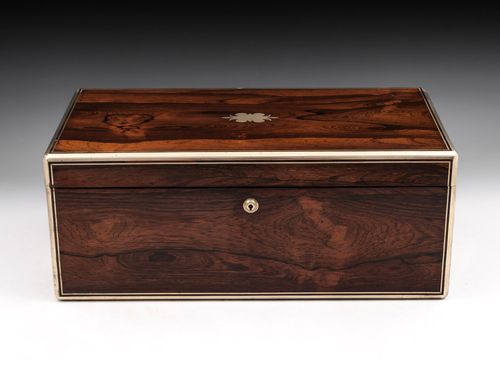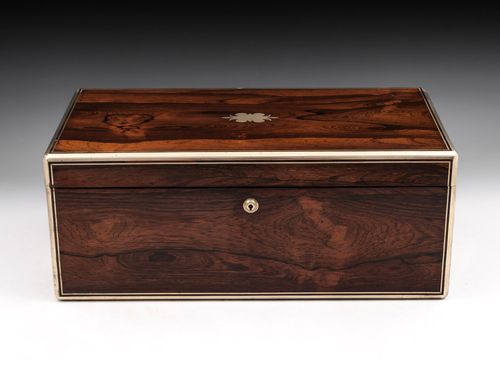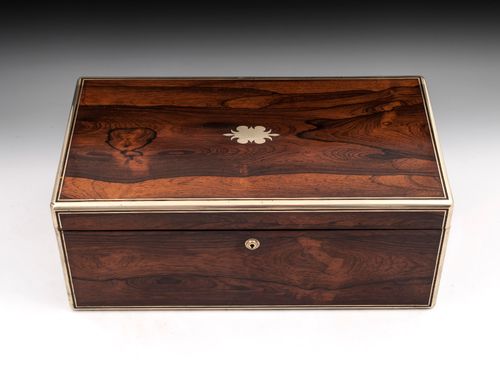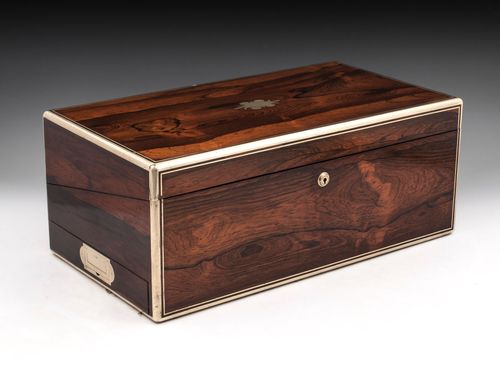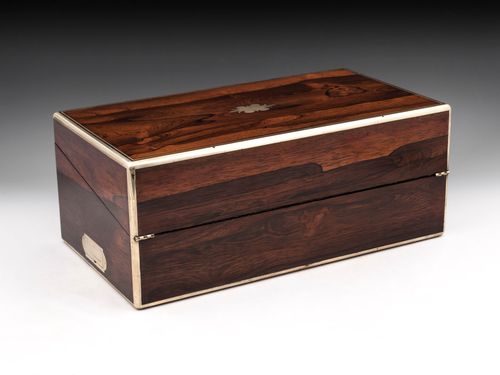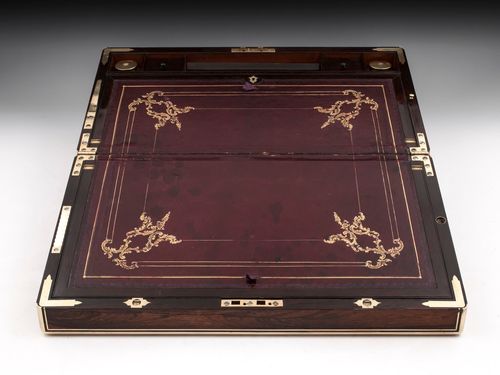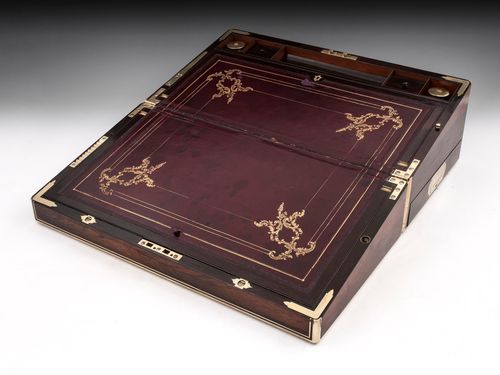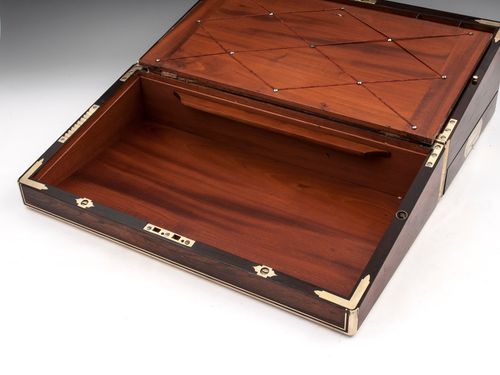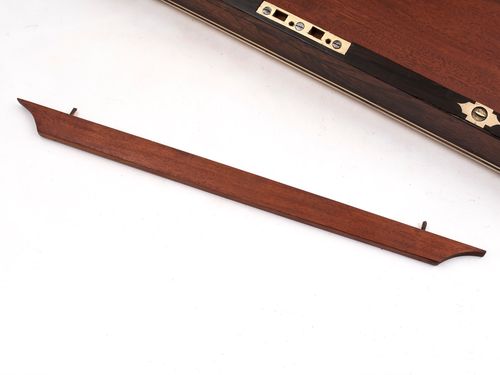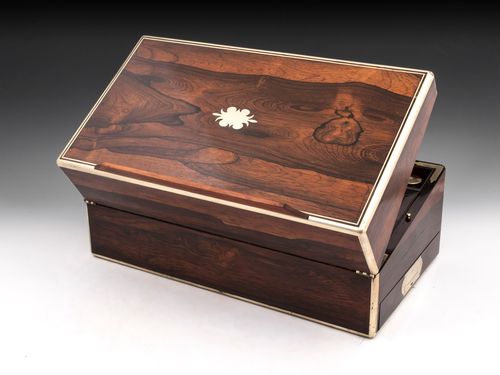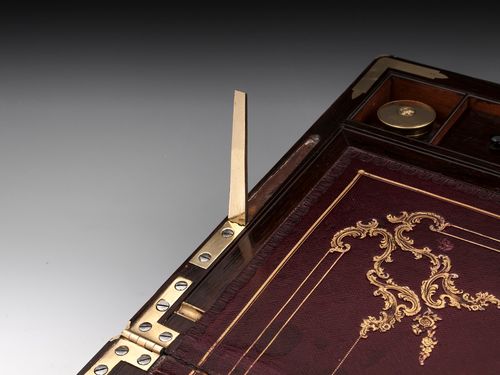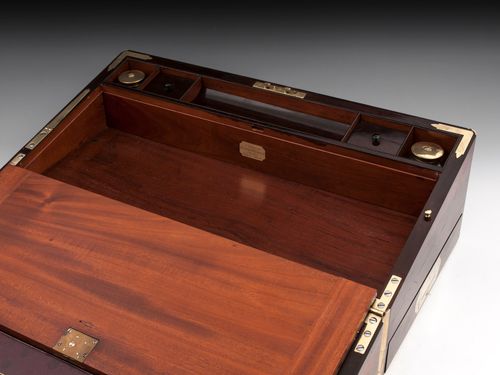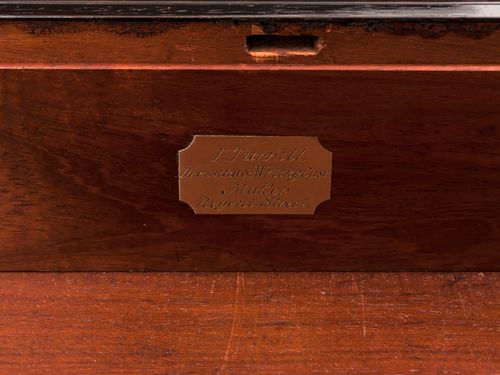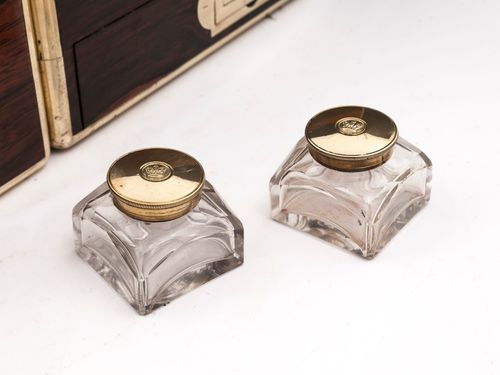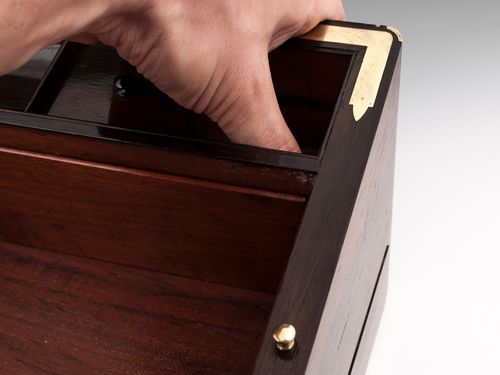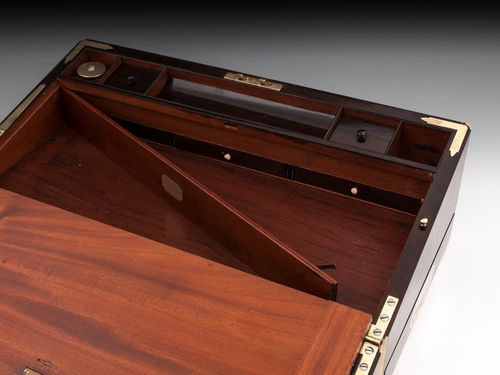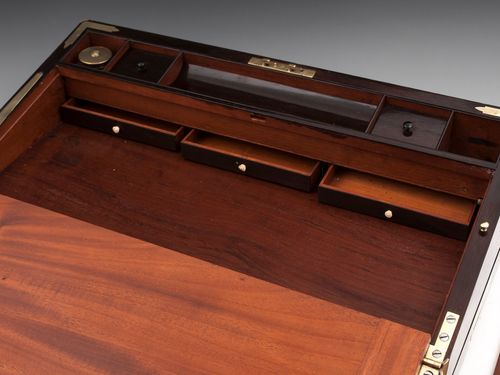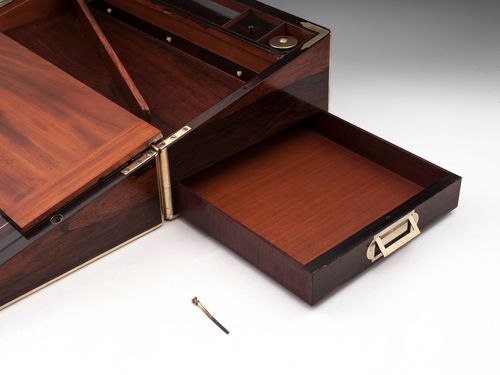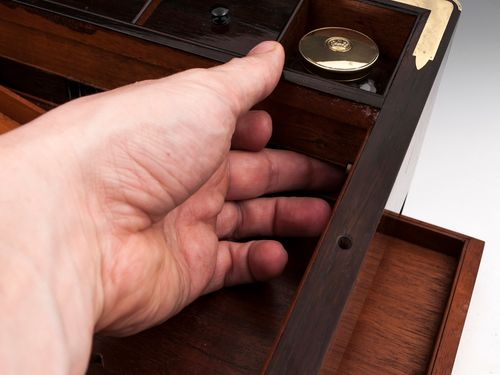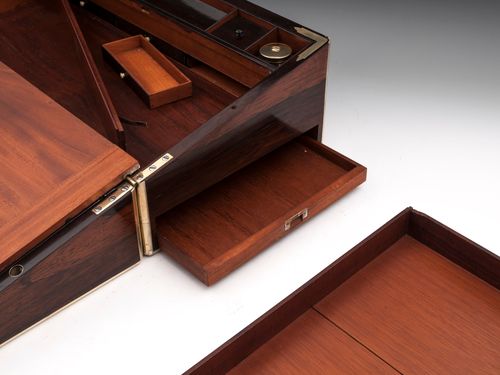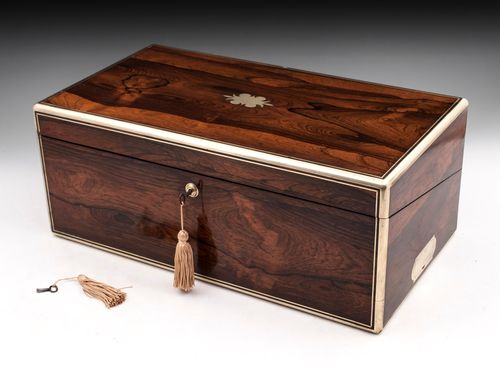 Description
Antique brass bound Writing Box veneered in stunning figured exotic rosewood with brass stringing, escutcheon, ornate vacant initial plate and campaign style flush fitting carry handles on either side.

The interior of this striking rosewood writing slope features its original and hardly used burgundy gold tooled leather writing surface, with ribbon tabs at the top and bottom to allow the surfaces to be lifted, the lower half has a large storage space and the back of the surface has crossbanded ribbon for holding letters, documents and calling cards. It also has two pin holes to hold a removable lectern which can be placed on the outside lid of the box once its propped up using the brass support.

The top half of the writing slope also has a large storage space and houses secret small drawers!
The back edge of the main storage compartment has a brass plaque which reads:
" I. Turrill Dressing & Writing Case. Maker. Regent Street."
Removing the right hand, screw top inkwell allows the bottom right hand of the compartment to be pressed down. This will cause a false wall to spring forward revealing the three secret drawers.

On the right hand edge of the box is a removable brass pin, once removed this will allow the side drawer to be opened. There is another hidden "TOP SECRET" document drawer here too! With the side drawer fully removed and the three hidden drawers accessible inside the box, the right hand drawer need to be removed and the right wall of its compartment can be pressed just below the brass catch that hold the false wall closed.
This will allow a shallow tray to drop down from the upper part of the side drawers compartment.

The writing box has a fully working locks & tasselled keys.

Height: 8.00inch (20.32 cm)
Width: 20.00inch (50.80 cm)
Depth: 11.00inch (27.94 cm)

Date
Circa 1845
Sold
Call Dealer
Email Dealer
View other items from Mark Goodger Antiques