Antique Writing Box by Hausburg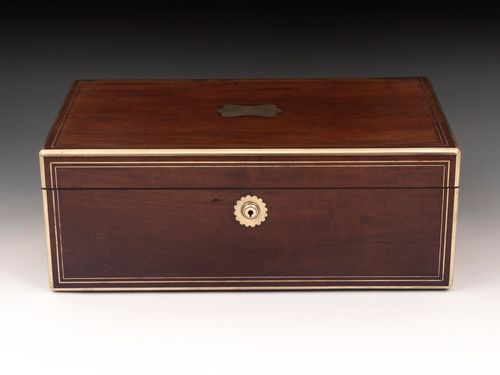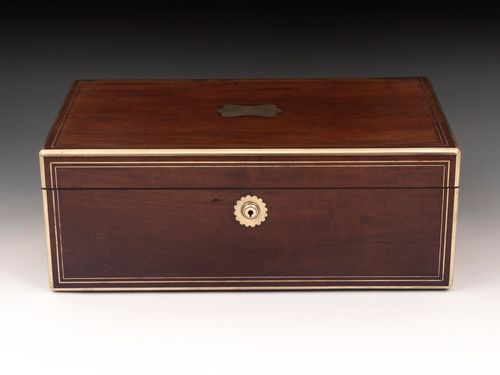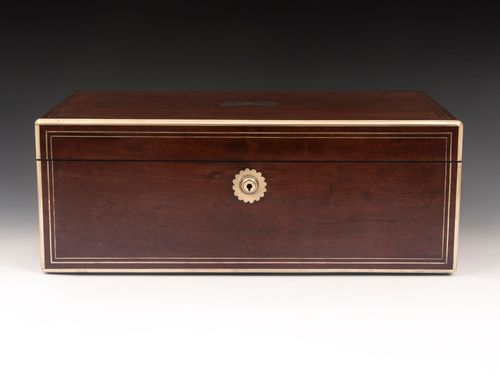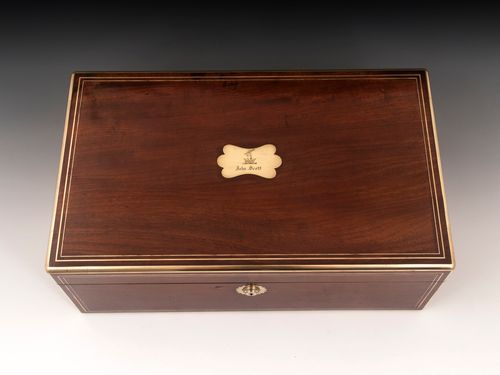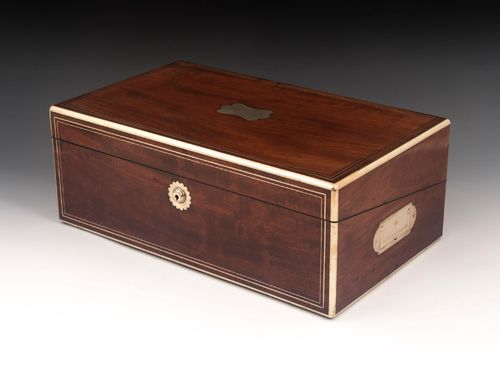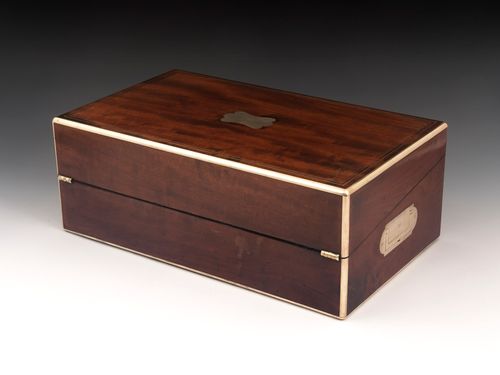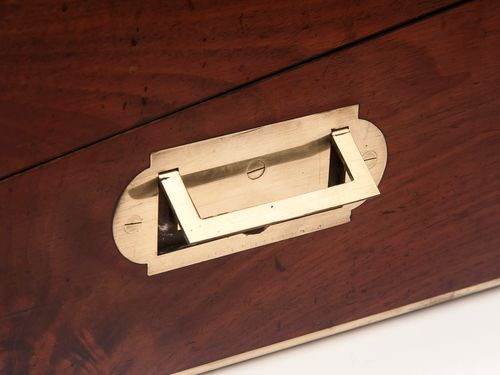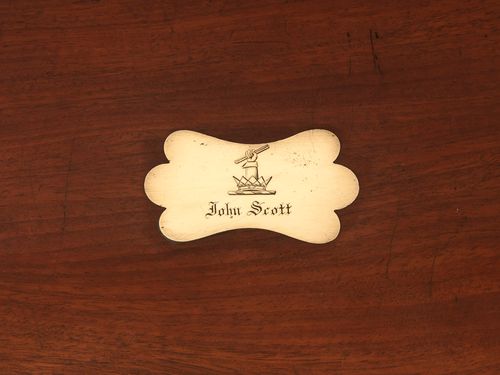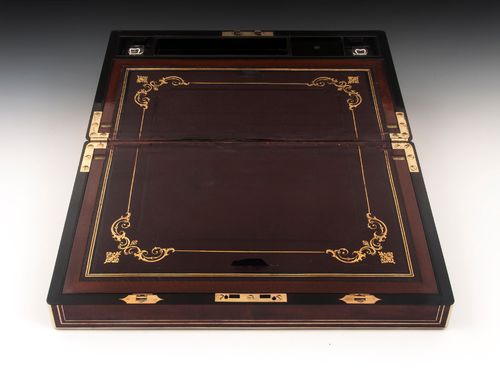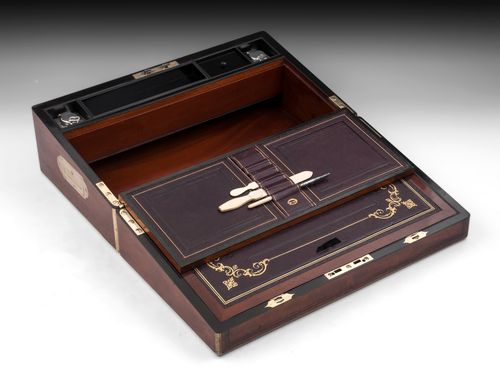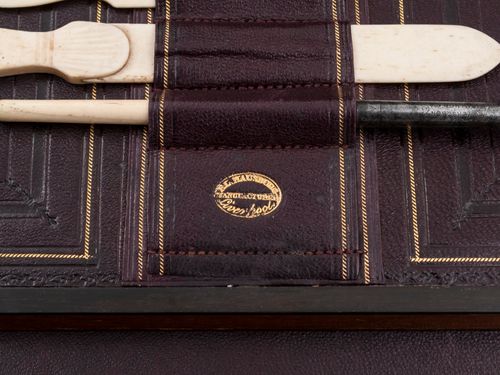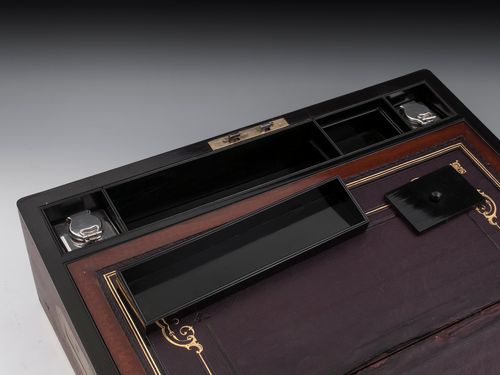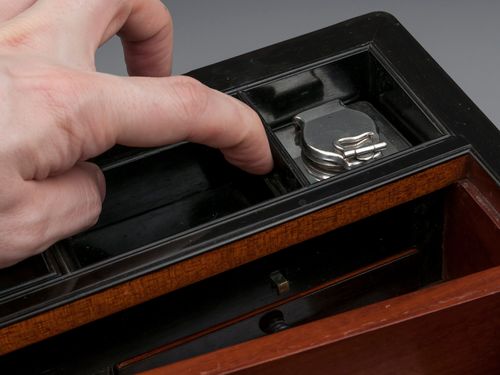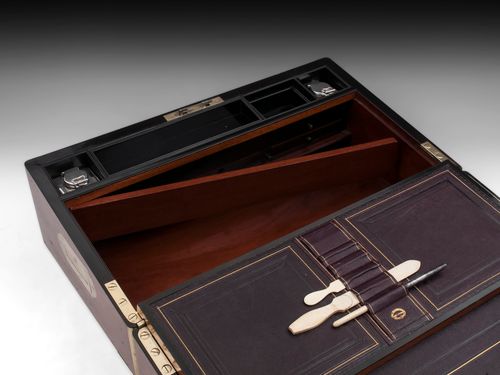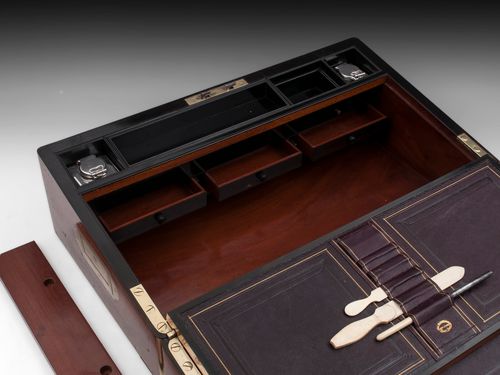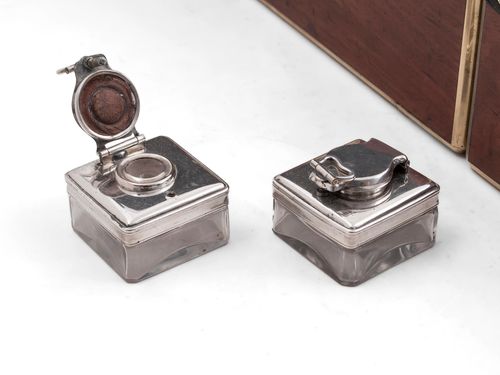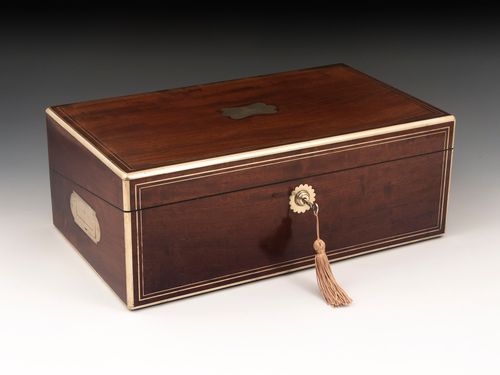 Description
Antique brass bound Mahogany Writing Box with double brass stringing, flush carry handles and shaped initial plate with an engraved coat of arms and the name John Scott.
The interior features a burgundy leather writing surface with beautiful gold tooling. The lower half lifts to reveal a storage area and the underside has a crossband ribbon letter holder.
The upper half of the writing surface lifts to reveal another storage space and a leather tool pad with a tooled makers label which reads:
F. L. Hausburg Manufacturer Liverpool
This upper half also houses some hidden drawers! They can be accessed by removing the small compartment lid next to the right-hand inkwell and pressing on the right and edge of the lidded compartment. This will cause a false wall to spring forward revealing three drawers with turned handles.
This writing box comes with a fully working lock by S.Mordan of London and has a tasselled key. The lock is sprung so the key must be pressed into the lock and turned clockwise to unlock the box.
Height: 17.00cm (6.69 inches)
Width: 46.00cm (18.11 inches)
Depth: 27.00cm (10.63 inches)

Date
Circa 1860
Price
£1,695.00
Call Dealer
Email Dealer
View other items from Mark Goodger Antiques