Antique Walterhausen Miniature Sewing Table Dolls house Furniture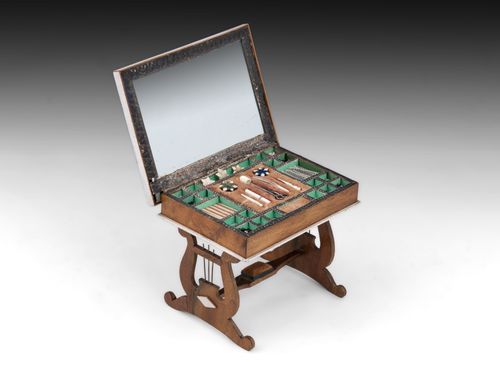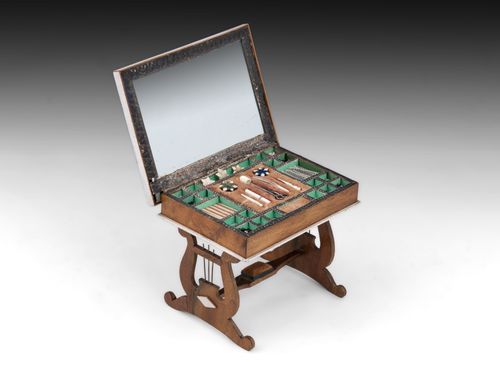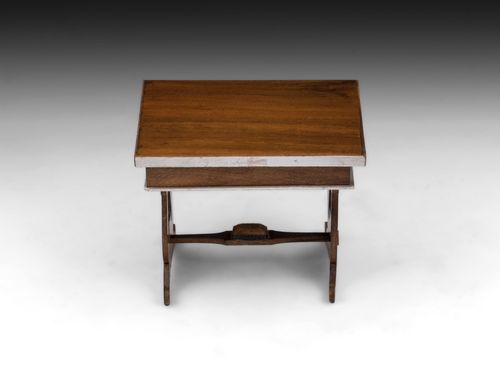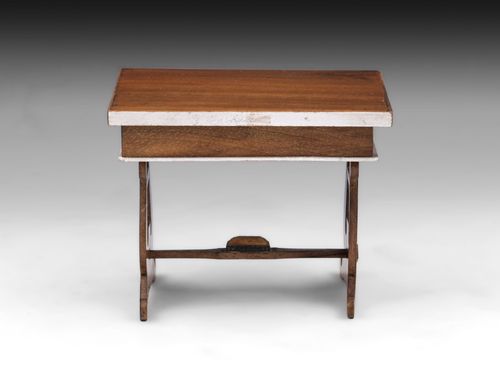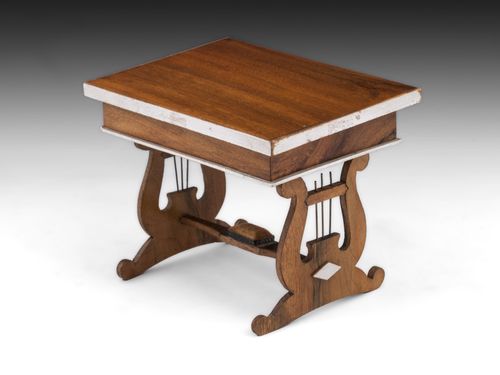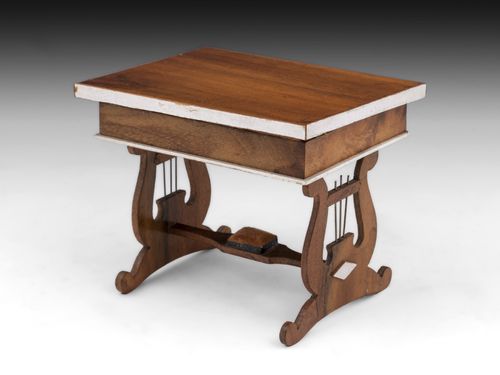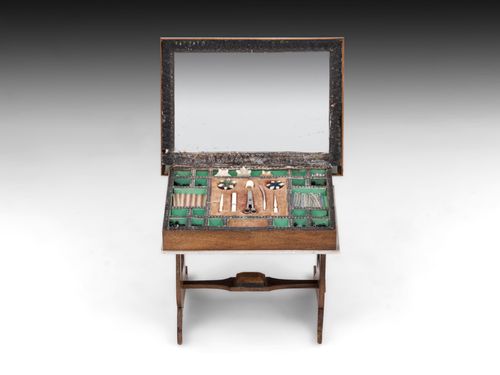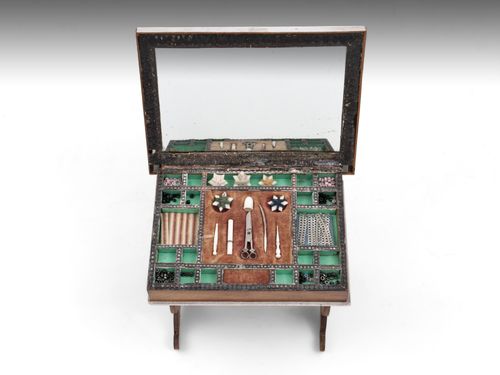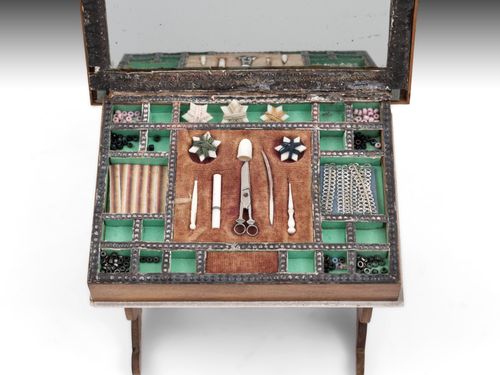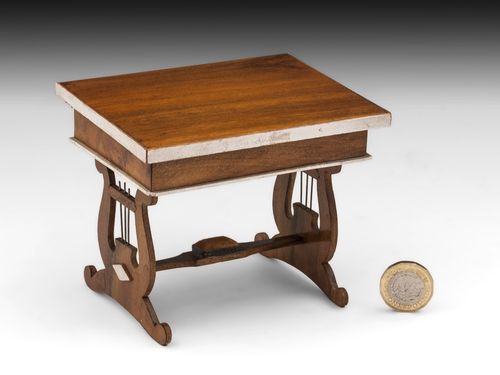 Description
Miniature Walnut Sewing Table with beautifully shaped Lyre harp legs with a small pincushion mounted in the centre of the leg support brace.

The top of the table is hinged and lifting it reveals a framed mirror on the underside. The interior features several small compartments with various beads, ribbons and sewing supplies including bone thread winders. The center has a padded tool set comprising a bone pricker, thimble, thread winders, needle case, Quill and a pair of working scissors. The attention to detail on these items is exquisite.

The dolls house sewing table was made in Waltershausen, Germany.
Height: 3.50inch (8.89 cm)
Width: 4.50inch (11.43 cm)
Depth: 3.50inch (8.89 cm)

Date
Circa 1880
Price
£995.00
Call Dealer
Email Dealer
View other items from Mark Goodger Antiques