Antique Tunbridge Ware Sewing Cabinet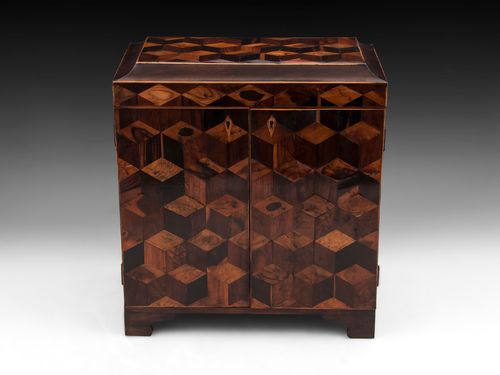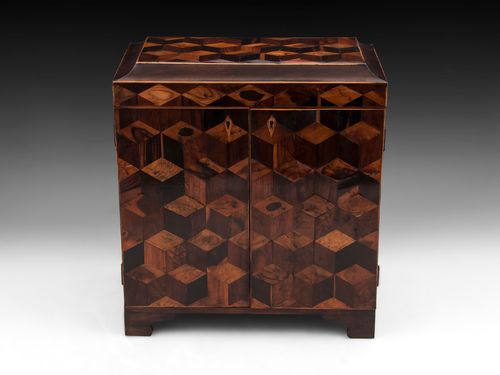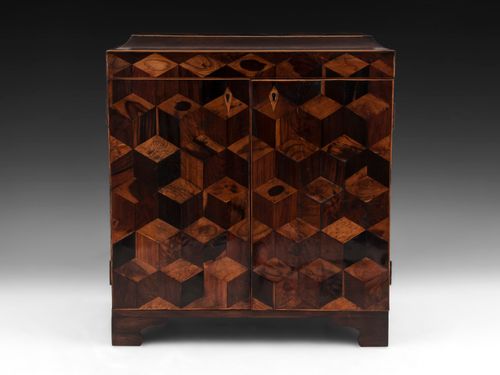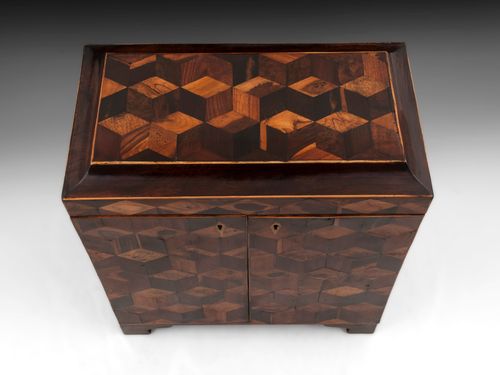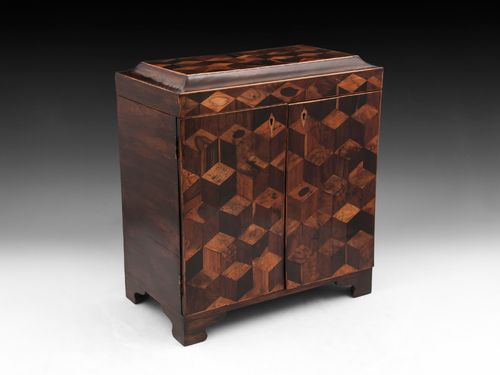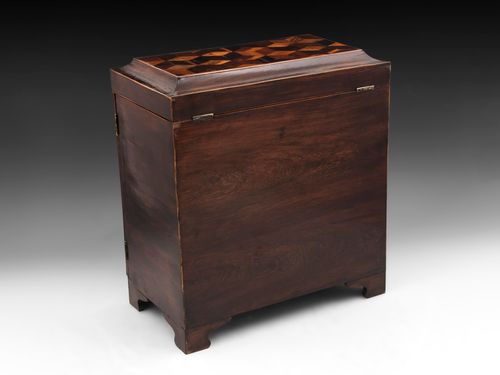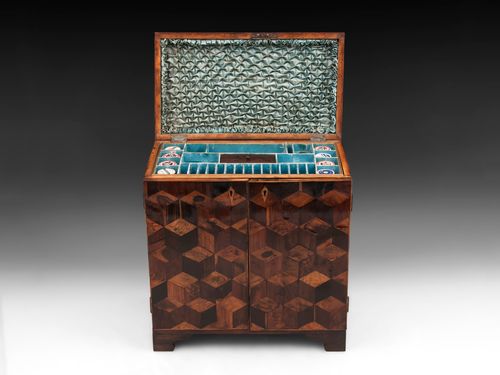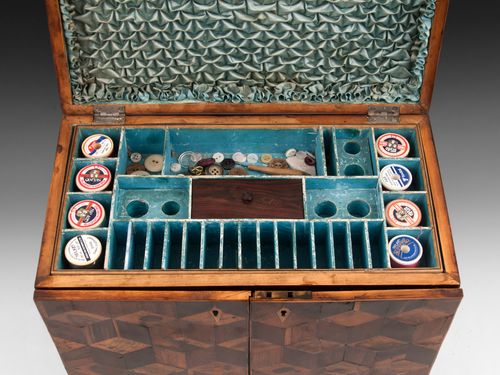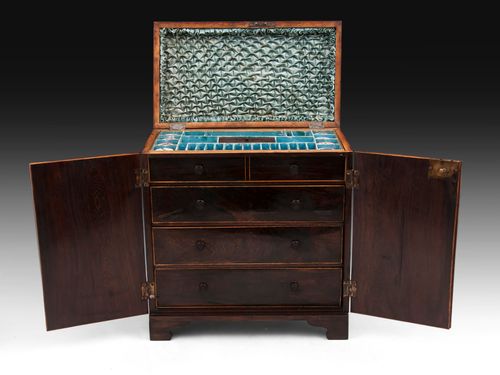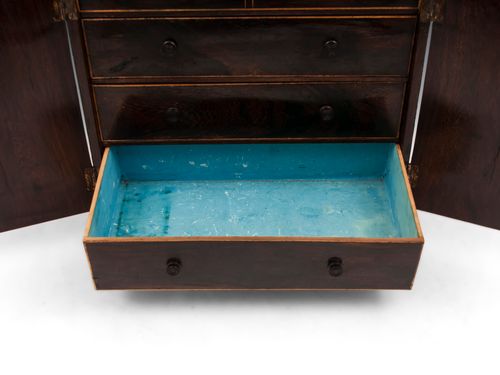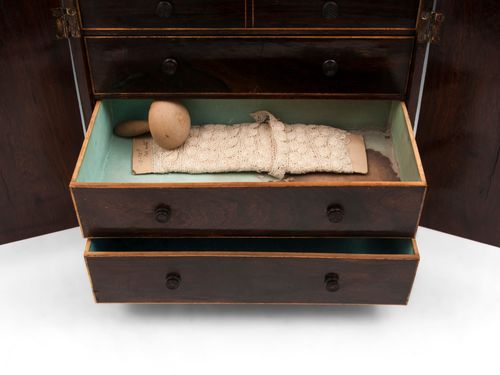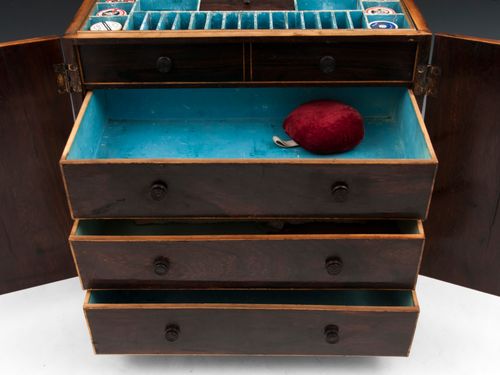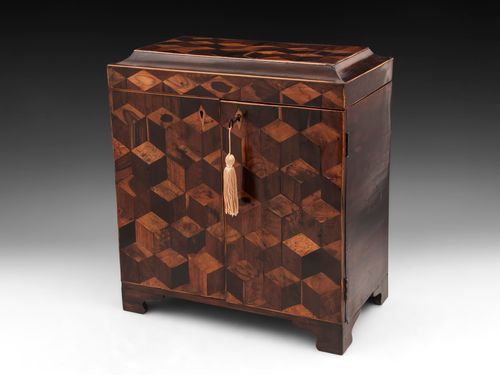 Description
Large Tunbridge ware sewing cabinet with cube perspective design on the front and top, made from various exotic woods including coconut wood, tulipwood, kingwood, rosewood and coromandel.

Once unlocked the top can be lifted to reveal a ruched silk backing to the lid and a matching blue paper lined interior with numerous compartments for thread reels, thread winders, thimbles, a needle book and other sewing supplies.

Once the top has been lifted the door can be opened to reveal the blue paper lined drawers which are perfect for secure storage. Each with turned wooden handles.

The impressive sewing cabinet comes with a fully working lock and tasselled key.
Height: 15.75inch (40.01 cm)
Width: 14.00inch (35.56 cm)
Depth: 8.00inch (20.32 cm)

Date
Circa 1830
Price
£2,450.00
Call Dealer
Email Dealer
View other items from Mark Goodger Antiques