Antique Tortoiseshell Tent Top Tea Caddy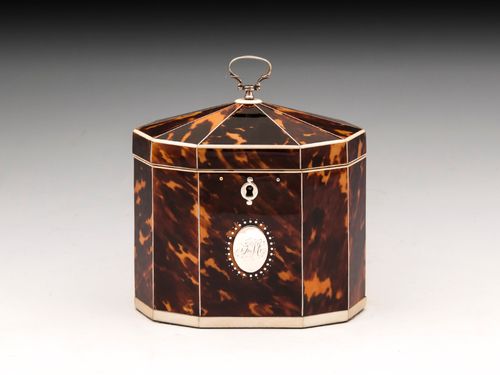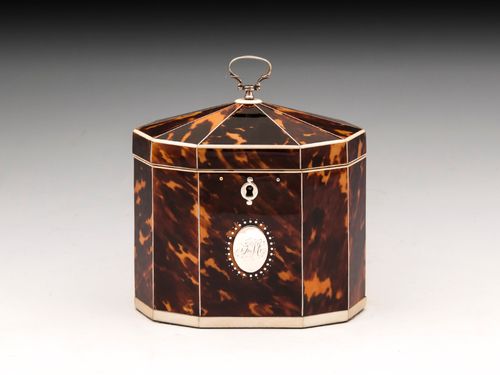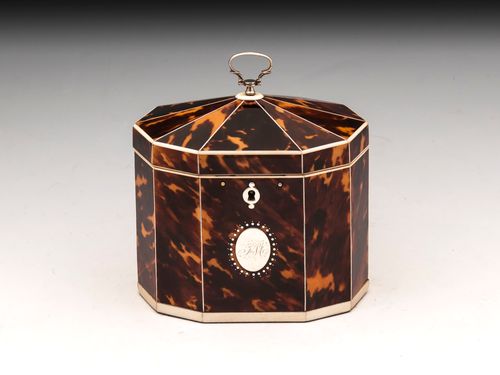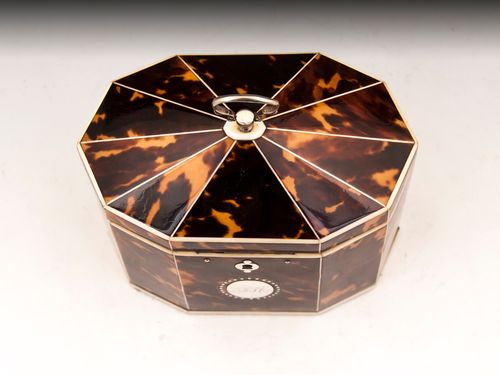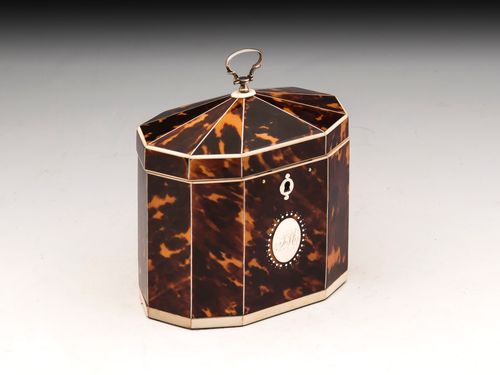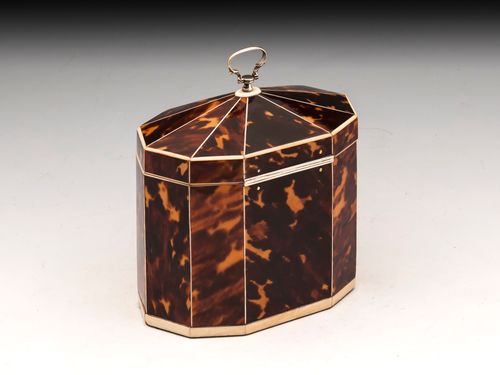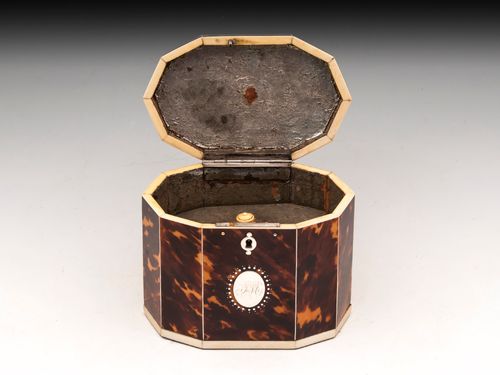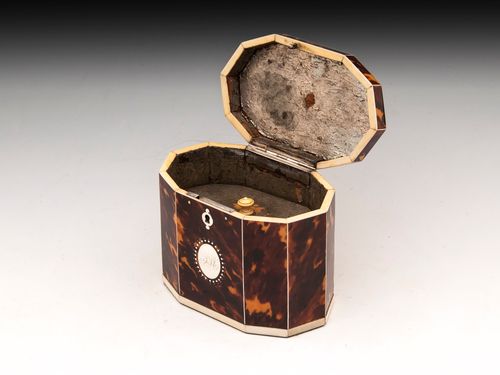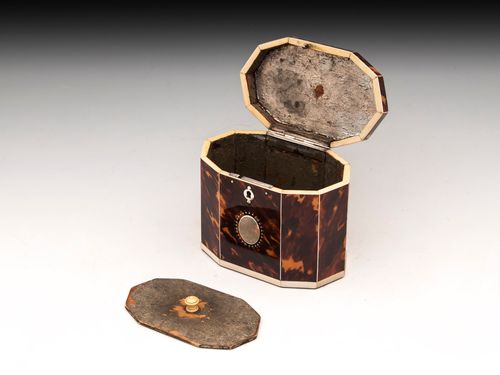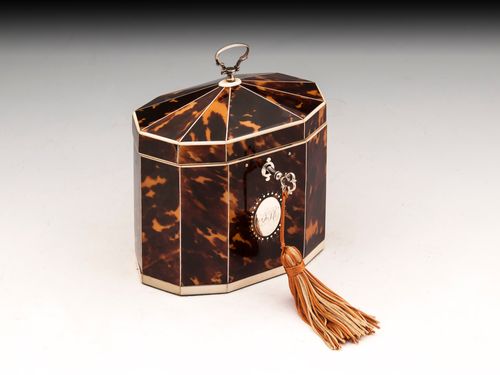 Description
Antique decagonal tortoiseshell tented top tea caddy with each tortoiseshell panel separated by ivory stringing. With silver handle, escutcheon and engraved initial plate framed with silver pique.

The interior of this tortoiseshell tea caddy contains a single ivory handled floating lid and has most of its original foil lining.

This antique tortoiseshell tea caddy comes with a fully working lock and tasselled key.

Height: 5.50inch (13.97 cm)
Width: 5.00inch (12.70 cm)
Depth: 3.00inch (7.62 cm)

Date
Circa 1975
Price
£3,750.00
Call Dealer
Email Dealer
View other items from Mark Goodger Antiques