Antique Mahogany Apothecary Bank of Drawers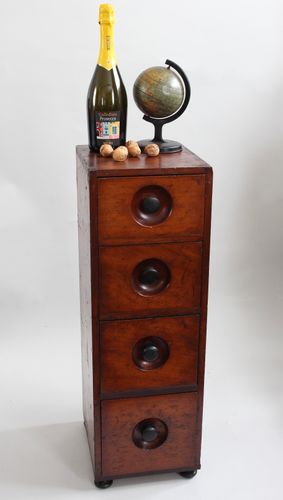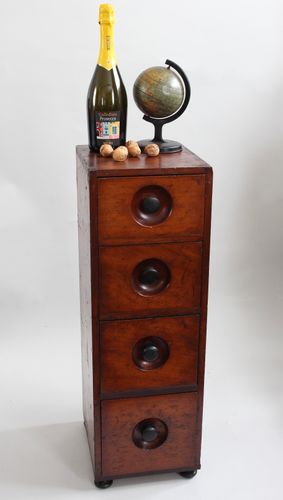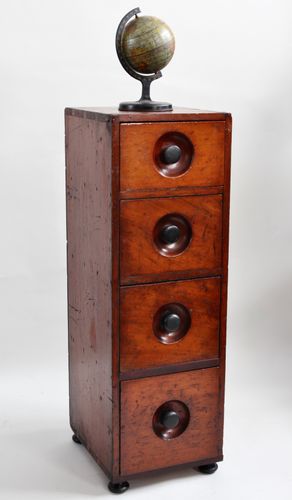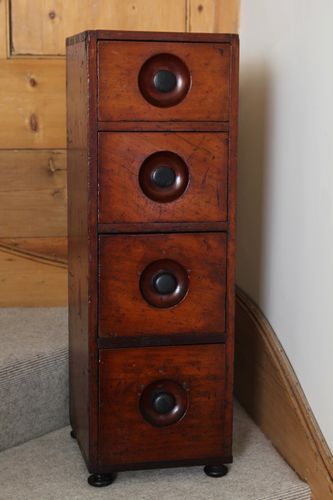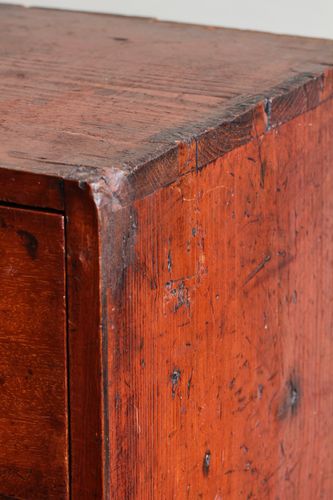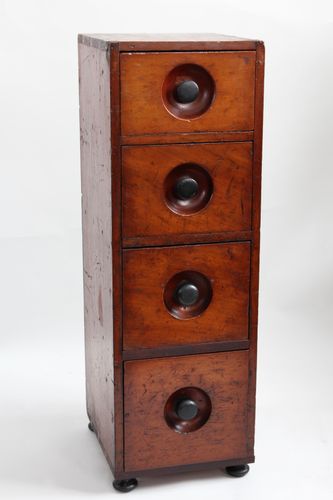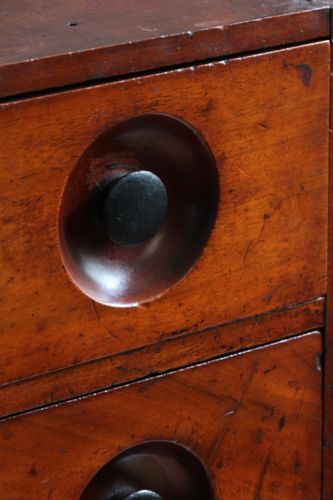 Description
A perfect gift for a new home this Christmas! This Victorian Apothecary bank of drawers will fit into any small space, and bring organisation and style, with its retro speaker stack appearance. It has rich mahogany drawer fronts, with sunken inset knobs, and stained pine front and sides.
Height: 77.00cm (30.31 inches)
Width: 25.00cm (9.84 inches)
Depth: 28.30cm (11.14 inches)

Condition
A very good waxed surface, and very clean.
Date
Circa 1880
Sold
Call Dealer
Email Dealer
View other items from Prichard Antiques