Antique Games Chess & Backgammon Box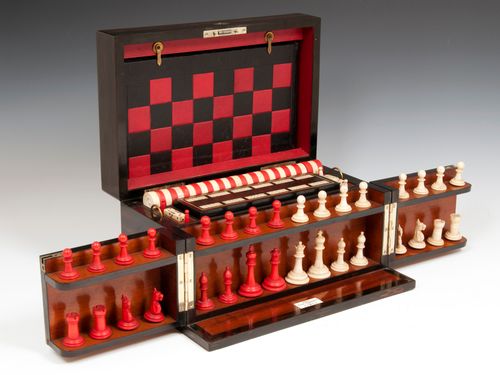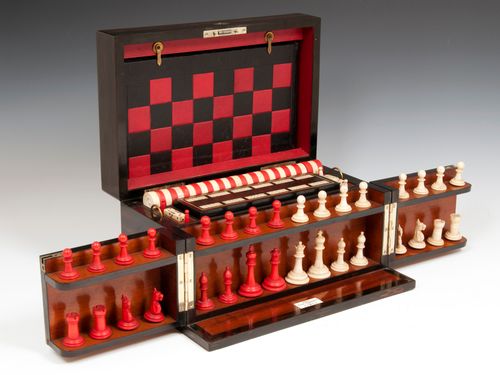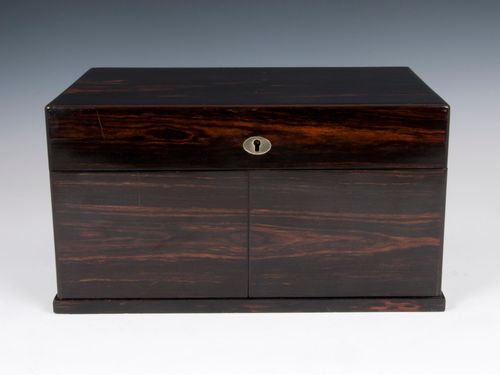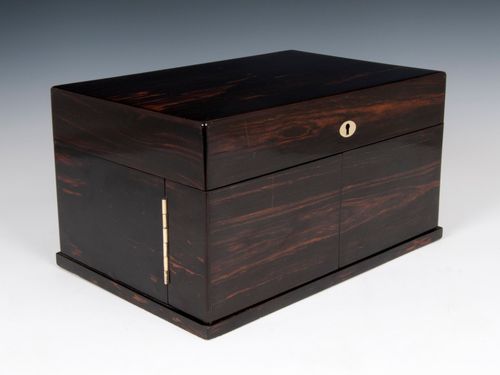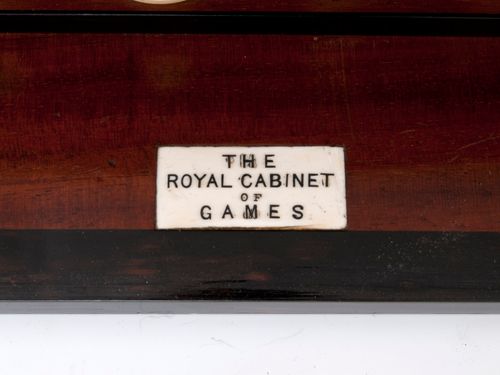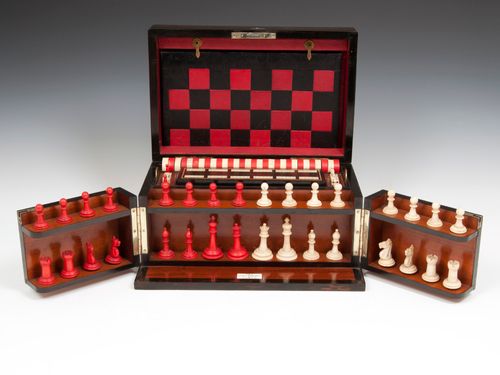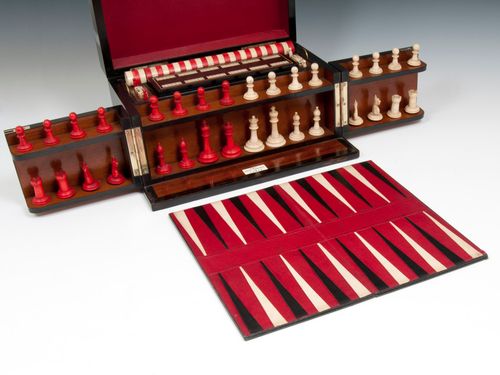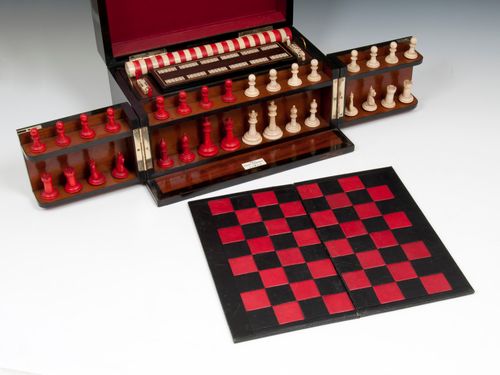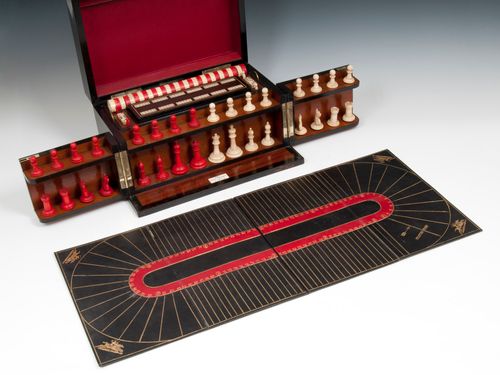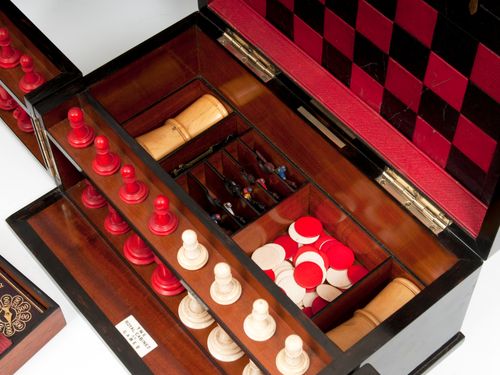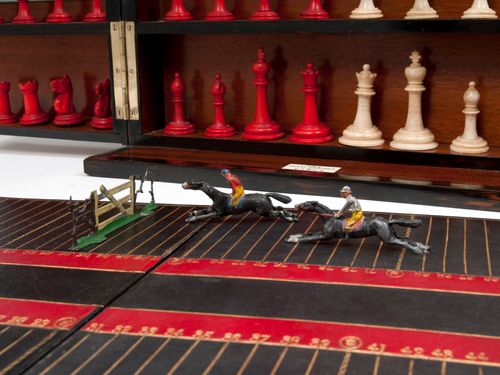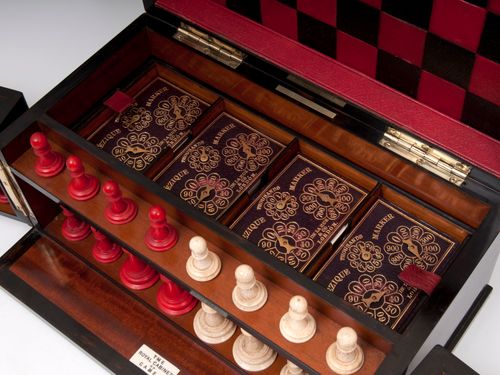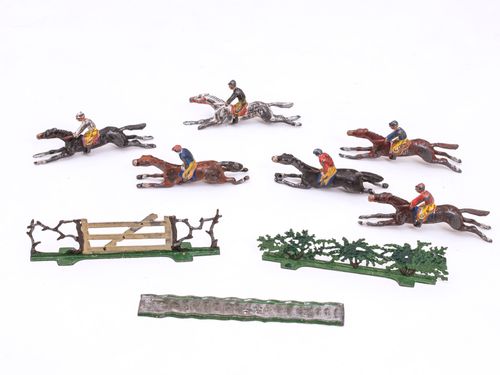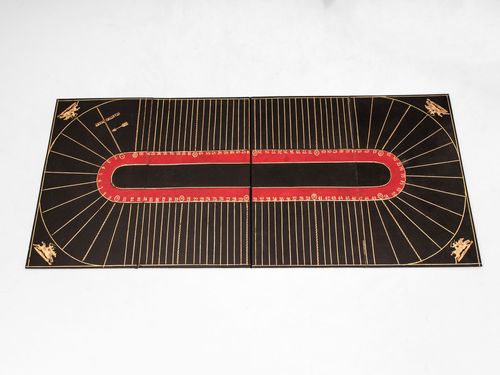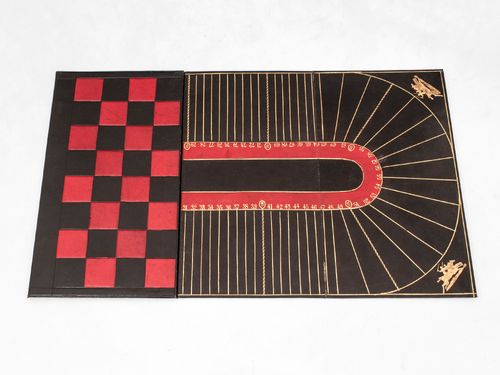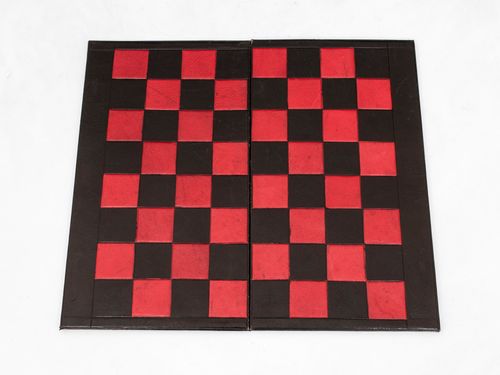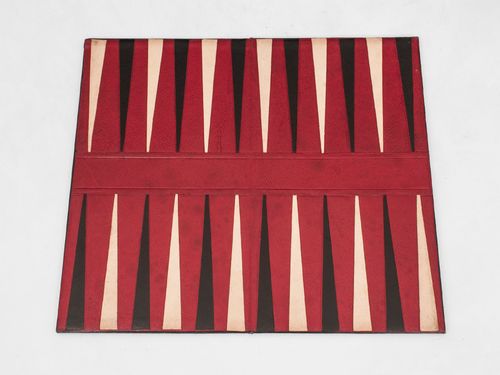 Description
Royal Cabinet Of Games

Leuchars Games Compendium veneered in coromandel, has three layers which comprise of the following games;

The first layer contains Bone Dominoes, six Bone Dice, Bone Gammon & Draughts Counters, Cribbage board with Ivory and bone peg board & Staunton stained Bone Chess Set.

The second layer contains four bezique markers and four packs of cards. The bottom layer contains boxwood shaker, bone counters / gaming chips, Dice and the Horse Racing Game which comprises of six lead horses with three hedge jumps and the top houses the leather game board.

The small plaque between the top hinges reads:

LEUCHARS 38 & 39 PICCADILLY LONDON W.

This Royal Cabinet Of Games compendium comes with a fully working lock and tasselled key.

Height: 7.00inch (17.78 cm)
Width: 13.00inch (33.02 cm)
Depth: 8.50inch (21.59 cm)

Date
Circa 1880
Sold
Call Dealer
Email Dealer
View other items from Mark Goodger Antiques