Antique Extending Farmhouse Dining Table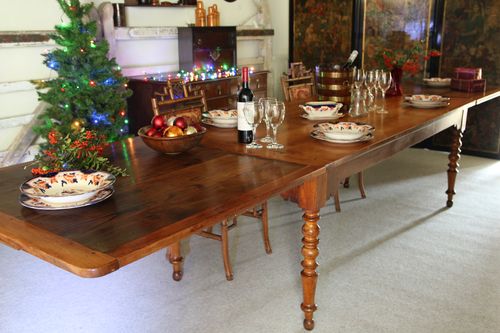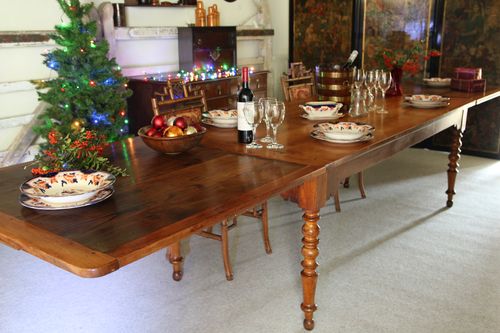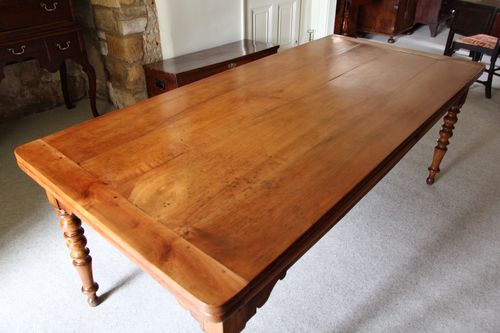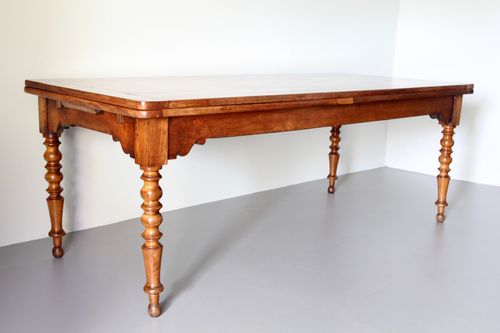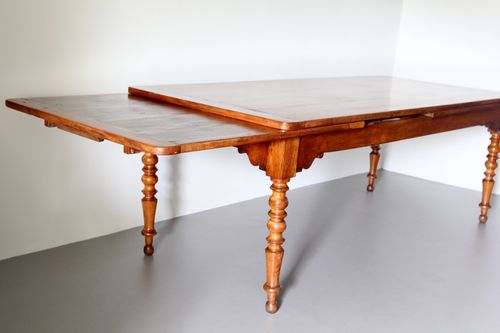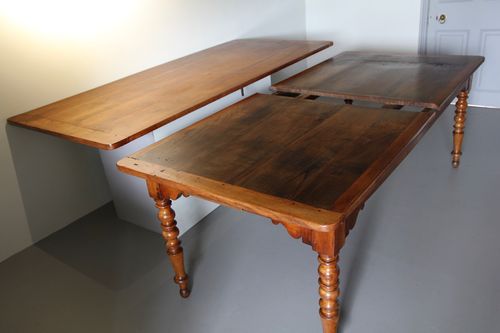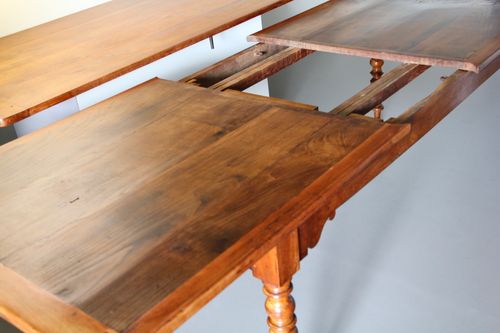 Description
Enjoy a socially distanced Christmas this year with this fabulous extending French Farmhouse Table. The main table is made of cherrywood, glowing with warm honey tones. In this closed state, the table seats 6, and is 2 metres in length. However, by simply withdrawing either one or both ends, the table extends until it has doubled in length. The extending leaves are made of chestnut. This mid 19th century table is in exceptional condition, with a clean waxed surface, and will impart cheer to any festive occasion.

Height: 75.00cm (29.53 inches)
Width: 200.00cm (78.74 inches)
Depth: 94.00cm (37.01 inches)

Condition
Excellent condition.
Date
Circa 1840
Price
£3,650.00
Call Dealer
Email Dealer
View other items from Prichard Antiques