Antique Coromandel Sewing Box by Lund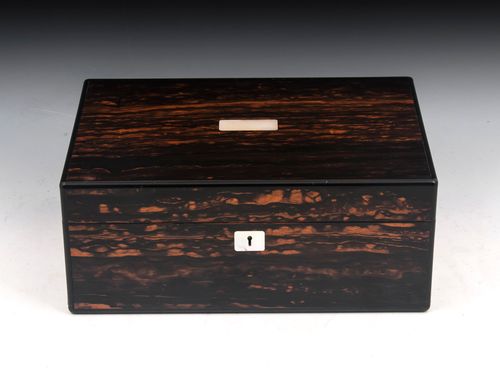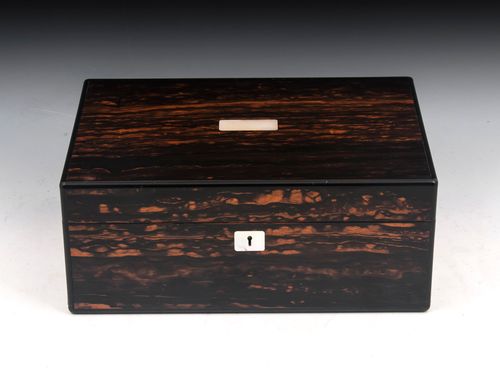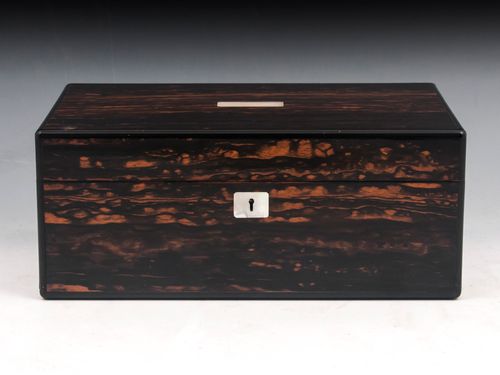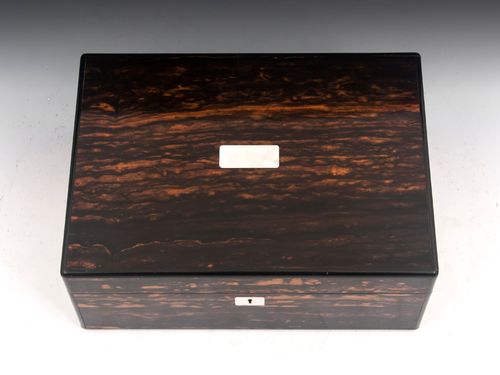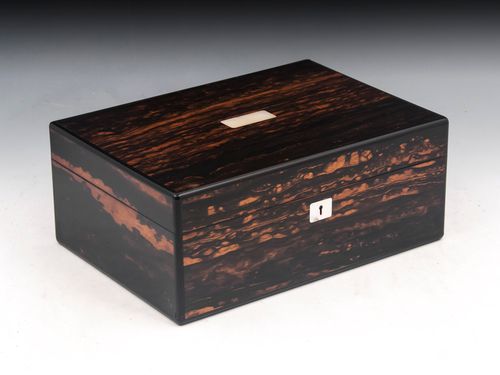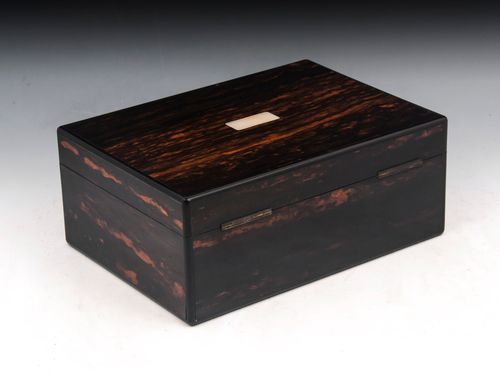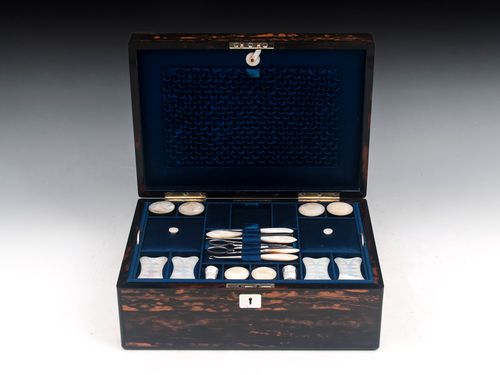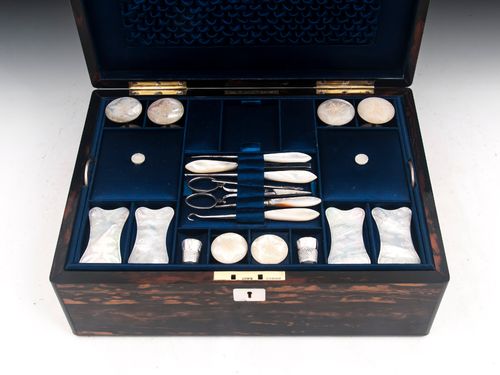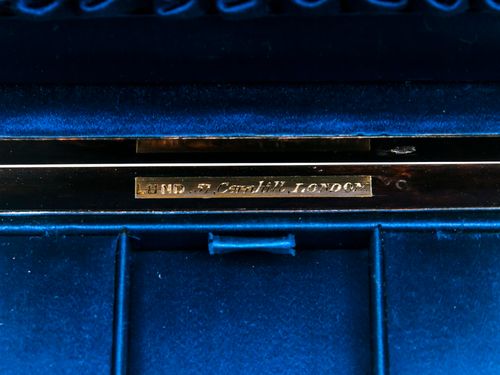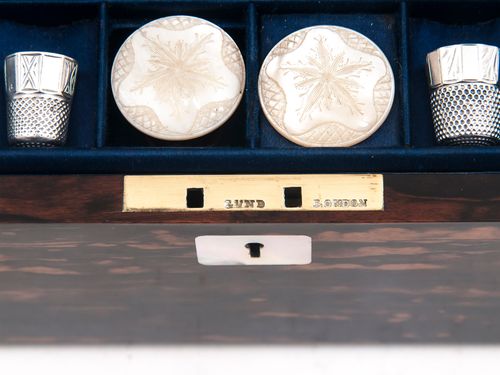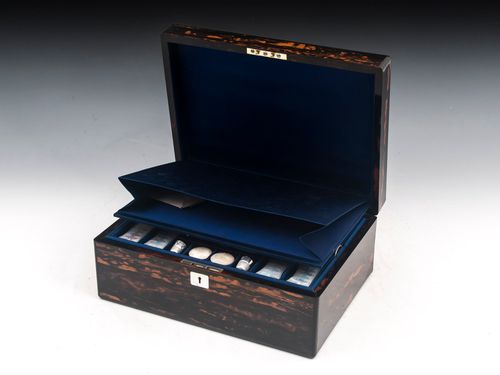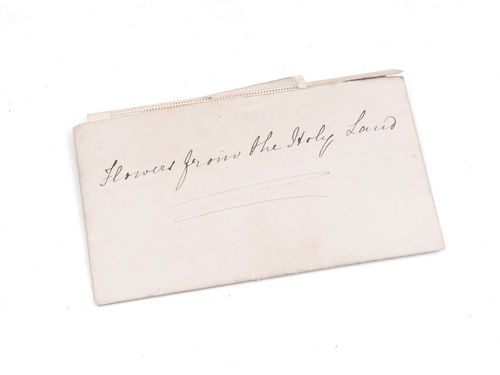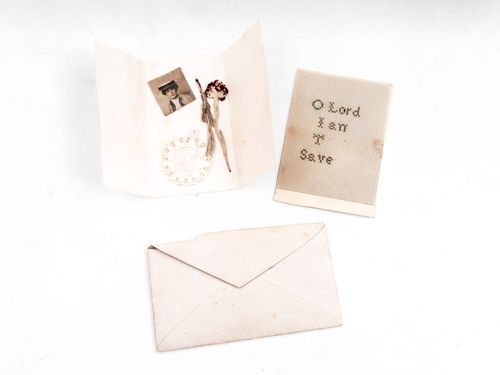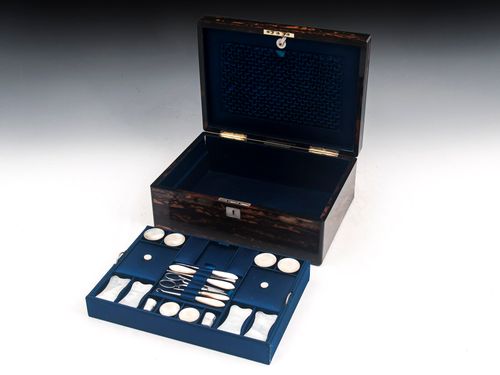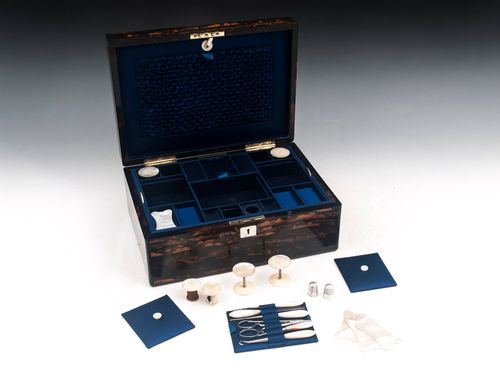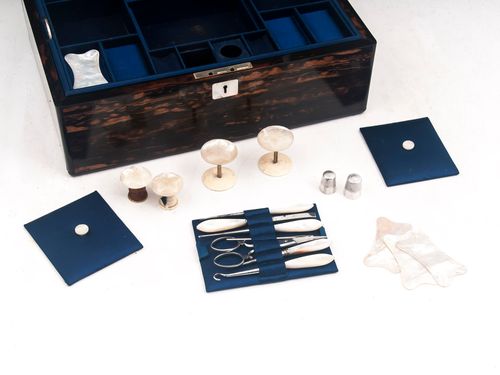 Description
Exquisite antique sewing box made by Lund, Cornhill London. Veneered in stunning figured Coromandel with mother of pearl vacant initial plate and escutcheon.

It's not until you lift the lid of this very understated plain-looking sewing box that the inside jumps out at you showing its fabulous well looked after and unused high-quality interior made by none other than one of the top and highly regarded and hugely collected box makers of their time "LUND". The interior is lined in rich blue silk, with a removable tray which houses 4 mother of pearl thread spools, 4 thread winders, a tape measure and thread ( all featuring the exquisitely detailed engraved snowflake design), and two matching unmarked silver thimbles. In the middle of this antique sewing box is a removable tool pad that's fully fitted with mother of pearl handled tools, including a pricker, tweezers, thread hooks, sewing needle and scissors. This sewing box tray can be removed to reveal large storage space underneath. The top has a ruched silk pad with a mother of pearl turn button and ribbon, turning this enables you to pull down the envelope compartment, inside is what could well be the original owner's photo, exquisitely carved mother of pearl pendant of Mary, Joseph and Baby Jesus Nativity, as well as dried flowers and an embroidered card.

The back edge of the open box has a brass retailers plaque which reads: "Lund. 57, Cornhill, London". The lock keep is also engraved: "Lund London"

Complete with a fully working lock and tasselled key.
Height: 11.50cm (4.53 inches)
Width: 28.00cm (11.02 inches)
Depth: 20.00cm (7.87 inches)

Date
Circa 1850
Price
£1,175.00
Call Dealer
Email Dealer
View other items from Mark Goodger Antiques