Antique Coin Scales 17th Century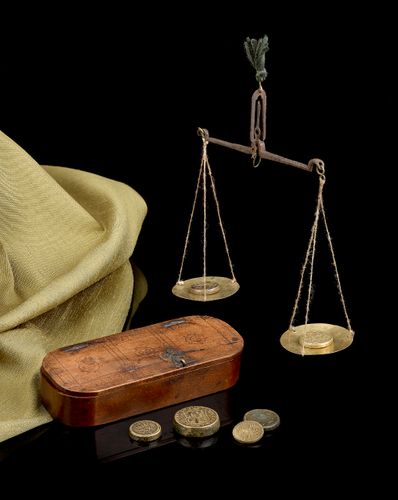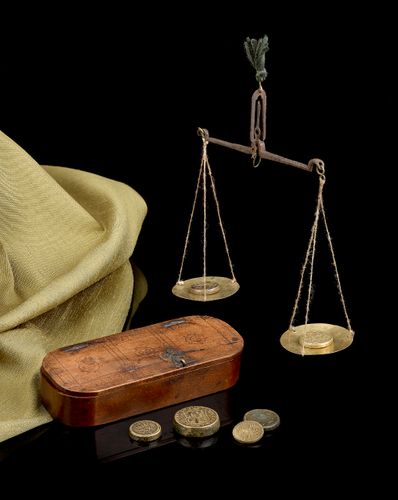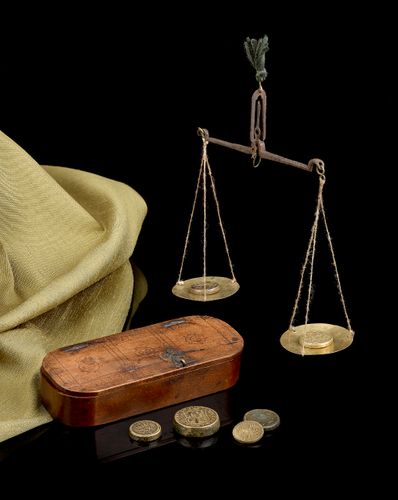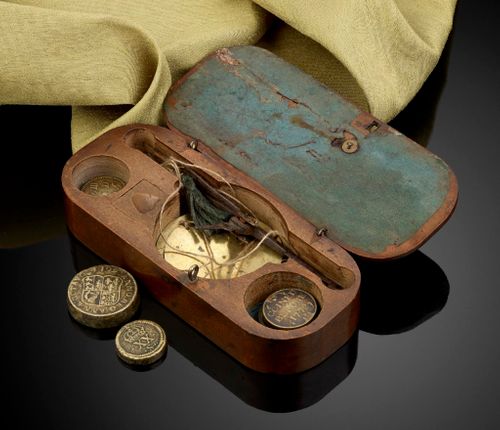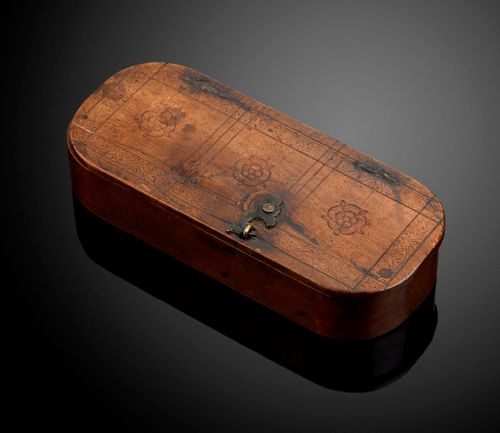 Description
A rare set of Antique 17th Century merchant's coin scales and weights in their tailor-made box. Decorated with three Tudor roses and a stippled border. The Antique box is approximately 5 inches in length; the hand held scales are steel with two little brass pans. Inside the box there are circular compartments for both larger and smaller weights and a much smaller compartment for little balancing weights.

There are a number of coin weights in the box, the earliest being a Charles I half unite c.1620 – 1640,

This piece can be used as an Antique show piece or as an actual scale.
Date
Circa 1630
Price
£2,500.00
Call Dealer
Email Dealer
View other items from Mayflower Antiques