Antique Chinese Tea Caddy Chest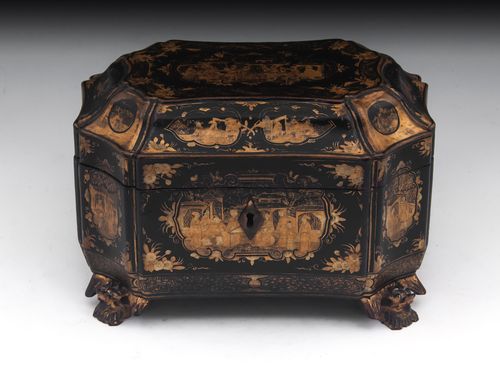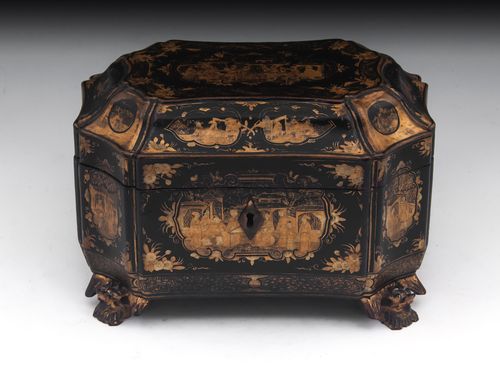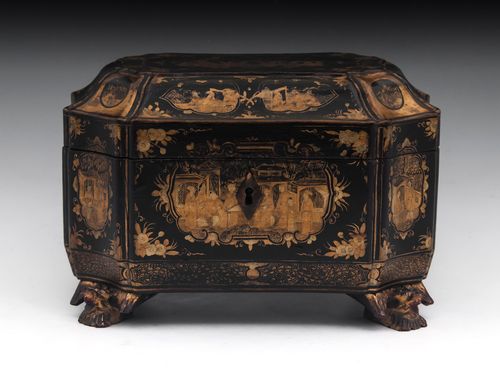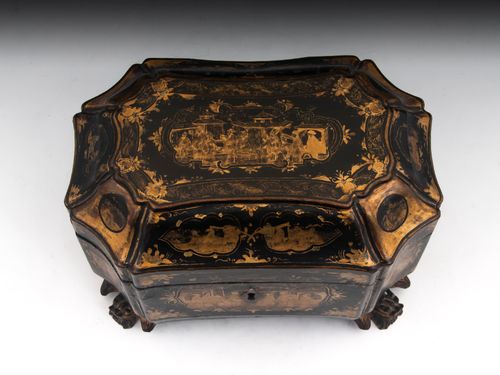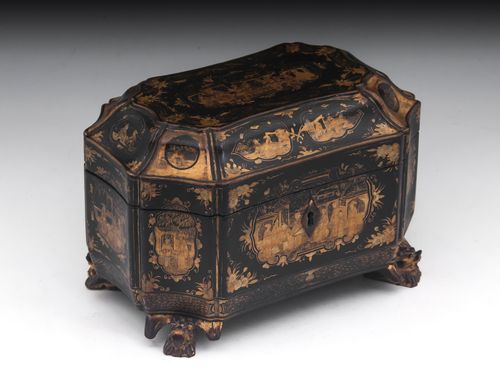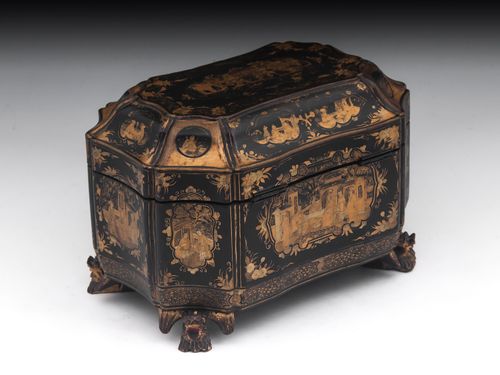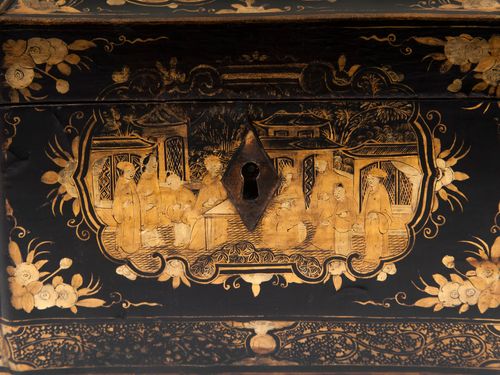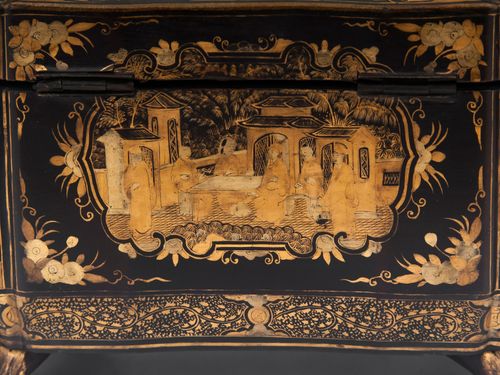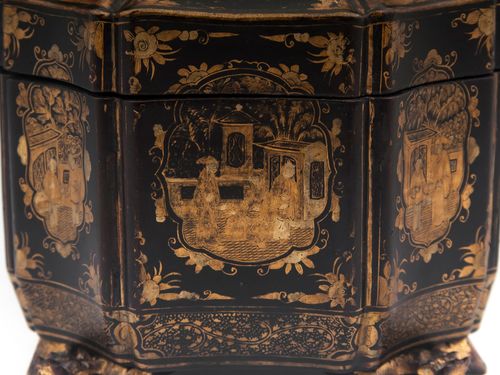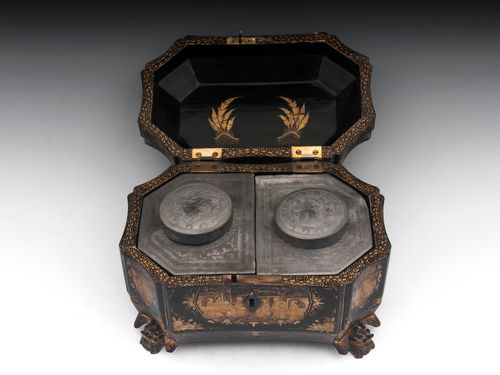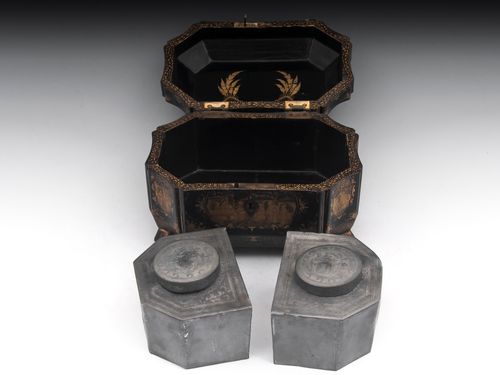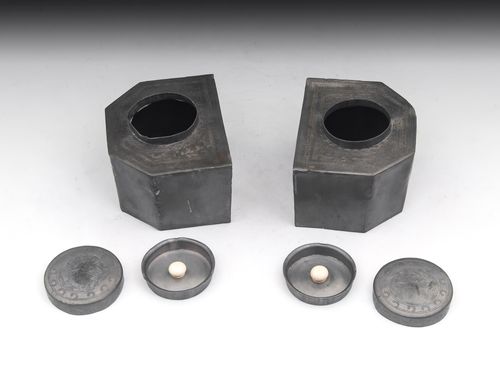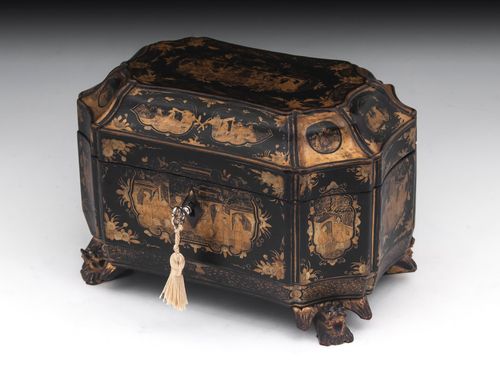 Description
Antique Chinese lacquered tea chest, adorned with naive scenes on all beautifully shaped sides, standing on four dragons feet.

Lifting the lid reveals further decoration on the facings and underside of the lid.

Housed inside are two removable paktong tea caddies. Each engraved with matching decorations on the main bodies. The lids are unique to each other with their own engraving, one with a house and the other with a figure. This cover secondary lids with bone handles which help keep the tea leaves fresh.

This chinoiserie tea chest comes with a fully working lock and tasselled key. The key must be turned clockwise to unlock.
Height: 14.00cm (5.51 inches)
Width: 20.00cm (7.87 inches)
Depth: 14.00cm (5.51 inches)

Date
Circa 1860
Price
£825.00
Call Dealer
Email Dealer
View other items from Mark Goodger Antiques