Antique Boulle Stationery Box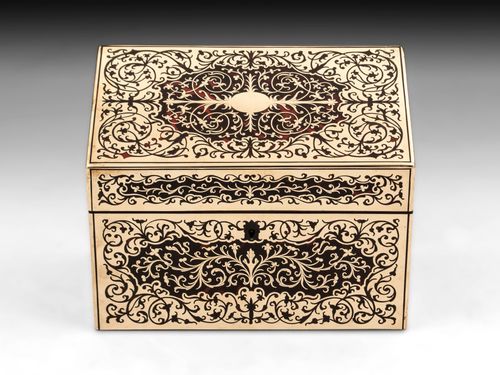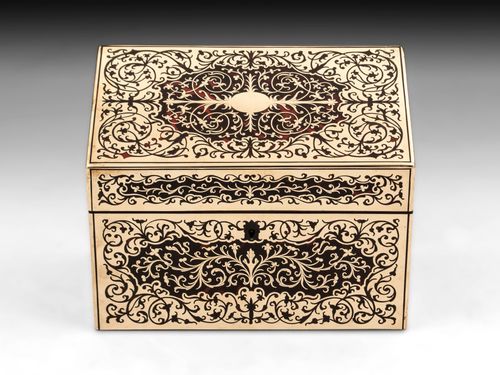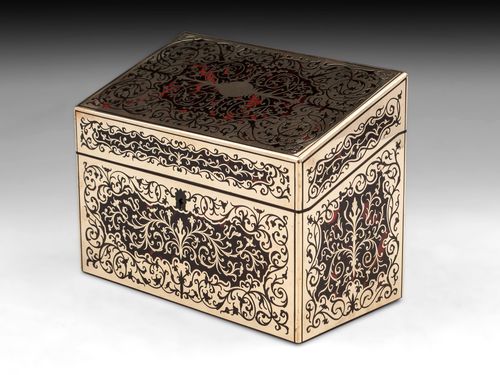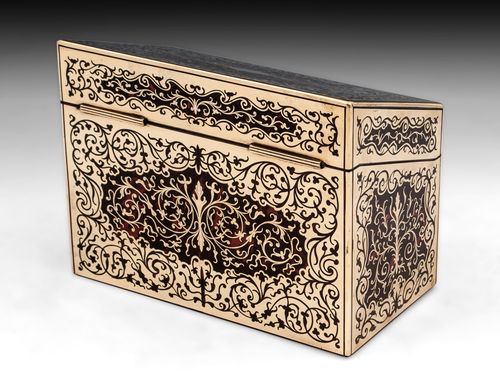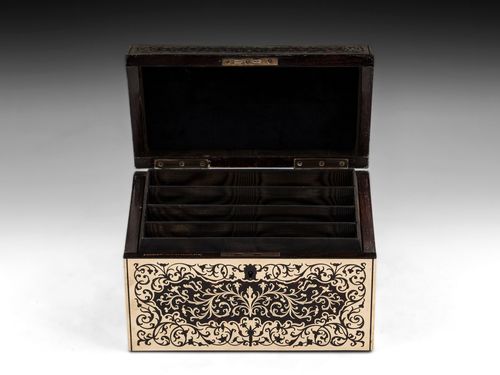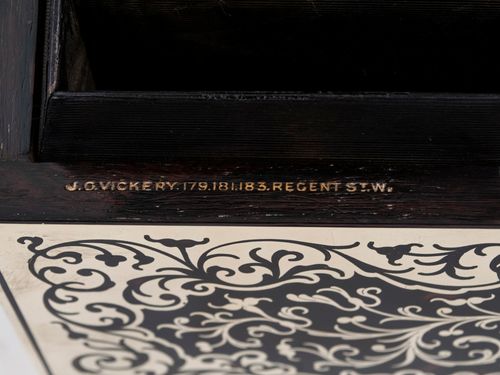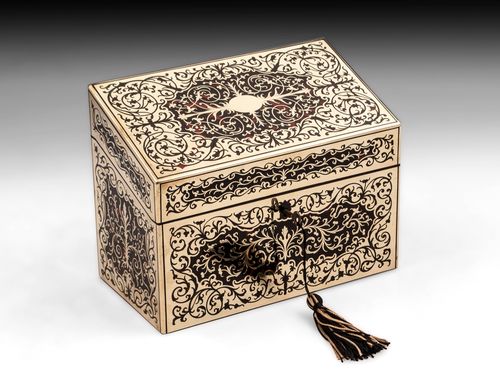 Description
Antique Boulle Stationery Box comprising tortoiseshell and brass.
The interior features silk paper lined letter compartments, and is labelled on the front inner edge of the open box: J. C. Vickery. 179. 181. 183. Regent St. W.

This fabulous boulle stationery box comes complete with working lock & tasselled key.
Height: 7.50inch (19.05 cm)
Width: 10.50inch (26.67 cm)
Depth: 4.50inch (11.43 cm)

Date
Circa 1899
Price
£1,850.00
Call Dealer
Email Dealer
View other items from Mark Goodger Antiques