Antique Apothecary Medicine Box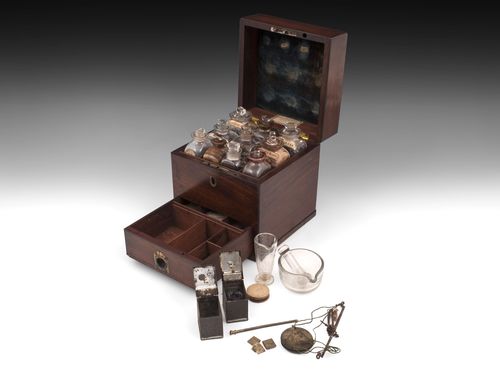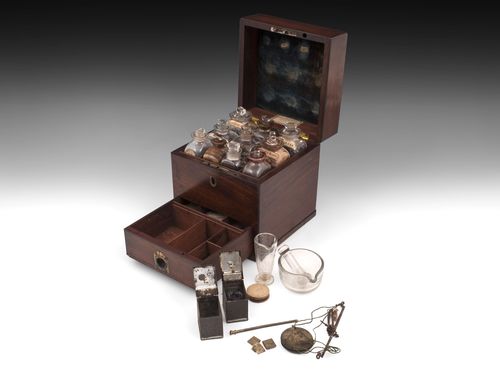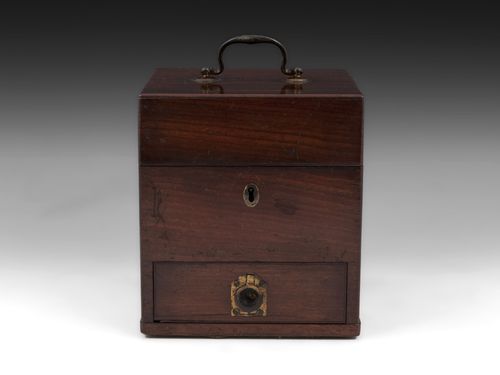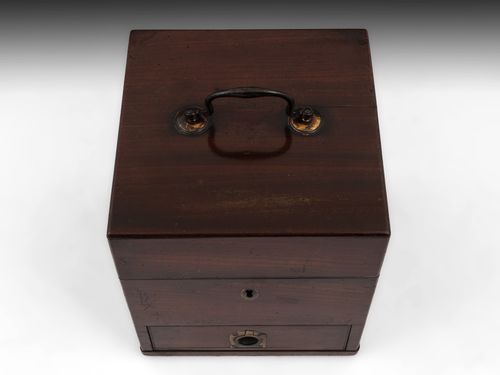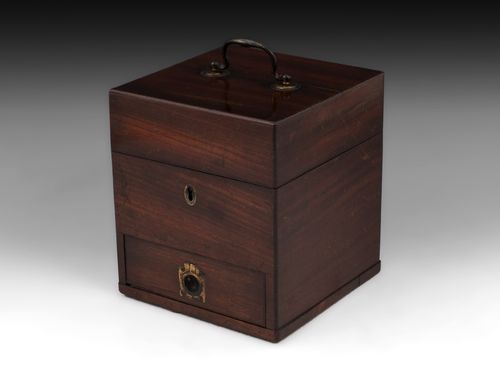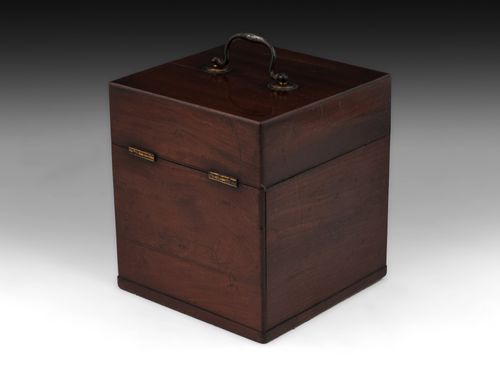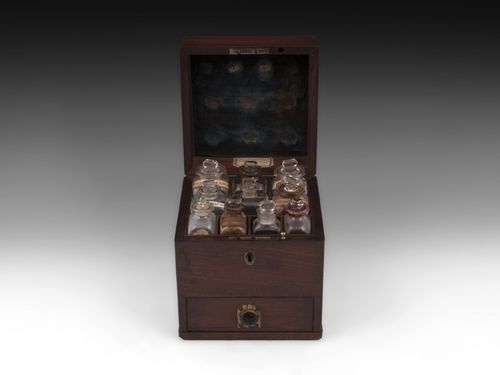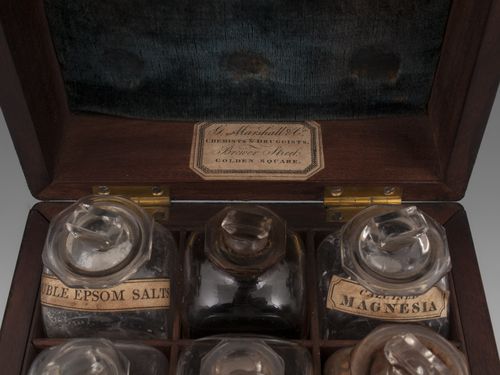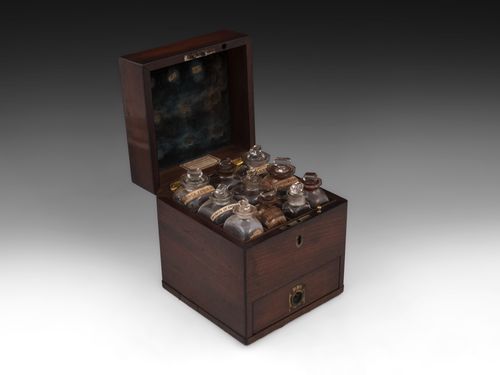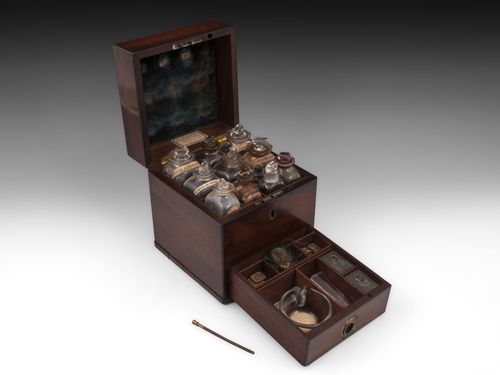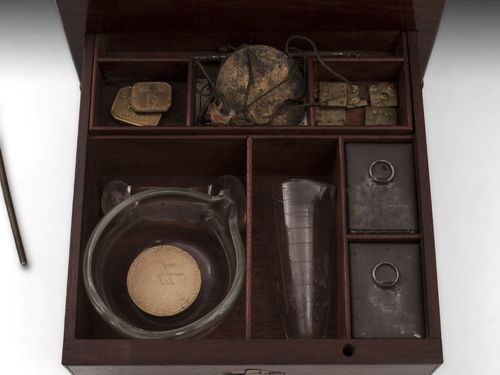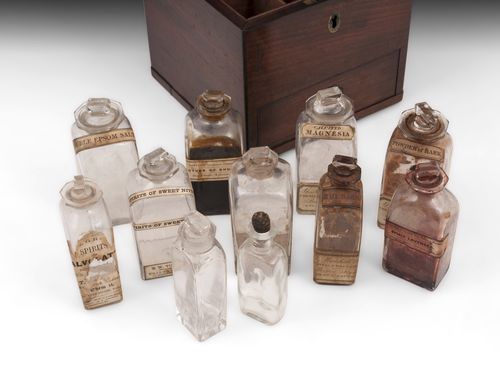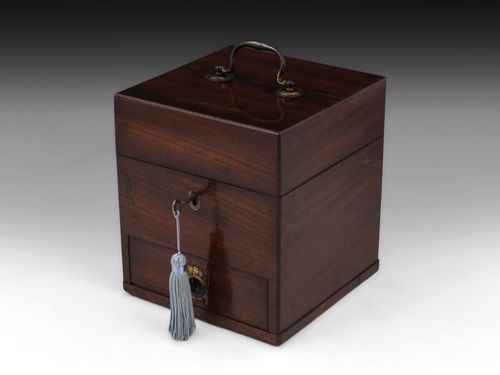 Description
Antique Apothecary box is made of solid mahogany with large brass swan neck carry handle, escutcheon and flush fitting drawer pull.

Opening the apothecary box reveals eleven various labelled and unlabelled medicine bottles, some still containing their original contents. Each housed in a wooden compartment. The underside of the lid is lined in a teal velvet to safely hold the bottle secure during transit. On the back edge of the lid is retailers label which reads:
G. Marshall & Co Chemists & Druggists. Brewer Street, Golden Square.

With the medicine / apothecary box lid open the brass retaining pin can be removed from the front which will allow the drawer to be opened. The drawer houses a glass pestle & mortar, a measuring cylinder, scales, several brass weights and small two pill tins.

This splendid apothecary box comes with a fully working lock and tasselled key.

Height: 7.50inch (19.05 cm)
Width: 7.00inch (17.78 cm)
Depth: 7.00inch (17.78 cm)

Date
Circa 1810
Price
£2,250.00
Call Dealer
Email Dealer
View other items from Mark Goodger Antiques