A fine and rare silver beaker, Cologne c.1600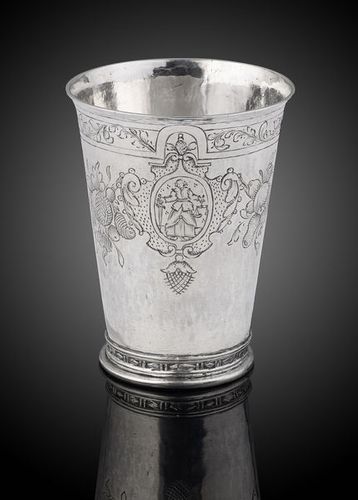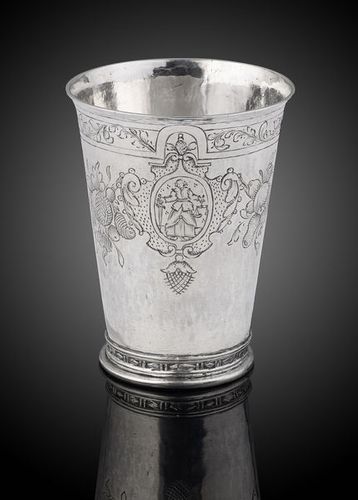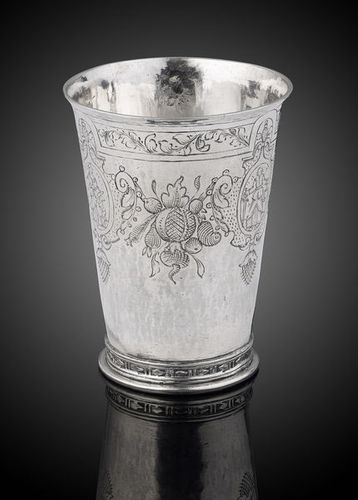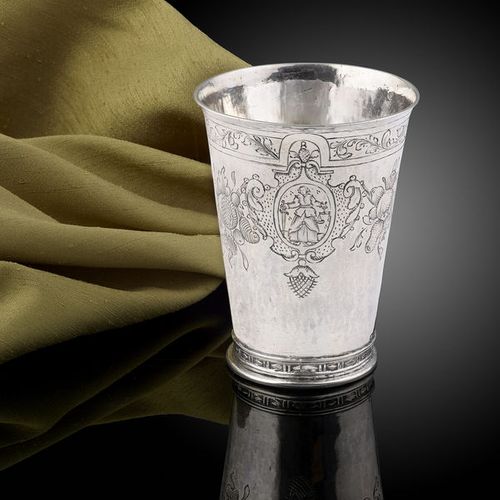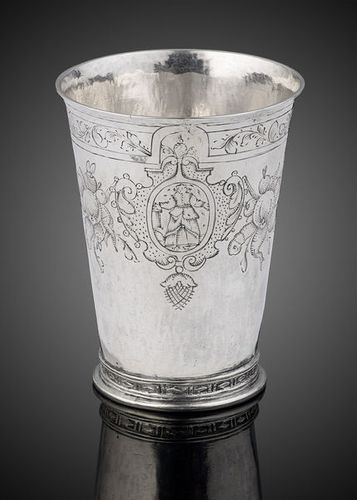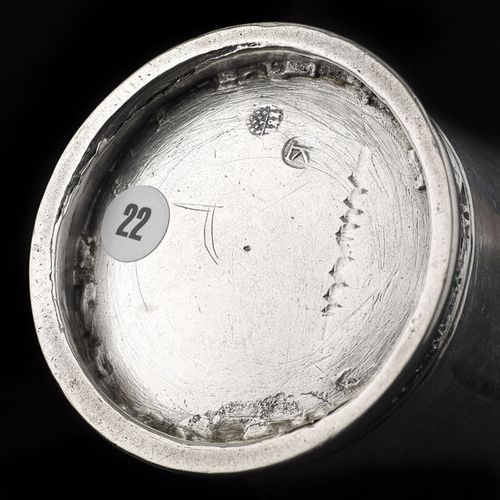 Description
A fine and rare silver beaker, Cologne c.1600; the maker Ludwig Kaff Il; almost certainly it seems this piece was made for a lady; it is delicately engraved around the side with three Allegories of Virtue; there is a lady with a lamb for Gentleness; one with a sword and scales for Justice, and one with a pillar for Courage.

The beaker measures 8 cms tall and 6 cms in diameter across the top; it weighs 3 ozs approx.
Height: 8.00cm (3.15 inches)
Diameter: 6.00cm (2.36 inches)

Condition
Original condition.
Date
Circa 1600
Price
£7,950.00
Call Dealer
Email Dealer
View other items from Mayflower Antiques