19th Century Treen Book Box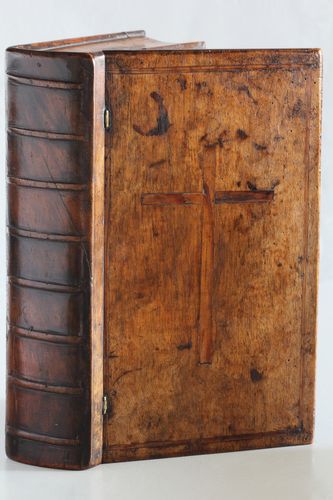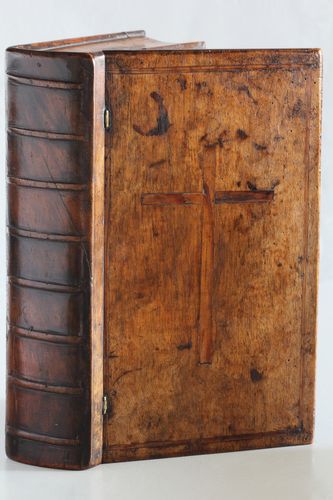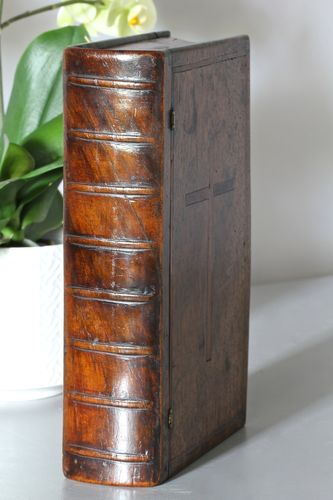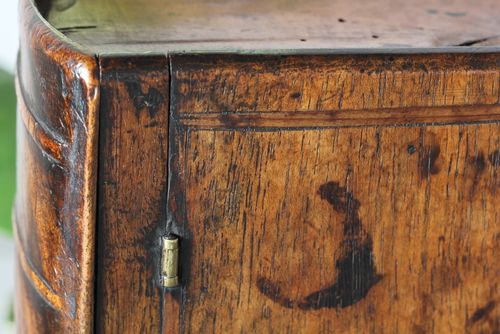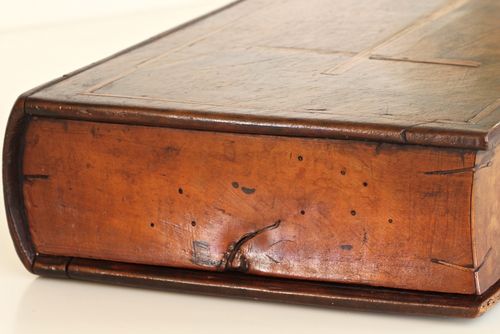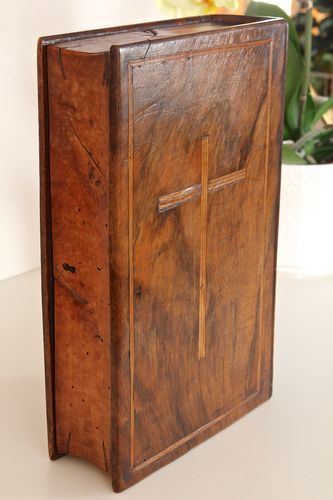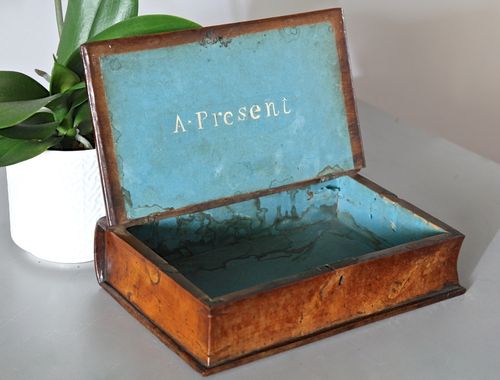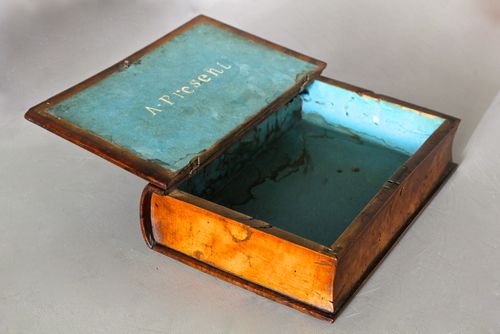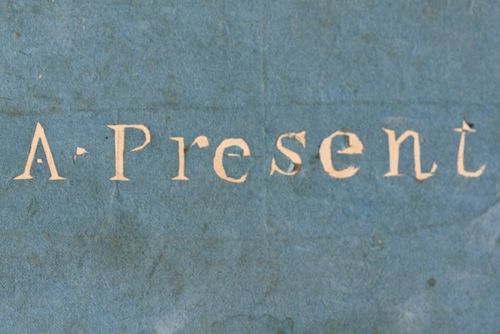 Description
An impressive early 19th century Book Box. Made of walnut, inlaid with fine line stringing, with carved fruitwood on the sides, it has the special texture of a Folk Art piece of treen. The spine of the book is carved to simulate an old leather binding, and does indeed glow like antique polished leather. Both front and back of the book is inlaid with a large cross, indicating the the box probably once held a precious Bible. The interior is lined in blue paper, with a message hand cut into the paper of the lid: "A Present". A beautiful and rare box.
Height: 7.50cm (2.95 inches)
Width: 30.00cm (11.81 inches)
Depth: 20.00cm (7.87 inches)

Condition
Original condition, just some marking to the paper lining.
Date
Circa 1810
Sold
Call Dealer
Email Dealer
View other items from Prichard Antiques