19th Century Oval Topped Stool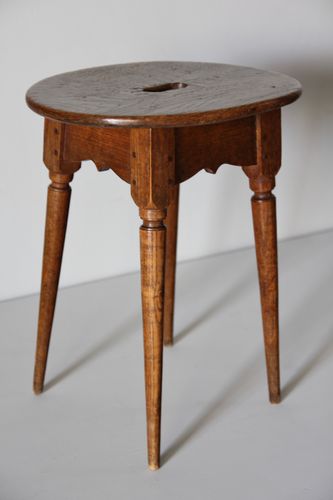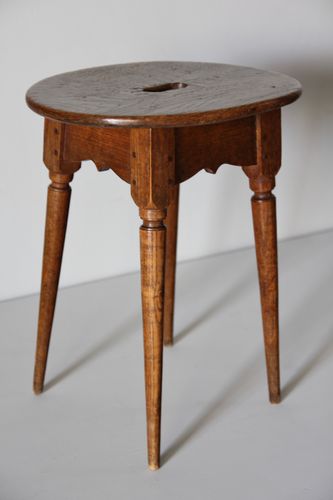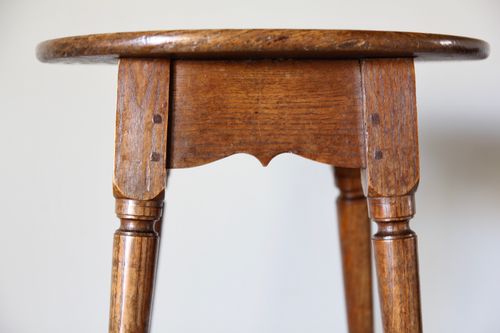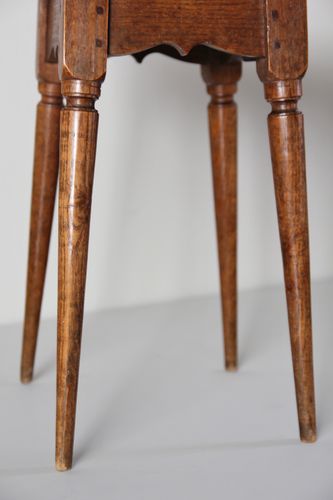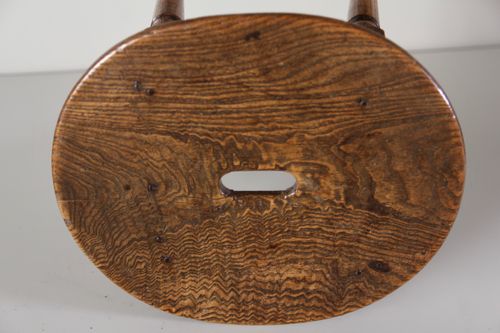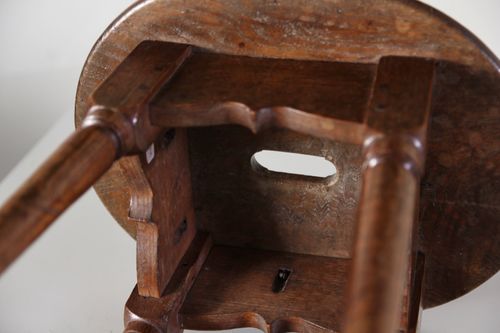 Description
A charming antique country stool. The oval top, with a cut out hand hold, is made from a grained piece of wood that has worn to an interesting decorative surface. A carved frieze and turned tapered legs gives it a timeless feel, along with the neat square peg construction. The wood is probably ash. A seat or a table, this pretty stool is in perfect and original condition.
Height: 45.50cm (17.91 inches)
Width: 36.00cm (14.17 inches)
Depth: 31.00cm (12.20 inches)

Condition
Original, fine condition.
Date
1890
Sold
Call Dealer
Email Dealer
View other items from Prichard Antiques