18th Century Mahogany Bureau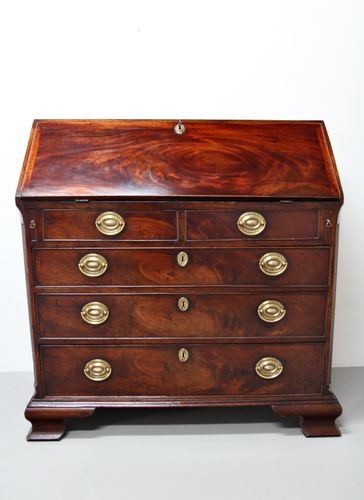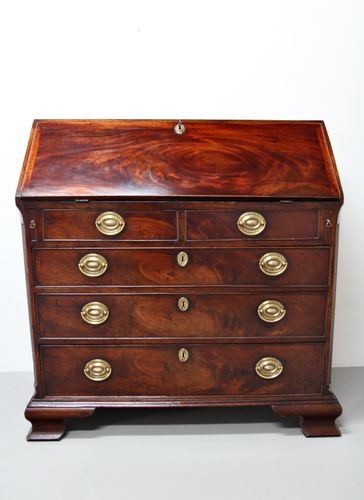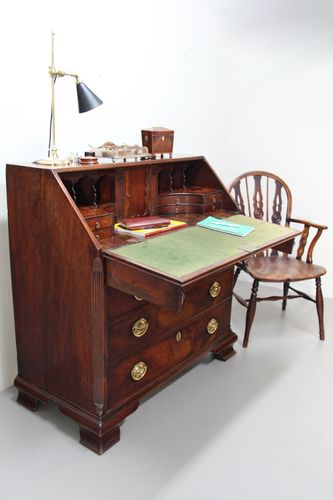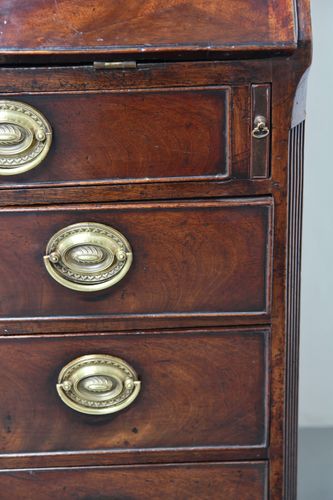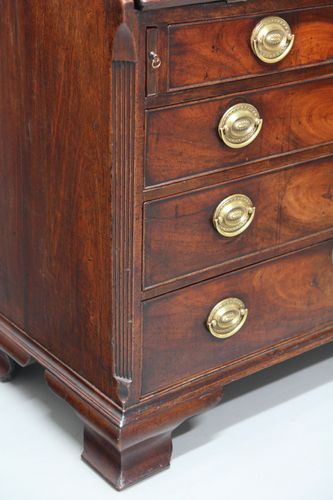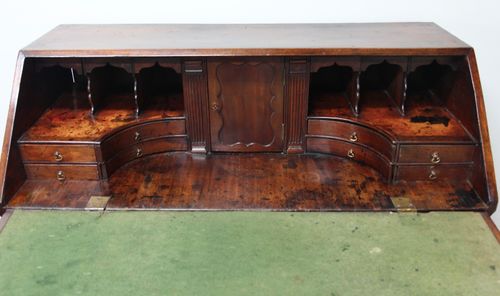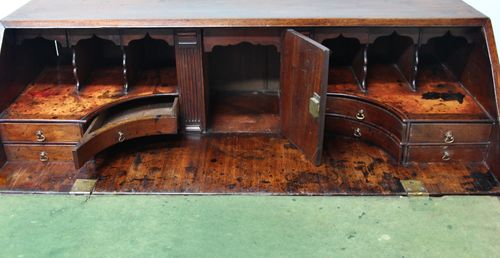 Description
Showcasing the excellence of Georgian furniture making, this late 18th century mahogany bureau will become a family heirloom! It is made of solid and veneered mahogany, with lovely flame mahogany chosen for the front of the bureau. The writing interior is a beautifully designed stage, fitted with drawers, pidgeon holes, various hidden drawers, and a central cupboard. The writing surface is old baize, gently faded green. The front corners are canted, with carved and reeded decoration. Fine cast brass handles are replacements. The bureau sits on original craved ogee feet. Minimal restoration and superb colour and surface, and elegant proportions, makes this antique bureau a treasure.
Height: 104.50cm (41.14 inches)
Width: 99.00cm (38.98 inches)
Depth: 52.00cm (20.47 inches)

Condition
Excellent condition.
Date
Circa 1780
Price
£1,650.00
Call Dealer
Email Dealer
View other items from Prichard Antiques